'Privacy' is a hot topic in the tech world these days, so it's little surprise that we're seeing tech giants launch initiatives aimed at boosting user confidence around their data collection. One tech giant doing just this is Apple. Apple has launched a new feature in its latest operating system, iOS 14, that has implications for businesses advertising on Facebook and other apps.
"Apple's new iOS 14 policy will have a harmful impact on many small businesses that are struggling to stay afloat and on the free internet that we all rely on more than ever." – Facebook
If you're a small business and you're currently running paid Facebook campaigns, perhaps for increasing your website traffic or generating customers, you'll need to know about this change and how it could affect your Facebook Ad campaigns. Continue to read this guide to find out what's happening and how you can prepare.
What's changing with iOS 14?
In its latest software iteration, iOS 14, Apple has introduced a new policy called AppTrackingTransparency – part of the corporation's new emphasis on privacy. The policy is there to give iOS users more clarity over which apps are tracking their information and what kind of data they're collecting.
In practice, what this means is that people with Apple iPhones using iOS 14 (or higher) will see a screen when they next log in to sites that 'track' their users (tracking meaning certain kinds of data collection and sharing), which will require them to actively opt in to this tracking.
It's similar to the way GDPR requires businesses to obtain express consent to opt people in to receiving marketing emails. If they don't opt in, Apple's aforementioned AppTrackingTransparency policy will forbid apps from tracking, which has implications for personalised ads and performance reporting.
Apple's Tim Cook summed up their position on Twitter:
"We believe users should have the choice over the data that is being collected about them and how it's used. Facebook can continue to track users across apps and websites as before, App Tracking Transparency in iOS 14 will just require that they ask for your permission first."
It's worth noting that this new policy isn't just going to affect Facebook Ads: it'll affect any app that gathers information about its users. So if you're also advertising on platforms such as Instagram, TikTok, LinkedIn or Pinterest, this may affect those campaigns as well.
How could iOS 14 affect your Facebook Ad campaigns?
There's no doubt that there will be a drop in ad personalisation as a result of this new policy from Apple. A recent SellCell survey found that only 35% of iPhone and iPad users questioned would opt in to receiving personalised ads.
It may be that some of the users who opt out may end up switching tracking back on in the future, but the overall trend is likely to be a longer term decline in ad personalisation.
With more users opting out of tracking, Facebook will be limited in the ads it can show to these users. This means that audiences for personalised ads will be smaller. It's small businesses, Facebook argues, who stand to lose most from the decline of personalised ads, because they have small budgets that necessitate more tailored targeting to get results. With a limited budget and less personalisation, it becomes more difficult for small businesses to compete with bigger ones.
Facebook says that they "expect these changes will disproportionately affect Audience Network given its heavy dependence on app advertising", and advises that "publishers should expect their ability to effectively monetize on Audience Network to decrease."
Reporting is likely to be affected, too, with limited tracking meaning an incomplete picture of conversions and other actions undertaken via Facebook. This means it could be harder to optimise ads, because you won't have the tracking data to support this.
Of course, not everyone has an Apple device; not everyone who uses Apple devices will be running iOS 14 or higher (at least not yet); and not every Apple user will be accessing Facebook via its mobile app. For non-Apple platforms and desktop users, as well as for those who've opted in, personalised ads will still be shown. For an indication of the scale for your own audience, you can take a look at your Google Analytics to find out the percentage of your website visitors who are using iOS on mobile devices.
What's Facebook doing about it?
In a detailed post entitled Speaking Up for Small Businesses, which echoes the two full-page open letters they wrote in the Wall Street Journal, Facebook has outlined what it's going to be doing in response to Apple's software updates.
While stating that they'll be showing Apple's pop-up prompt "to ensure stability for the businesses and people who use our services", Facebook (and Facebook-owned Instagram) will be showing its users an additional prompt to provide more context, with information about how personalised ads are used to "support small businesses and keep apps free".
When users accept these prompts, they'll see the same ads they were seeing before, while if they decline, they'll still see ads – just ones that aren't as tailored to them. Facebook says it won't be collecting any new types of data as a result of agreeing to these prompts – just continuing to use the same data to deliver more relevant ads to users who agree to it.
They'll also be using something called 'Aggregated Event Management' to "support your efforts to preserve user privacy and help you run effective campaigns". This limits you to eight conversion events per domain for optimising your ad campaigns.
Tips on how to prepare for the changes
So, the question is: are there any practical steps you can take to prepare your business for these changes? Based in part on Facebook's own actions for business owners, here are some top tips:
Keep a close eye on your campaigns – it's important to monitor your campaigns closely so you can spot any sudden changes in performance or cost; this is especially important as the impacts of the update are not yet fully known
Assess your Google Analytics – as mentioned, you can use Google Analytics to check out the proportion of your traffic coming from iOS devices. If it's a hefty chunk, you'll need to be aware that your ad campaign reporting won't be as accurate
Choose eight web conversion events – you'll be limited to eight conversion events – such as 'add to cart', register or purchase – so you'll need to choose the ones that matter most to you if you were previously using more than this (according to Facebook, you'll still be able to use any others "for partial reporting in Ads Manager and website Custom Audience targeting")
Verify your domain – follow the process outlined in Facebook's domain verification tutorial – they say this will "help avoid any future disruption of your website campaigns"
Upgrade your Facebook SDK for iOS 14 – you'll need to upgrade to Facebook's SDK (software development kit) for iOS 14 version 8.1, which will "help personalise ads delivered to iOS 14 users, and continue to receive app conversion events reporting". If you're an app admin, you can do this from Events Manager
Switch campaigns to collect email data – by using your Facebook ad campaigns to gather email addresses, with the right permissions you can build your own set of data so that you can rely less on Facebook itself for conversion tracking and retargeting
Use a third-party attribution tool – for more accurate reporting, you can measure your campaigns with an independent marketing attribution tool
To summarise…
While the iOS 14 changes are unlikely to render Facebook Ads completely unviable as a marketing tool, you may see an impact on your ad campaigns, and therefore you may see less revenue coming in from them as a result.
But all is not lost – staying up to date with the latest announcements, following the best steps and procedures to prepare and keeping a close eye on your campaigns can help you continue to get the best results you can from your Facebook Ads.
Finally, there are so many options for advertising on Facebook, and there's always more to learn. Here are some more great resources to help you find out more about iOS 14 and Facebook advertising in general.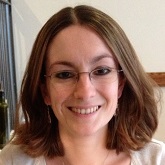 Rachel Ramsay is a freelance copywriter with a background in digital marketing. She's written copy for clients ranging from the United Nations World Food Programme to The North Face, and particularly enjoys working with lifestyle and travel brands. In her spare time, she volunteers for Guide Dogs and flies light aircraft and helicopters.
Read full profile