To some of us, the concept of coding immediately conjures up computer screens complete with a confusing mass of green numbers. Coding is an intimidating topic, but one that once demystified, reveals itself as being pretty straightforward. Although it's something that may still be deemed as specialised, the skills for coding are certainly not inaccessible.
Computer programmes rely on the language of code, meaning coding, in essence, is used to tell a computer what to do. You can make all sorts of things with code, from computer games to websites and apps.   
Learning how to code is becoming increasingly more popular. Whether you're looking to build an app to connect with your employees, get to grips with your new website to showcase your freelance work, or just want to develop a new skill, it's a skillset that can help all kinds of businesses or future careers.
We're going to share six online platforms that can help you learn how to code (for free!). If you want to understand more about what coding is first, take a look at this introductory video from DailyTekk:
Six websites where you can learn how to code for free:
1. Codecademy
Codecademy defines itself as an education company and is one of the most popular sites for learning how to code, with 45million learners. With courses on everything from HTML to game development and making a website, the platform helps you write working code which is tested in real-time and through real-world projects and tailored made quizzes.
It offers coding by language and subject, including HTML & CSS, Javascript, Python and SQL. Career paths also help you learn coding skills for particular jobs, from code foundations to web development and computer science.
Pros:
The platform and lessons are easy to use and consume
You can request a free trial of the Pro membership
With Pro memberships, you can connect with other users and experts within the 'Pro Community'
Multiple coding languages are covered within lessons
Cons:
You can only access limited resources on a free licence, with Pro plans starting at £15.99 a month for individual use
There are reports that you can't skip lessons, meaning the platform isn't as relevant for more advanced coders
Some reviews mention intermittent problems with load speed and issues with crashing
2. freeCodeCamp
freeCodeCamp is a non-profit organisation which offers an interactive learning platform with verified certifications as well as tutorials. From everything on JavaScript to learning about the code behind responsive web design, the platform lets you practice and implement code through the interactive portal.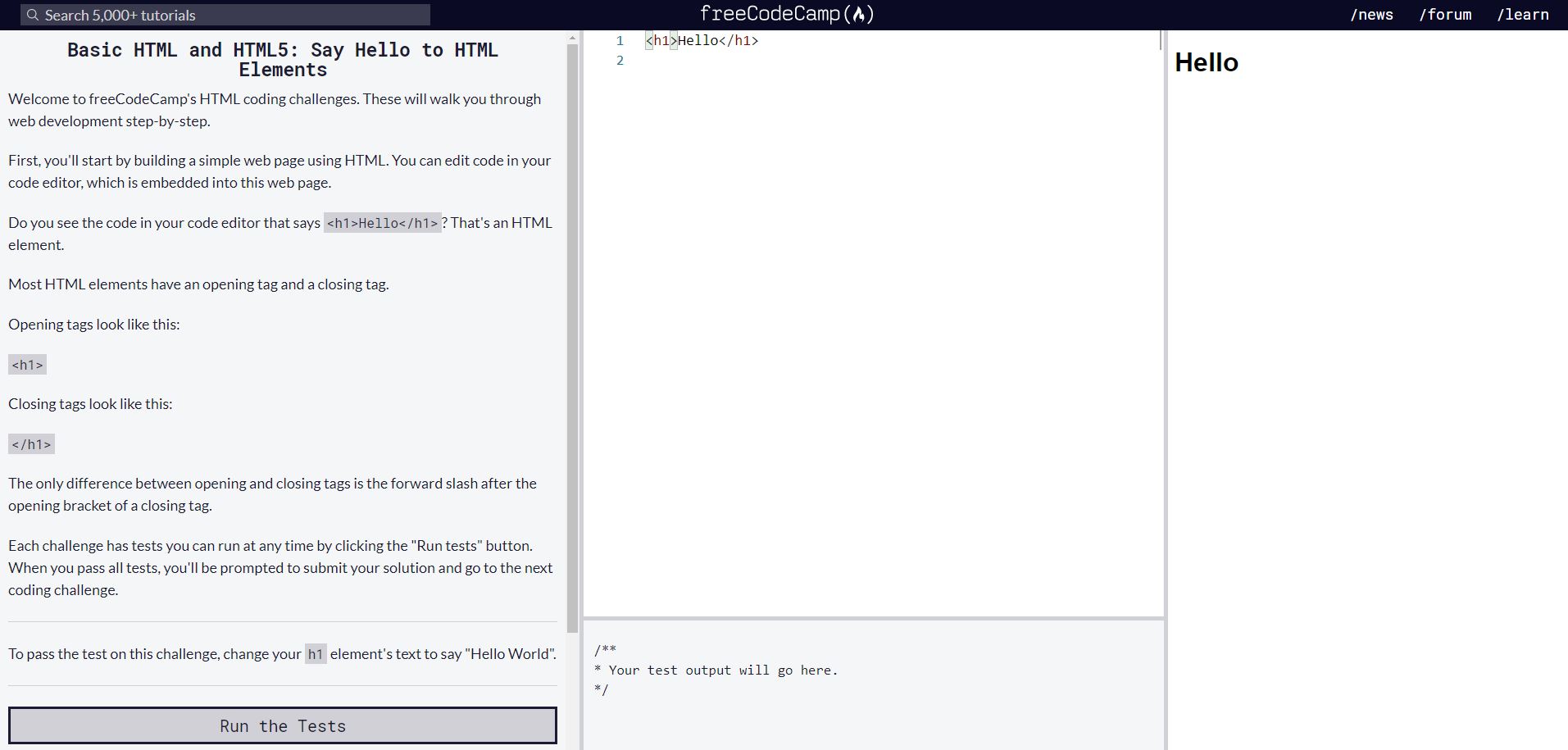 Pros:
Everything is 100% free
There are over 5,000+ tutorials to choose from
The interactive panel allows you to practice code in real-time
There is no set schedule so you can work through the lessons and tutorials in your own time
Cons:
The website can be a little tricky to use with over 100 lessons in some courses
The website can be confusing to navigate
Some reviews suggest that the learning material is heavily aimed at beginners, which could mean you'll have to swap platforms as your knowledge grows
3. Coursera
Coursera is a popular site for learning through a variety of courses, so it's no surprise that it offers coding opportunities. Coursera has hundreds of online courses offered by a variety of institutions, universities and companies, some which require payment.  
Covering Javascript, HTML, SQL and CSS through 236 online courses, you can access online lectures, exercises and community forums on free courses with additional quizzes, projects and completion certificates if you opt for some of the paid options.   
Pros:
Completion certificates are available (although you may have to pay)
More in-depth university style learning is supported
Course reviews let you see real-time feedback from other students
Cons:  
You have to enrol onto courses, meaning it might not be as flexible or independent as other online platforms
Coursera isn't a coding specific learning platform, rather a host for a variety of online courses
Some features and courses have to be paid for
4. Codewars
Perhaps one for when you have got some confidence in coding, as the platform is aimed at a beginner to intermediate level, Codewars is a free collection of coding challenges which you can solve directly on the website.
With a community where you can share and compare solutions and build on your skills and understanding, their slogan is "achieve mastery through challenge" and is based on the practice of honing and improving skills through practice and repetition.

Pros:
A new and different way to learn and practice new-found coding skills
Challenges feature in lots of different coding languages
100% free to use
Cons:
No structured lessons or courses
To join you have to have some coding experience and 'prove your skills' to sign up
5. edX
edX is another website dedicated to providing a wide range of courses delivered by reputable institutions from schools to universities. From introductions to Java programmes to basics in code, you can enrol onto a number of free online courses as well as browse professional certificate courses.
Pros:
Free coding courses from expert teachers and institutions
There are some top universities hosting the courses
There are 202 online coding courses to choose from
Cons:  
You have to pay for a competition certificate on the free courses, ranging from £50 to over £100
You might have to wait to enrol on a course with longer durations such as 6 or 12 weeks
Like Coursera, edX isn't a coding specific learning platform
6. YouTube
Whether it's DIY tips or baking tutorials, most of us head to YouTube to learn new skills. After all, it is the world's second largest search engine. Learning how to code is no different and there are hundreds of video tutorials and learning materials on the video platform all around improving your coding skills.
To get started, you could take a look at the channels of the popular platforms we mentioned above, take freeCodeCamp's channel for example, which boosts 1.8m subscribers and has a host of in-depth video tutorials on everything from Python to HTML and CSS. YouTube can be a great source for finding tutorials and learning resources for more specific coding languages or techniques too. 
Pros:
Hundreds of free video resources covering a variety of coding languages and techniques
Video can be an effective learning channel. With 90% of information transmitted to the brain being visual, video can help you recall and remember information more successfully
Often online coding platforms have a YouTube channel, like freeCodeCamp above, allowing you to consume video content from the same resource that you're using to learn 
Cons:
There can be an overwhelming amount of content on YouTube, meaning it can be hard to find what you're looking for
Full courses can be quite tricky to find and follow on YouTube
Lack of practical implementation and a platform to practise on
Summary
Seeing your own creation from implementing code can be an inspiring and rewarding experience and your new skills could help you develop your online presence, whether that's through creating a game or updating your business website. These websites and online platforms can help to get anyone started in the world of coding, so don't be afraid to get stuck in and start learning!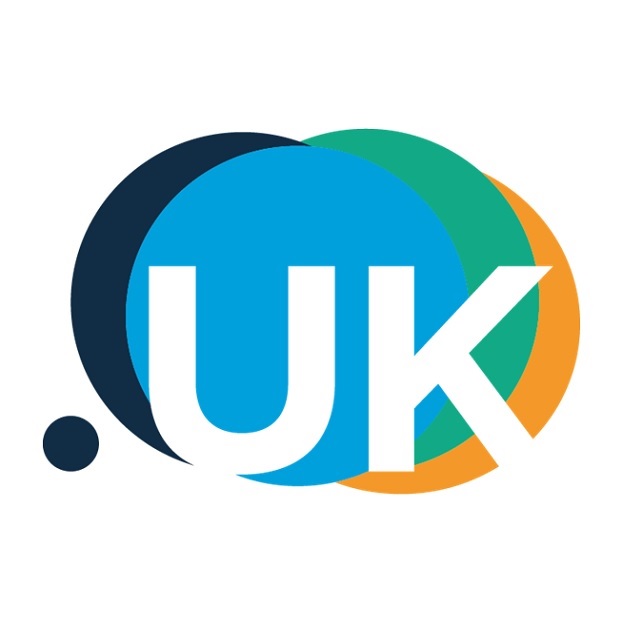 A collection of articles written collaboratively by members of the UK Domain Team.
Read full profile