Despite the fact that we're constantly being reminded that audiences have short attention spans, there has been a big increase in long-form content in recent years.
So, what is long-form content? While your typical blog post or article may hover around the 500 word mark, long-form content can be thousands of words. There doesn't appear to be an agreed limit among marketers – some consider 700 words to be long-form content while others may publish 3,000 word blogs.
The important thing to understand about this type of content is that it provides small businesses the opportunity to go into more depth to provide really great quality information, entertainment and value.
You don't have to focus solely on blogs or articles either. Long-form content can include:
Interviews with industry experts
Tutorials – how-to guides are a great way to teach people more about your business
Case studies – success stories from happy customers can go a long way with potential customers in the process of making a buying decision
Opinion pieces
Whitepapers and e-books have been found to perform the best when it comes to capturing leads
You're not going to be able to convince everybody to read a long piece of content but there are plenty of statistics to show that it can be an incredibly effective form of marketing.
How can my small business benefit from long-form content?
Naturally, a lot more time and effort goes into producing long-form content. If you get it right however, there are many benefits your small business can enjoy.
Builds credibility
Long-form content establishes your brand as a thought leader or a subject matter expert. Once readers start to recognise you for this, it's great for credibility.
People tend to read longer articles when they're interested in a subject they want to understand better. If you provide them with this information, it helps to build trust and in time, they're more likely to become a customer.
It's great for SEO
There are a number of ways long-form content can boost your SEO efforts including:
People spend longer reading long-form content. Google will recognise this and assume your content is high quality which will help push you up the search engine rankings
The more detailed and helpful your article is, the more people are likely to share it. Social sharing and clicks are both excellent for SEO. According to MOZ, long-form content consistently gets higher average shares and significantly higher than average clicks
You can include links to other pages of your website. People clicking through to other areas of your site is also great for SEO
It's more likely to be shared
An analysis by BuzzSumo and OkDork has found that the number of shares increases with the length of the content. Articles between 3,000 and 10,000 words were found to get the greatest number of shares.
While it may take a long time to pull together a piece of content this long, it's worth its weight in gold if people are sharing it across social media and engaging with it. The more eyes on your content, the more likely it is that potential customers will come across it. People are also a lot more likely to trust something if someone they know has shared it.
How to create long-form content
Below I share some steps and best practices for creating, publishing and promoting long-form content.
Creating long-form content
1. Set your goal
The first thing you need to do is define a specific goal for your content so you can choose the right format for it.
If you want to prove you're an expert in your field for example, an informative piece would be ideal. Case studies are great for persuading potential customers to make a buying decision and how-to guides can demonstrate how to use your product or service. Alternatively, whitepapers and e-books can help to capture leads.
2. Choose a topic
Deciding a topic for your long-form content can be tricky. You'll be writing thousands of words so you want to ensure that firstly you have the expertise, but also that you can keep your post interesting, informative, helpful and engaging.
Some top tips for choosing your subject include:
Sure, writing about something that's trending at the moment may see you enjoy good results for now. When you're investing a lot of time and effort into your content however, you want to ensure that people will still be interested in it in six months' time. Head over to Google Trends and search for topics that get good search volumes throughout the year.
If you search the term 'Christmas present ideas' for example, this only gets high search volumes in December.

The term 'restaurants near me' gets consistent search volumes throughout the year which means that you're more likely to get traffic all year round.

Ensure your topic is relevant to your audience
The depth and specificity of your topic should depend on where in the funnel your audience is. Someone at the beginning of the buying journey is likely to be seeking out information. Blogs, brochures and data sheets are therefore likely to appeal to them and these should focus on providing helpful information such as 'what kind of laptop should I buy?'.
Someone who has already done their research and is ready to make a decision will find more detailed guides, whitepapers and case studies helpful. These should be more specific such as 'what's better – a MacBook Pro or MacBook Air?'
Think about your keywords
Keyword research should always be carried out before you write your content and even before you come up with your headline. While Google will always favour high-quality content, getting some great keywords in there will help to drive traffic to your site.
Competition for broad, high-volume keywords such as 'search engine optimisation' will always be high and it's unlikely that small businesses will be able to compete against bigger brands. Narrow topics, such as 'how a keyword strategy can improve search engine rankings' may not bring in as much traffic, but you're more likely to rank for it and it will bring in more qualified traffic.
3. Put together a brief 
When producing long-form content, it's a good idea to put together a brief to give it structure and ensure you stay on topic. Your brief can include an approximate word count, title, keywords and how your content will be laid out. If you're writing a blog about the importance of SEO for example, you may divide your sections into:
Introduction
What is SEO?
Why SEO is important
SEO strategies and examples
Tips for improving SEO
Conclusion
4. Writing your long-form content
When writing your long-form content, including some or all of these components can really help to boost visibility and ensure it offers value to your readers.
Links to relevant sections of your website or other helpful sites
An eye-catching headline: Some of the most popular headline styles include numbers (5 ways to boost SEO), reader addressing (how you can improve your SEO), how to (how to improve SEO rankings) and questions (how can I improve SEO rankings?)
Follow through on your promises: Click-bait headlines may capture people's attention initially, but people will quickly learn not to trust you. Ensure your article delivers on what you promise in your headline
Make your content scannable: Most of us tend to scan through articles to find the answer we're looking for. By including headlines and breaking your content down into different sections, readers can quickly and easily find exactly what they're looking for. With long-form content, it's a great idea to bullet point your sections at the top of your article and make them clickable. That means people will be directed to the section they want to find out more about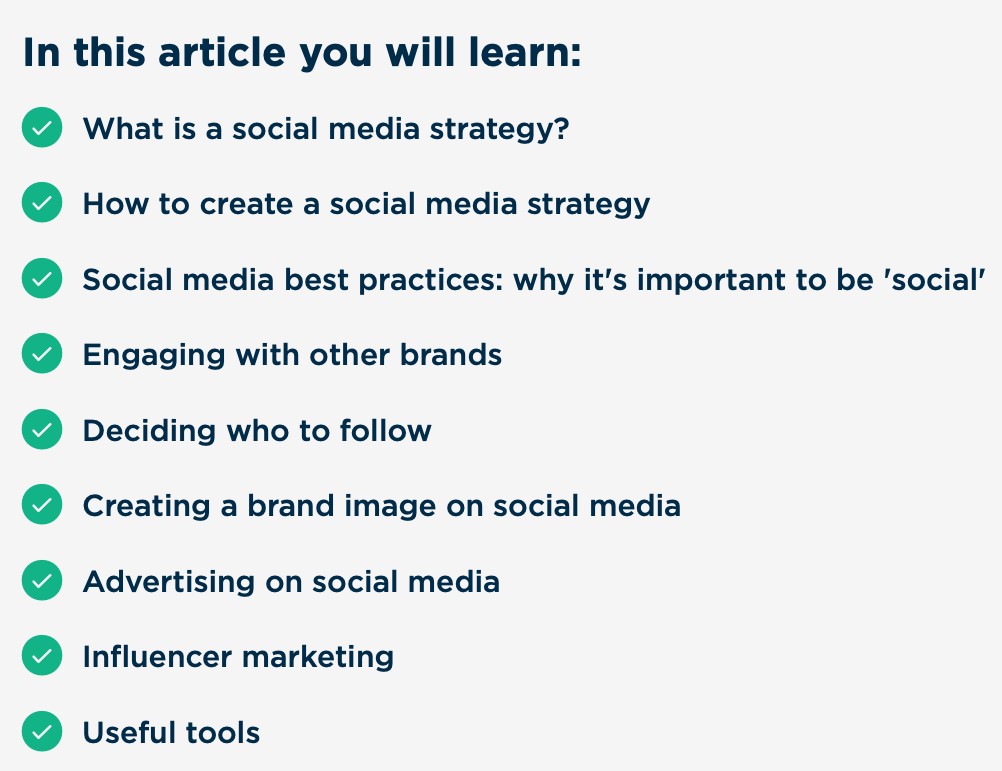 Use images: When producing so much content, it's important to break your text up with images and/or videos. This makes it a lot easier for readers to take in and it will retain their interest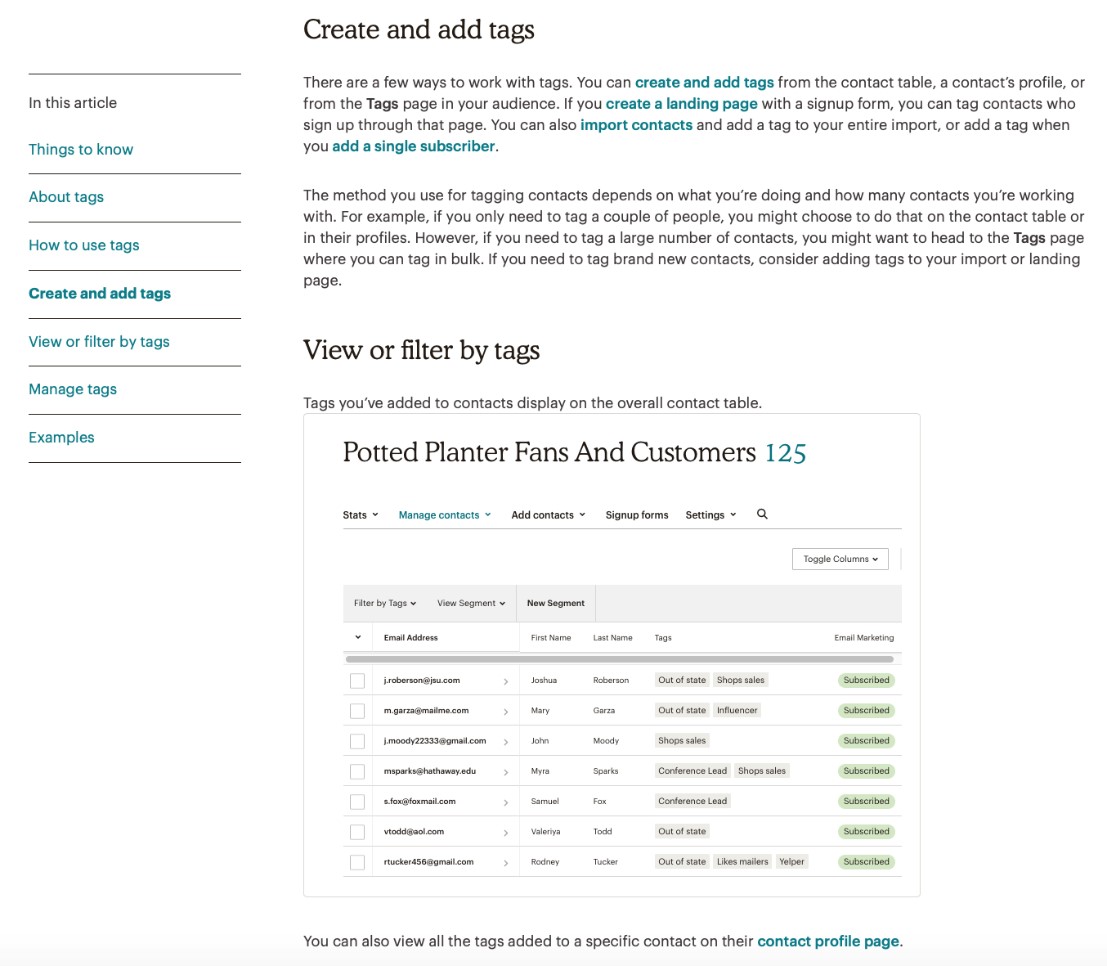 Include a clear call-to-action: Let your readers know exactly what you want them to do. Is it to fill in a contact form, buy a product or download your whitepaper?
Ensure you're producing high-quality content
Above all, it's important that you're producing high-quality content. Don't include information for the sake of it just so you can get your word count up. Doing so will lose readers and could even affect search engine rankings as Google ranking factors aim to determine quality.
Publishing long-form content
Most small businesses produce long-form content to drive traffic to their site, boost brand awareness and drive sales. Because of this, it's typically posted on a company's website through their blog.
As well as boosting SEO, it keeps your website fresh and updated, gives people a reason to keep checking in with you and provides a place people know they can come to whenever they need information on a particular topic or industry.
When publishing, think about whether you want your content to be gated or ungated. Gated requires readers to input details before they can access the content whereas ungated content is free for anyone to read.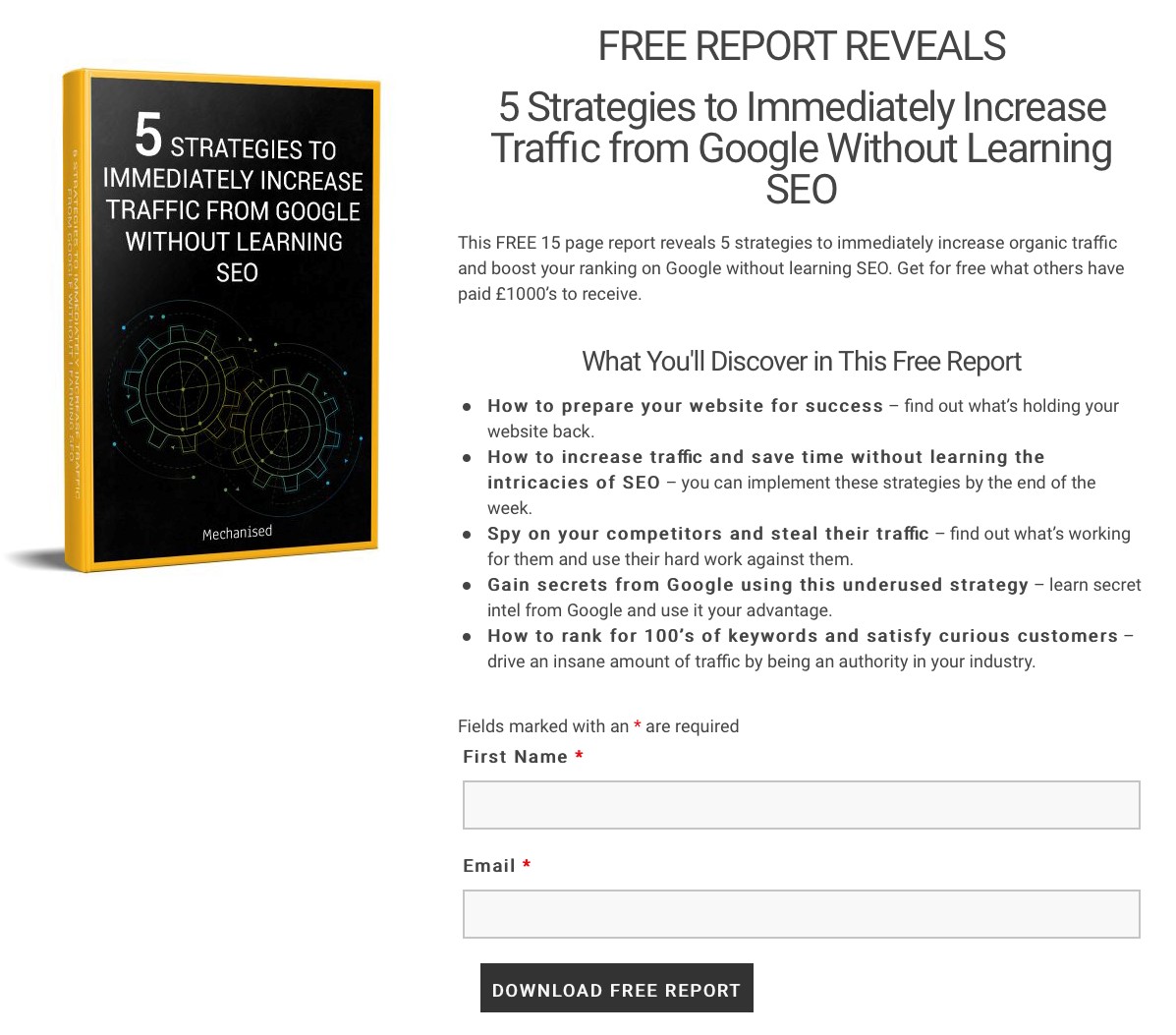 Both have their pros and cons so it's worth weighing them up in relation to what your goals are. Gated content can be a great way to capture people's information but because it requires filling in a form, it does mean search engines can't access it which isn't ideal for your SEO. If SEO isn't a priority but capturing leads is, gated content can be a good choice.
Another point worth considering is lead quality. Gated content does put some people off because they don't want to submit their details – so you may lose readers. On the other hand, those who are willing to sign up are likely to be serious, high quality leads. 
Another important factor to consider when publishing your content is to include social sharing buttons. The easier you make it for people to share, the more likely they are to do so. While a lot of businesses include links to their social media pages in the footer of their website, you should also include them on each individual blog. If something isn't immediately obvious to someone, chances are they won't do it.
Promoting long-form content
You've spent a lot of time and effort creating your long-form content, now you want to make sure people see it. Here are some great ways to promote your copy.
Within your website
Chances are that most people land on your homepage when visiting your website. This makes it a fantastic place to promote your new blog, whitepaper, e-book or whatever else it is you've created.
You can have a pop-up encouraging people to download your document or head to the relevant page, you can create a section on your homepage promoting your content, add a sidebar, create dedicated landing pages and direct people to your new post from other pages and blogs within your site.
Social media
Your social media pages are a great place to promote your content. An enticing snippet about your post along with a link makes it very easy for people to do what you want them to do. Team it up with some relevant hashtags and you increase the chances of extending your reach and attracting the right audience.
If you have the time and ability, why not create a short video introducing your copy? Videos are a fantastic way to engage your audience and really get them excited about your content. Below is an example of a short video which explains a little bit about the topic in question and then encourages listeners to download the full document to find out more.
Another tip to extend the reach of your post is to tag any relevant contributors in it. If you've collaborated with an industry expert or another brand for example, tag them in the post so they can see it and share it with their audience too.
Don't forget to add a link to your new content in your bio so people can access it quickly and easily. You can also promote it through Instagram stories and pin your tweet to the top of your feed so it's the first post people see. This is a popular tactic with brands when they have an important message they want customers to see or if they're promoting a particular product or service.
Email
Why not send out an email to your customers to let them know you've just published this great new piece? While it's not advisable to bombard people every time you post something new, it's worth doing if you've put together something really special that they're going to value.
A brief introduction (you could use your video for this as well) highlighting what people will learn from your document as well as a link will prompt them to have a read. Not everybody is on social media so emailing is a great way to get more eyes on your content. The added benefit is that you can use analytics to establish how many people opened your document and who clicked on the link.
If you're looking forward to getting creative with your posts but need a little more inspiration, below are some long-form content examples which may help:
You may also find this article on 'how to create long-form content to improve SEO' helpful.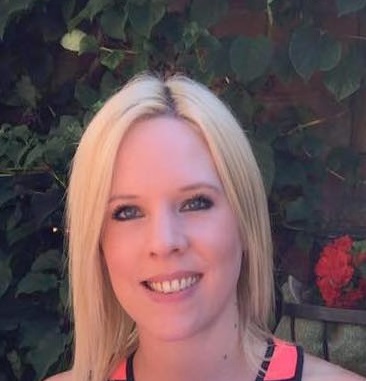 After completing her degree in Journalism, Monique began her career at a digital marketing agency. It was here she discovered a passion for online marketing with a particular focus on content creation for the web. Six years ago Monique set up her own copywriting business, Copyworks Group, which specialises in creating content for websites, blogs, newsletters and social media pages.
Read full profile