Mobile is a channel that no online retailer can afford to ignore anymore, simply because so many shoppers are accessing e-commerce sites via mobile now.
Since the introduction of the first iPhone back in 2007, it's been clear that mobile would have a big part to play in online retail. With mobiles now integrated into almost every area of our daily lives, and 95% of UK households owning a smartphone, it's natural that they will become the primary online research and buying channel for many users.
In this article, I'll look at the current state of mobile commerce, the importance of optimising for mobile shoppers, and examples of how retailers are making it easy to browse and buy via mobile.
What is mobile commerce and how important is it?
In a nutshell, mobile commerce (or m-commerce) is the practice of buying anything via a handheld device. This may be a tablet but is more commonly a smartphone.
Over the last ten years or so, online retailers have struggled to provide smartphone experiences that match those on desktop. Broadly speaking, people have found desktop easier to use for online shopping.
However, we're at a point now where the majority of retailers optimise for mobile users, and the mobile shopping experience is much improved.
As a result, the majority of traffic to retailers now comes from smartphones. According to Monetate stats, 68% of traffic to UK retailers is mobile, with 21.5% desktop and 10.3% from tablets.
We see similar stats from Adobe for the Christmas shopping season, with smartphones accounting for 57% of retail traffic.
The importance of mobile user experience
With more than half of traffic coming to sites from mobile already, and this trend set to continue, retailers need to be able to accept orders via mobile and to optimise their sites for mobile commerce.
The issue for many e-commerce sites to address is mobile conversion. While people are now happy to use mobile to access retail sites, they're less likely to convert there than they are on desktop.
Adobe shows that mobile, even with more than half of all traffic, accounted for just 36% of purchases with the majority (59%) of purchases still taking place on desktop.
Stats from Monetate tell the same story. Add to cart rates (the percentage of shoppers who add an item to their shopping basket) are similar for mobile and desktop at 16.55% and 16.06% respectively.
However, there's a big difference in conversion rates. Desktop converts at 4.97% and mobile at just 3.35%.
From these mobile stats, it seems that many shoppers are happy enough to browse on mobile but the sales stats suggest that they prefer to checkout on desktop.
Possible reasons for this include:
Easier navigation on desktop. A bigger screen and use of mouse or trackpad means it can be easier to move around a site.
Larger images. It's easier to make a decision about a purchase when you can see products more clearly.
Checkout. This is perhaps the biggest reason. Entering payment data can be harder on mobile so longer checkouts requiring address and payment details can deter shoppers.
The common theme is user experience. Mobile sites have to work in a way that shoppers understand and to enable them to navigate through a site and make a purchase without any unnecessary hurdles.
Some retailers are doing better than others in this respect, and a focus on providing a good user experience and reducing effort for the shopper can make a difference.
How retailers are optimising for mobile shoppers
Here are some key areas to look at, and some examples from retailers who are providing good mobile experiences.
Easy search and navigation
Whether shoppers arrive at a site with a product in mind, or just wanting to browse, they need to be able to do this without working too hard.
For mobile, a clear search box helps people to find the site search function quickly, while chunky links for navigation help customers to click on the product categories they want without making errors.
In his example, Schuh's navigational links are big enough to easily click on a small screen, while the results are well presented and can be easily filtered to narrow down the choice.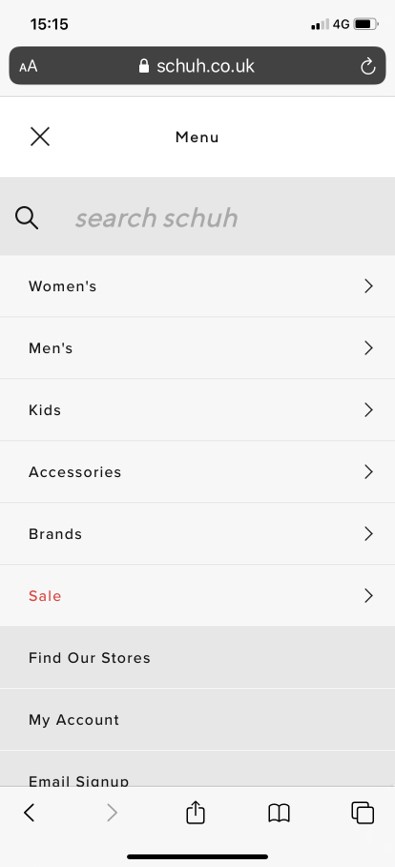 Clear product images
Product images can be key to converting users, on desktop and mobile. Often, images on mobile can be too small to give customers an idea of the product, or too low resolution to enable them to zoom in effectively.
Another problem can be that mobile sites don't provide the same range of images as desktop, so users can't see products from different angles and views to get a clearer idea.
The best mobile sites offer good quality images from various angles, which can be zoomed in so shoppers can see details. This can be especially important in sectors like fashion, and Monsoon is a good example here.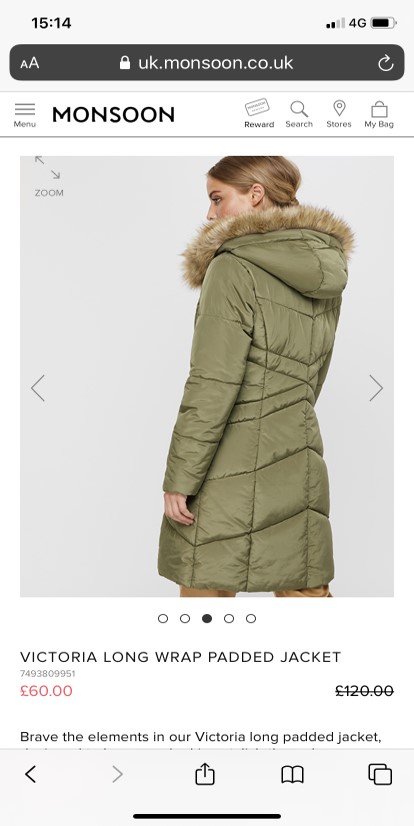 Clear CTAs 
Smaller mobile phone screens mean shoppers can only see parts of the product page at a time. This means that key features like CTAs can be hidden. They should be easy to find, with size and colour helping them to stand out against the rest of the page.
For mobile optimised sites or apps, CTAs need to pass the 'thumb test'. That is, they need to be easy to tap without the user accidentally making an error.
It helps to make them large enough to be unmissable, as well as ensuring they're far enough away from other links to avoid accidental clicks.
Schuh addresses this problem with large and clear CTAs for checkout and click and collect.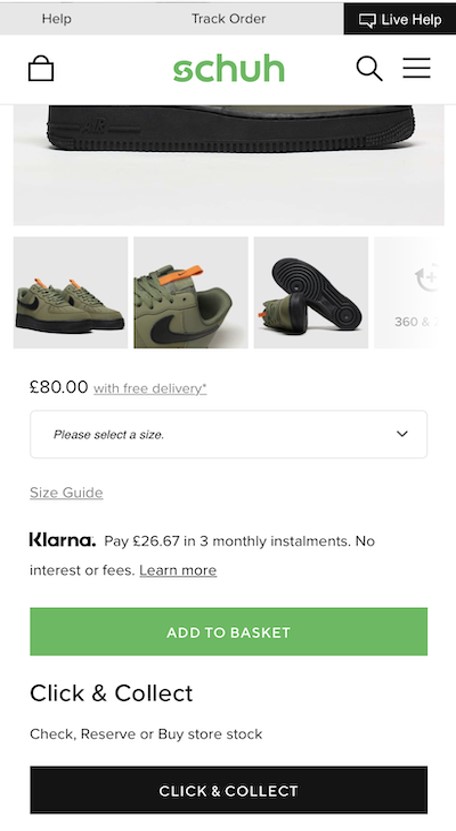 Guest checkout
Reducing the effort required from users always helps to improve conversion, and it can be especially important on mobile, where it can seem like more hard work.
Compulsory registration before checkout is one such example. It's asking shoppers to make an extra effort and can become an obstacle to purchase.
A 'Guest checkout' option can help in a number of ways:
It can reduce abandonment. SaleCycle data from a consumer survey found 23% had abandoned a purchase because they had to register first.
Shoppers are sent straight into payment forms. Without registration, potential customers aren't presented with a pause that makes them stop and think about continuing.
Checkout seems like less effort. In reality, more or less the same details are generally entered while customers are going through guest checkout, but the flow makes it seem easier.
Customers can still register later. If driving registrations is important, the option to create an account can be added at the other end of the checkout process.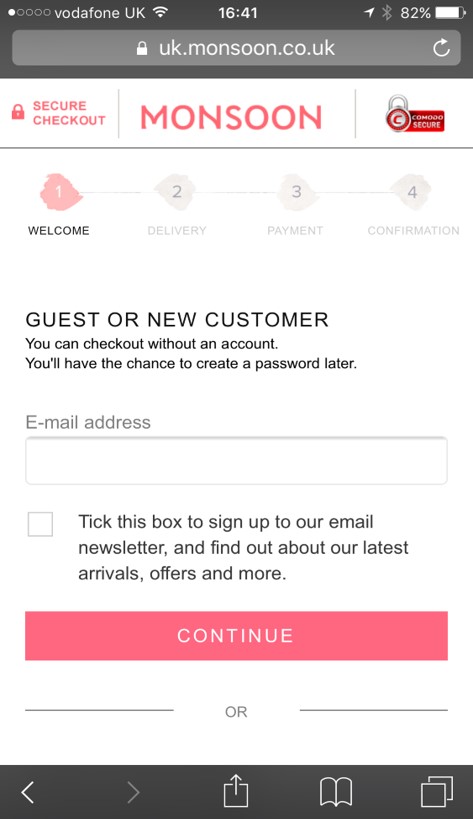 Checkout forms 
Checkout forms can make or break a conversion. If they're too long and have too many fields, they can deter shoppers. Likewise, if fields are hard to complete, then customers can lose patience.
Common issues are small form fields or the use of dropdowns for some answers, which can be hard to use on mobile.
A better approach is to slim down forms as much as possible, and to use chunky fields that make it easy for users to complete the checkout process without making errors.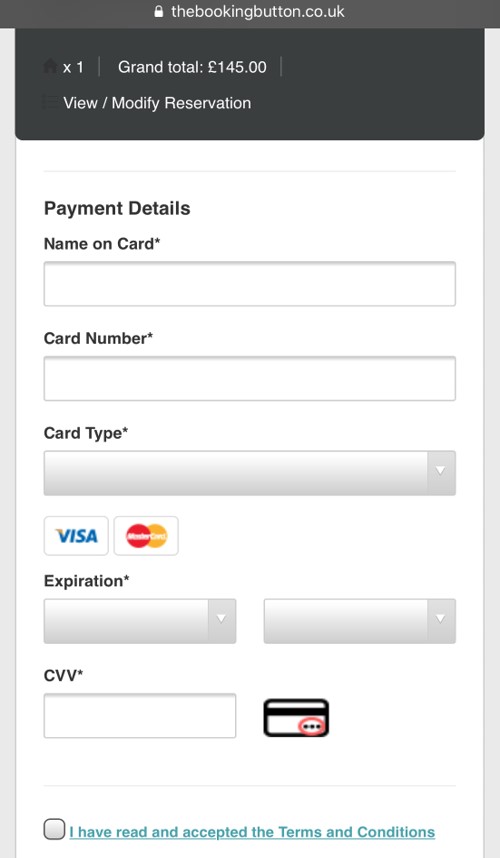 It's also important to test and monitor for errors and form fields that are tripping up users as they attempt to checkout.
Using analytics, you can identify the steps where customers may be dropping out, while user testing and feedback helps you to understand how people use your checkout and any problems they encounter.
Use smartphone features to make checkout easier
Smartphones have the disadvantage of smaller screens and keyboards and so will lag behind desktop in terms of usability for many.
However, you can use some smartphone features to make the checkout process easier or to provide shortcuts for shoppers.
One such example is simply showing the version of the smartphone keyboard that is most suited to the form fields and type of data entered.
In this example, Monsoon shows the numeric keyboard for entering credit card numbers. The digits are bigger in this keyboard, and this little touch makes it easier for shoppers.
Monsoon also adds another useful shortcut for mobile shoppers, the option to scan the credit card using the mobile camera. This removes the need for users to enter a lot of data and speeds up the process.
Saved payment details
While making registration compulsory can be a barrier to checkout, there are benefits to saving customer address and payment details if they choose to create an account.
This can make repeat purchases much easier, which means less work for shoppers, and more sales for retailers.
It therefore makes sense to offer the option of account creation to customers, while explaining benefits such as order tracking and easy repeat purchases.
Saved address and payment details can reduce the effort of checkout to simply entering an email address and password before confirming a purchase.
This makes features such as Amazon's 'Swipe to buy with 1-Click' possible.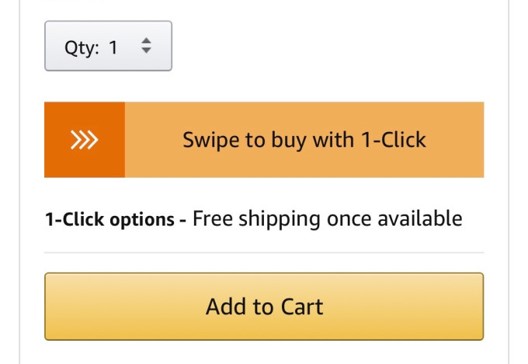 Third-party payment options
Even if you don't have many shoppers' address and payment details, there are third party payment methods which can deliver the same benefits.
One which is useful for mobile shoppers is Apple Pay (or its Google equivalent) which allows users to quickly pay with Face or Touch ID, thus saving the work involved in entering card payment details.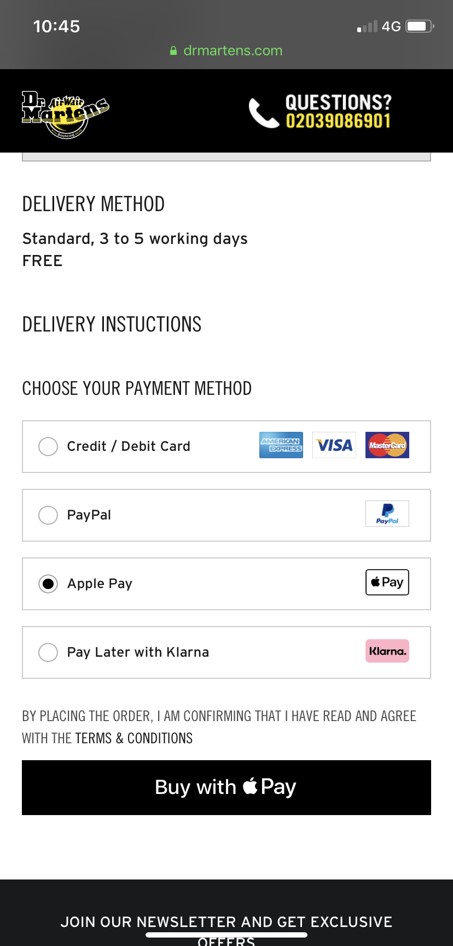 Other payment methods also save customer address details, such as PayPal or Visa Checkout (there are other similar digital wallet options like Amazon Pay and Masterpass).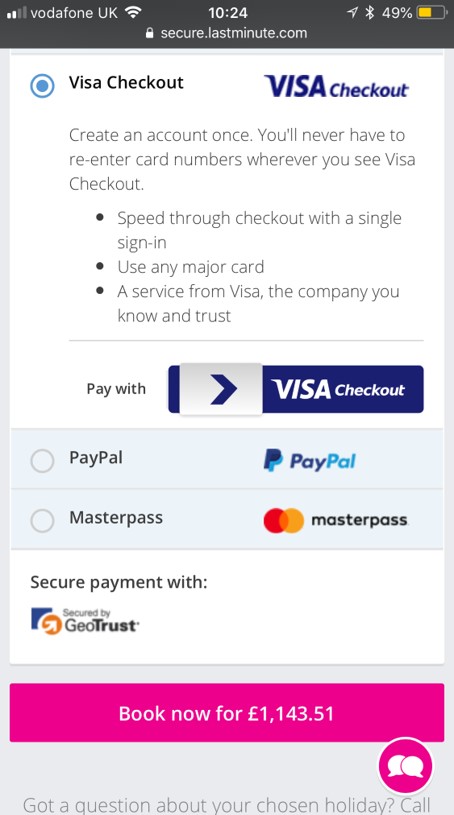 Conclusion
With more and more people using mobiles to access retail websites, it's essential for any retailer, large or small, to offer a functional mobile commerce site.
The key to success with mobile shoppers is to provide the best possible customer experience and to reduce any areas of friction which may cause shoppers to abandon.
Shoppers may be less likely to complete a purchase on mobile rather than desktop, but if you make it as easy as possible, using shortcuts like Apple Pay and one-click checkout, then you can convert more smartphone shoppers.