After the Small Business Guide (SBG) was launched in October 2017 the NCSC (National Cyber Security Centre) conducted a survey with small businesses to find out what would help them the most following the production of this information.
In response to the demand for accessible, workable action points, the NCSC has produced a Small Business Guide Actions Leaflet to make its cyber security tips practical and implementable for small businesses.
SME Regional Engagement Lead for the NCSC Victoria said:
"With the help of our Regional Organised Crime Units – who enthusiastically promoted the guide to small businesses in their regions – the feedback expressed the need for a list of actions to accompany the guide. This would effectively make it a 'working document' and give businesses a record of what they have done.
So, we are pleased to announce the launch of the Small Business Guide Actions leaflet. It is the newest supplement to the SBG collection, and is a simple checklist to help businesses identify and document actions required from the SBG."
With express permission from the NCSC, The UK Domain is sharing this information with you to help your small business safeguard against potential cyber-attacks.
Follow the points here to ensure your business stays safe. You can download your copy here.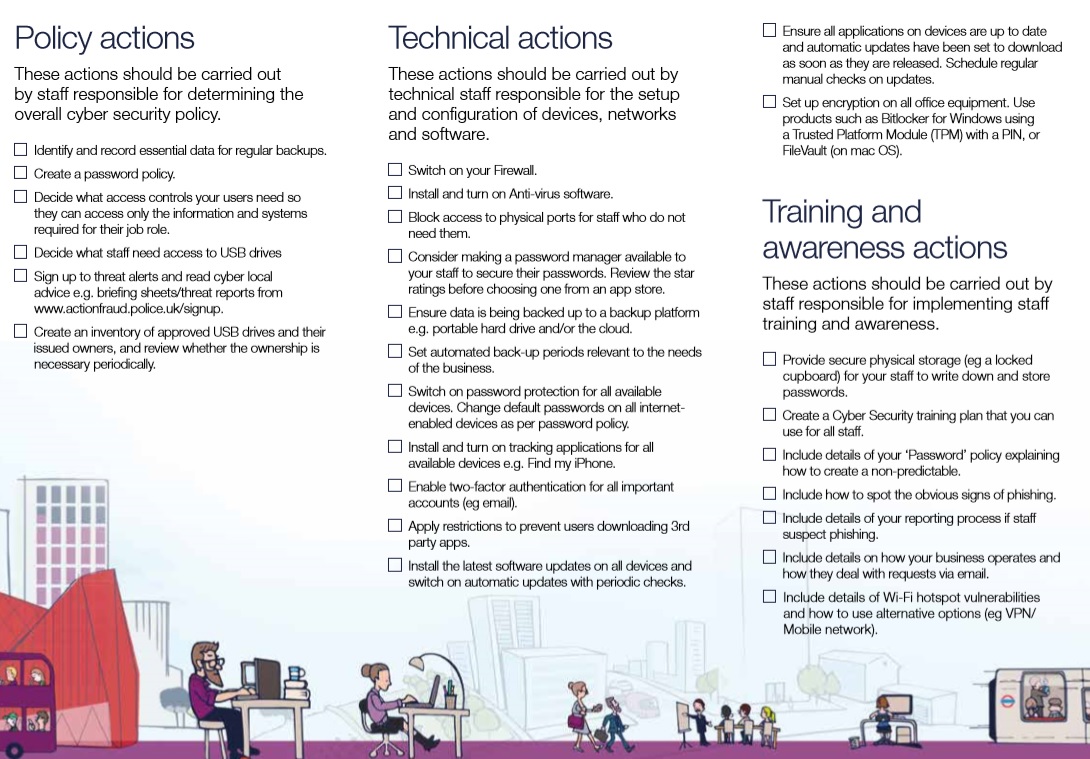 To find out more about cyber security, visit www.ncsc.gov.uk and our security section.