According to a report by Criteo, over 30% of online purchases are now "cross device", meaning that they involve two or more devices. This makes understanding cross device behaviour key to your e-commerce efforts. But what exactly does the rise of "cross device" mean for your business? Let's start by going back to the beginning.
Times have changed
Once upon a time, we all accessed the internet by dialing up to an incredibly slow internet connection on our desktop computers at home, or perhaps at the library or work. In the days when phones were just phones, televisions were just televisions, and there was no such thing as a tablet, this was the only way to get onto the internet – and the idea of buying anything online was still some way off.
Fast forward to today, and there are more options for accessing the internet than we could ever have dreamed of. We can access a fast internet connection whenever we want, wherever we are, from our smartphones. Many of us have tablets and laptops as well as (or often instead of) a traditional desktop. Many televisions, cameras and even kitchen appliances such as kettles now have some kind of WiFi capability.
Crucially, though, these platforms don't exist in silos. Many people now own multiple devices and have the potential to use any or all of them when making a purchase online. If you have a number of Apple devices, for instance, you can pick up your iPad and open the same tabs that you have open on your MacBook, iMac or iPhone.
Thus someone browsing and purchasing online could be idly doing a bit of research via their smartphone on the bus home from work, showing the product to their spouse when they're sitting in front of the television with their iPad later on, and finally completing the purchase on their laptop or desktop computer when they're at work the next day. This is what we mean by 'cross device'.
Switching devices
Research shows that we're now using devices interchangeably. According to the Criteo report, "Twenty-five percent of all cross-device transactions completed on a desktop started on a smartphone, and 35% of those completed on a smartphone started on a desktop. And regardless of purchase device, nearly one in three cross-device transactions starts with a smartphone." And, according to Google 57% of people are using more than one type of device in a given day. The use of different devices was also found to vary by time of day, with smartphone use peaking first thing in the morning and in the evening, and desktop peaking around midday.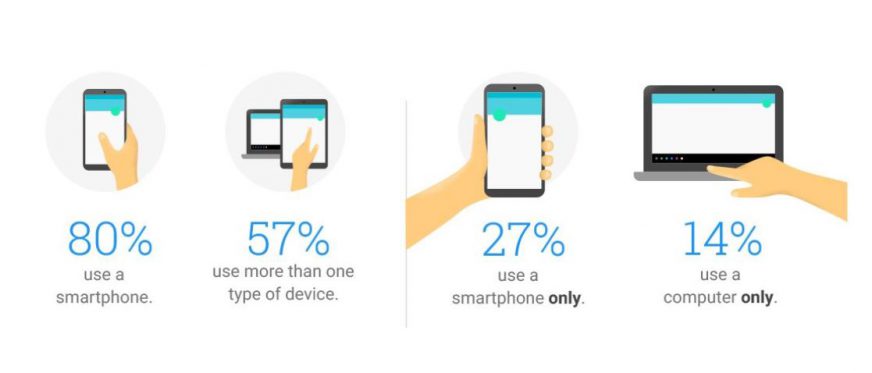 Interestingly, according to the Criteo report, mobiles are used throughout the buying process, with more and more people now trusting their smartphones for completing a purchase; so the traditional cross-device model of "research on smartphone, buy on desktop" is outdated. For example, you may now have a situation in which someone is watching television, sees an advert for a product and immediately goes online on their smartphone and buys it. Or someone might conduct research on a desktop during the day and complete the purchase on their smartphone or tablet in the evening.
What influences cross-device purchasing?
The Criteo report highlighted that a consistent, seamless experience across all devices is crucial to streamlining the cross-device purchasing process and boosting your conversion rate. That means your website needs to be optimised for phones, tablets, laptops and desktops, ensuring a user-friendly experience whatever device a potential customer happens to be using.
For example, someone could find your website when they're doing some research on their desktop at work, but when they come back to it on their smartphone later on, they find that the website isn't optimised for a smaller screen. Or perhaps, the website has a slow loading speed on a certain device, any longer than 3 seconds to load and 53% of people will abandon the page. Factors like these make websites harder to use and customers could struggle to find what they want, so they have second thoughts and abandon their intention to purchase.
Use Google's Mobile-Friendly Test to check whether your website is optimised for mobile.
Use Google's PageSpeed Insights to see how you could make your site faster.

How to keep up with your customers' buying habits
Because your customers are now buying from you using multiple devices, relying on analytics data that focuses solely on one device won't be giving you the complete picture. That means that you potentially lose out on opportunities for conversion rate optimisation, advertising or marketing. A similar cross device picture emerges across all retail sectors, so no matter what market you're in, it's a trend you can't afford to ignore.
For example, if you don't analyse data across multiple devices, you won't be getting accurate information on conversion metrics, such as how many pages people view or how many products they add to the shopping basket before completing a purchase. That means you won't be able to identify weak points in the conversion process, such as pages on which customers typically drop out of a purchase. If you don't have this information, it's difficult to improve user experience and optimise your conversion rate – and that ultimately affects your e-commerce profits.
Criteo argues that to gain an accurate understanding of a user journey, your focus needs to shift from "device-centric" to "user centric" metrics. They argue that for your marketing to be effective, you need to "know your consumers' buying cycle across devices and adapt your campaign strategy to reach them at the right time on the right device". After all, 61% of internet users start shopping on one device but continue their purchasing journey on another. You can get this kind of information from Google Analytics using its cross device reports; where each user is identified separately so that you can see their behaviour and journey across multiple devices. All Google Analytics accounts have the potential to report on these metrics by enabling cross device tracking and setting up the 'user-id' feature to allocate unique ids to your users.
Enable cross device tracking and set up 'user-id' feature in Google Analytics.
Shift your business's focus to user centric metrics rather than device centric metrics.
Once you start thinking cross-device, you might be amazed by the insights you get into your e-commerce performance. And, once you have the right data in front of you, you'll be in an informed position to make the right marketing decisions and improve your conversion rate, taking your e-commerce performance to new heights.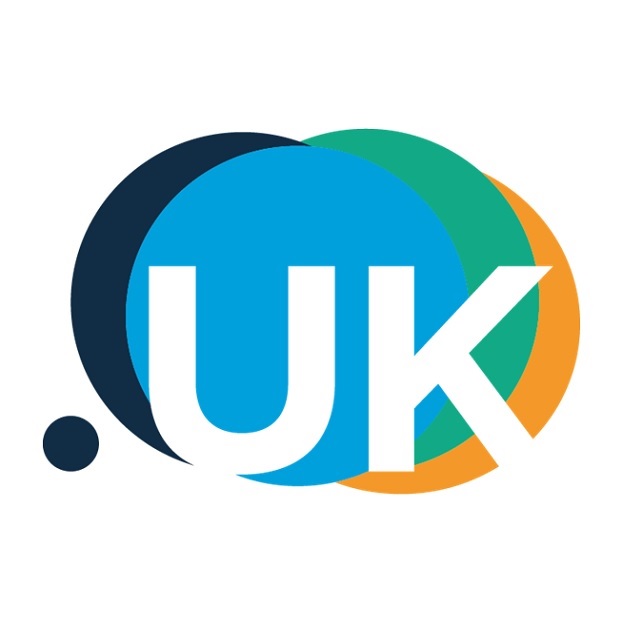 A collection of articles written collaboratively by members of the UK Domain Team.
Read full profile