When we think about social media marketing, we often think first of Facebook, Instagram, Twitter, and LinkedIn. But, although it's not the behemoth that Facebook is, Pinterest shouldn't be forgotten about.
A primarily visual medium, Pinterest boasts over 200 million monthly users. Its users are incredibly engaged, with Pinterest pins being 100 times more spreadable than a Tweet.
While it's traditionally been associated with inspiration-based pursuits, like collecting ideas for new home decor, or trips abroad, it's now beginning to move into a new direction. Pinterest is becoming a massive business opportunity with around 93% of pinners planning a purchase as a result of browsing Pinterest and half of pinners actually completing a purchase. 
As a result of this, the platform is starting to develop its business functionality and integrated features.
From Pinterest Ads, through to "Product Pins", a million companies enjoy the perks offered by Pinterest Business accounts. And so can you….
Decide how Pinterest will support your business goals
Pinterest is a robust medium and, whilst not as popular as the giant Facebook, is keeping up with the other networks in terms of subscriptions: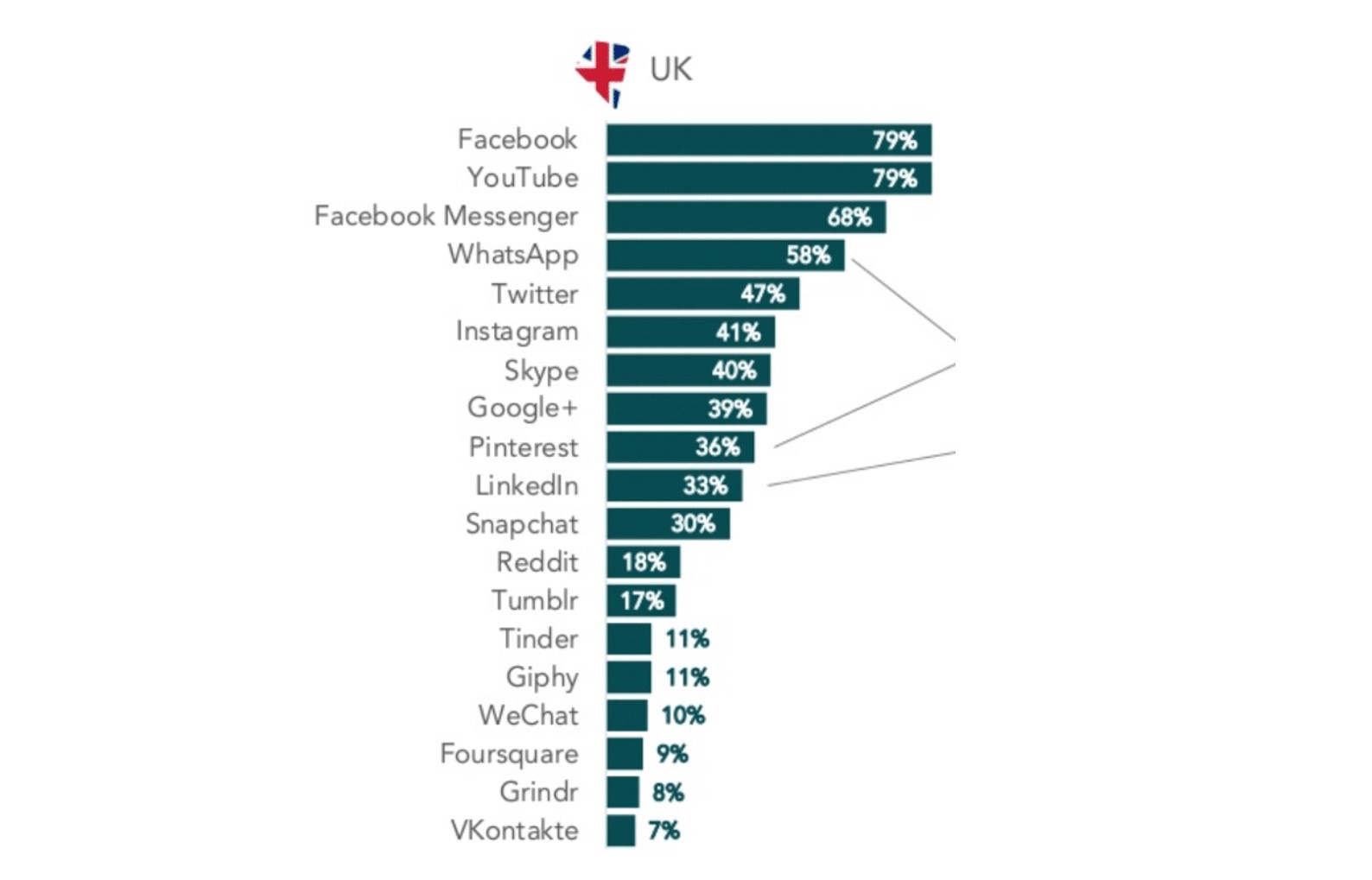 However, it's not a medium that suits every business. It's a primarily visual platform so if your business is more prosaic than creative, you might not get the most out of it. Also, its demographics are weighted towards women rather than men at 45% to 27%.
Setting up your Pinterest account
If you already have a personal Pinterest account you can convert it to a business account.
To start from scratch with your Pinterest for Business account: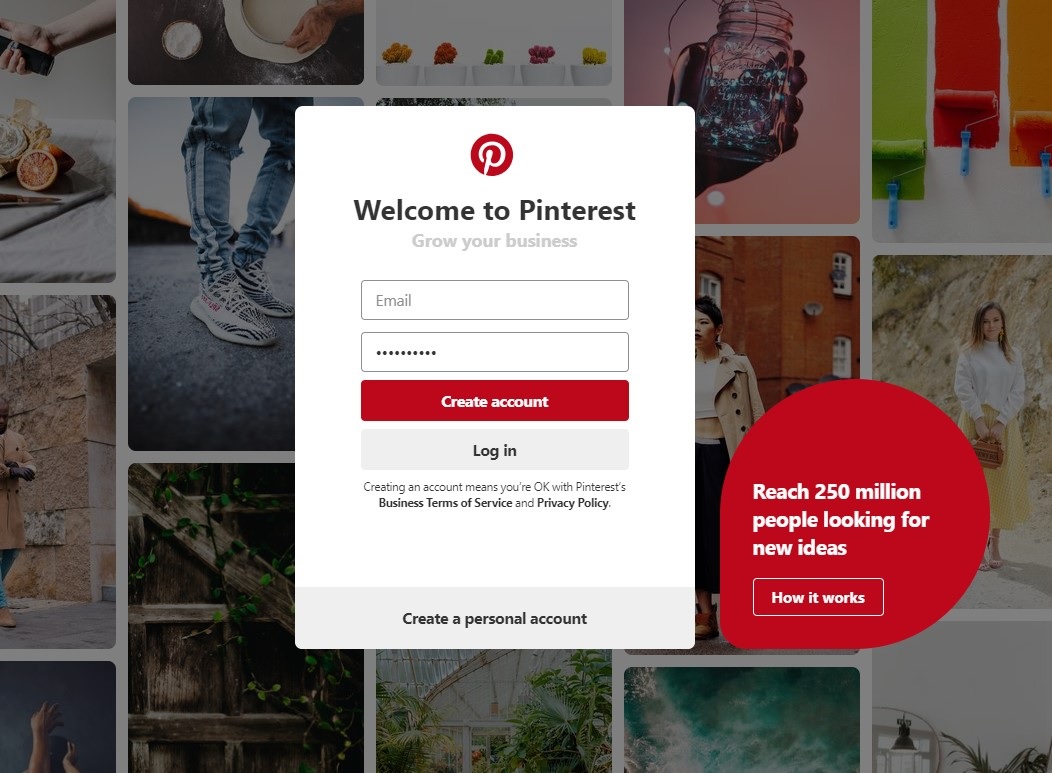 Head to the Business homepage, add your email and a password and then click on Create account.
You're then taken through some more steps to complete your account setup including:
Adding your language and location
Adding your business name and type of business
Adding your website URL
Choosing which other social accounts to link with
Choosing which topics are associated most with your business (fashion, travel, design etc.)
Deciding whether or not you'd like to add the browser extension button
You then need to complete your profile:
Log in to your Pinterest for Business account and go to Settings.
In the Profile section, upload your business image (165 x 165 pixels ideally).
Fill out the About you section, making sure to add your location, and as many keywords as you can.
Save settings.
You then need to confirm your website:
In the profile section of your Pinterest settings, click Confirm website.
You then need to copy the text provided and paste it into the HTML of your site's index page.
Click Finish.
For some or all of these steps, you may need to enlist the help of your developer.
You can now start creating pins! 
And once you've started pinning, you can begin setting up your boards. Your boards are just like virtual scrapbooks, where Pinterest pinners (those who use Pinterest) save their pins in an organised collection. You can name your boards so that you can keep your pins separate and then locate them easily in the future.
Pinners can choose to follow your account or just specific boards they find interesting. The pins you save from then on will appear in their Pinterest feed.
Top strategies/tactics for using Pinterest for your SME:
1. Promote and sell your products
Data shows that pinners aren't just browsers, they're shoppers. They don't just use Pinterest for inspiration but are actively using the platform to make purchasing decisions. According to Pinterest's own figures:
Pins are simply the images or videos that someone can save to Pinterest. Importantly, pins that include links will help drive traffic to your website.
To create pins, it's useful to install the Pinterest browser button, to speed up the process. This allows you to pin content at a simple click.
Next:
To pin something from the internet, go to the Pinterest icon on your browser toolbar, and click save.
Add or edit your description.
Choose and select the board where you would like to save your pin.
You can then choose the most visually inviting pin to act as your cover pin:

On your boards tab, hover over your board and select the pencil icon.
Now scroll to Cover and select Change, and then pick your desired cover pin.
Since buyable pins were introduced to Pinterest in 2016, the number of businesses using them to sell products has reached 10,000. In October 2018, Pinterest replaced buyable pins with "product pins". Very similar to buyable pins, these bring shoppers directly to the checkout page of your website rather than letting you buy directly from Pinterest.
Product pins will pull information about the product from your website, including the price, size, colour, and availability. So every time you update the product information on your site, it'll automatically update on your Pinterest account too.
To create product pins, you need to add some Open Graph, oEmbed, and Schema markup code to your website pages, unless you're using Shopify which is already set up with the right metadata. For more on this, see Pinterest's guide to setting up product pins.
Pinners can see if your pin is a product they can purchase because a shopping icon will appear in the corner of the pin. When they click on the pin, they will go directly to your site where they will be able to complete their purchase in the usual way.
Pinners can also search exclusively for product pins by clicking products on the drop-down menu next to the search bar: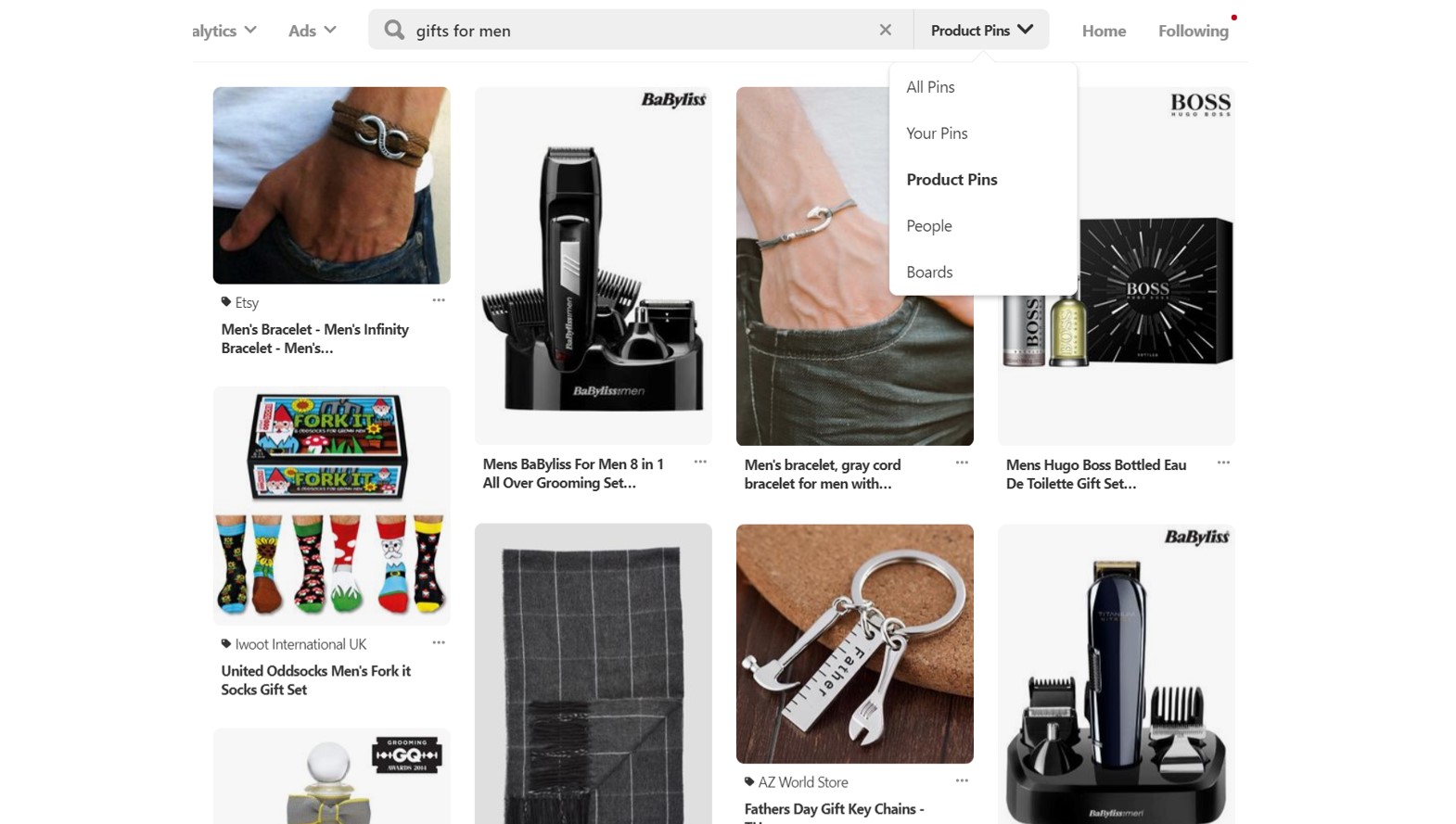 2. Use other rich pins to foster engagement 
Pinterest is a great platform for businesses looking to build customer engagement. Each pin on Pinterest:
Is worth around 78 cents (around 60p) in sales
Drives two site visits and six pageviews
Is repinned about ten times
Other rich pins available to you are app, article, and recipe Pins. These allow you to add other descriptive information about your pin above and beyond the basics.
For example, say you're a vegetarian restaurant and you want to showcase a new recipe, you can add a rich pin to display the details of the recipe within Pinterest: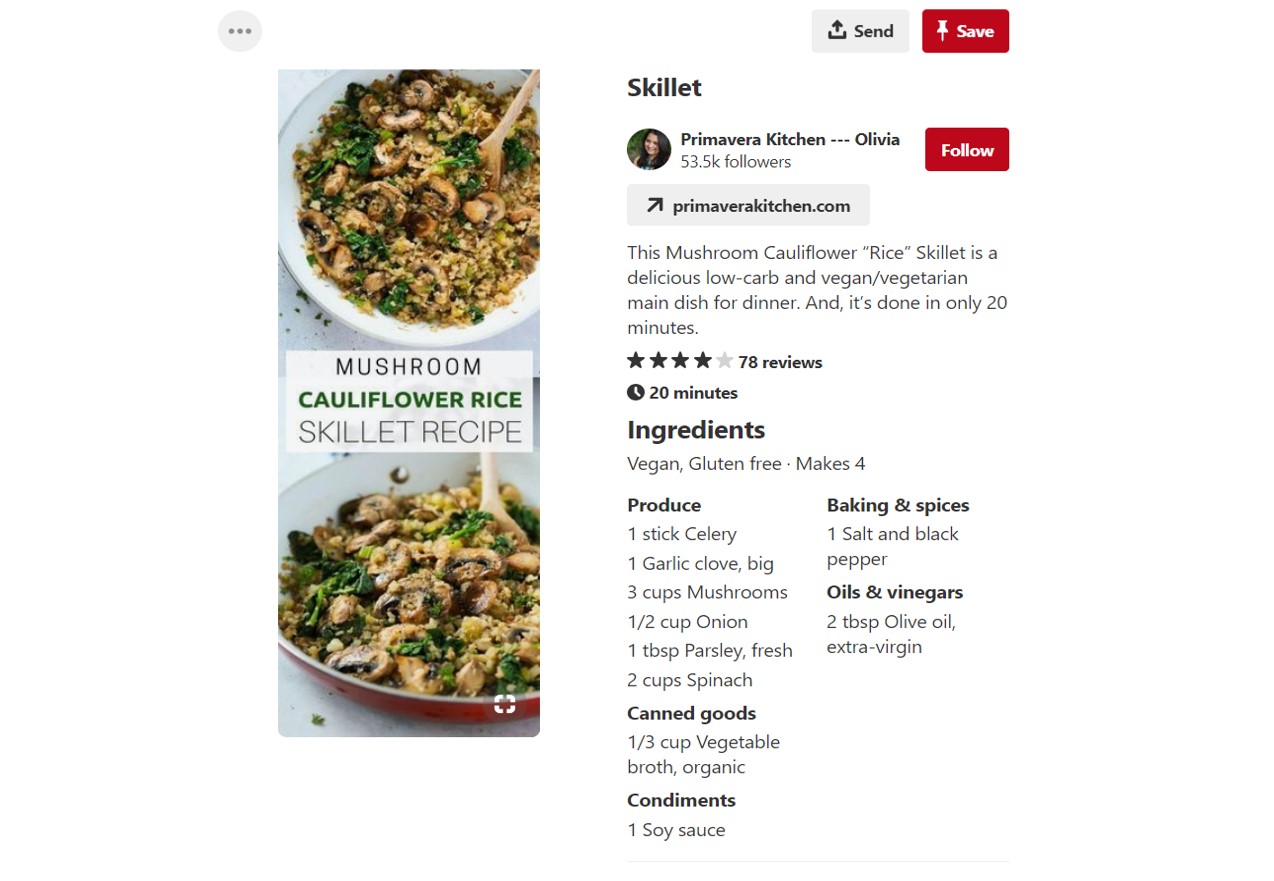 Article and app rich pins work in similar ways, pulling in information without you needing to input it. Article pins show the title of the article, as well as the publication and author byline. And app rich pins allow Pinterest users to download the app directly from the rich pin rather than having to go to an app store.
3. Encourage interest in your brand with tips and tricks boards
Pinterest boards are a great way of collating and showcasing different elements of your brand. Many businesses go to town with this by curating boards containing tips and tricks. For example, say you're a beauty salon, you could have a few boards:
Top hair colours for 2019
Best beauty hacks
Nail art ideas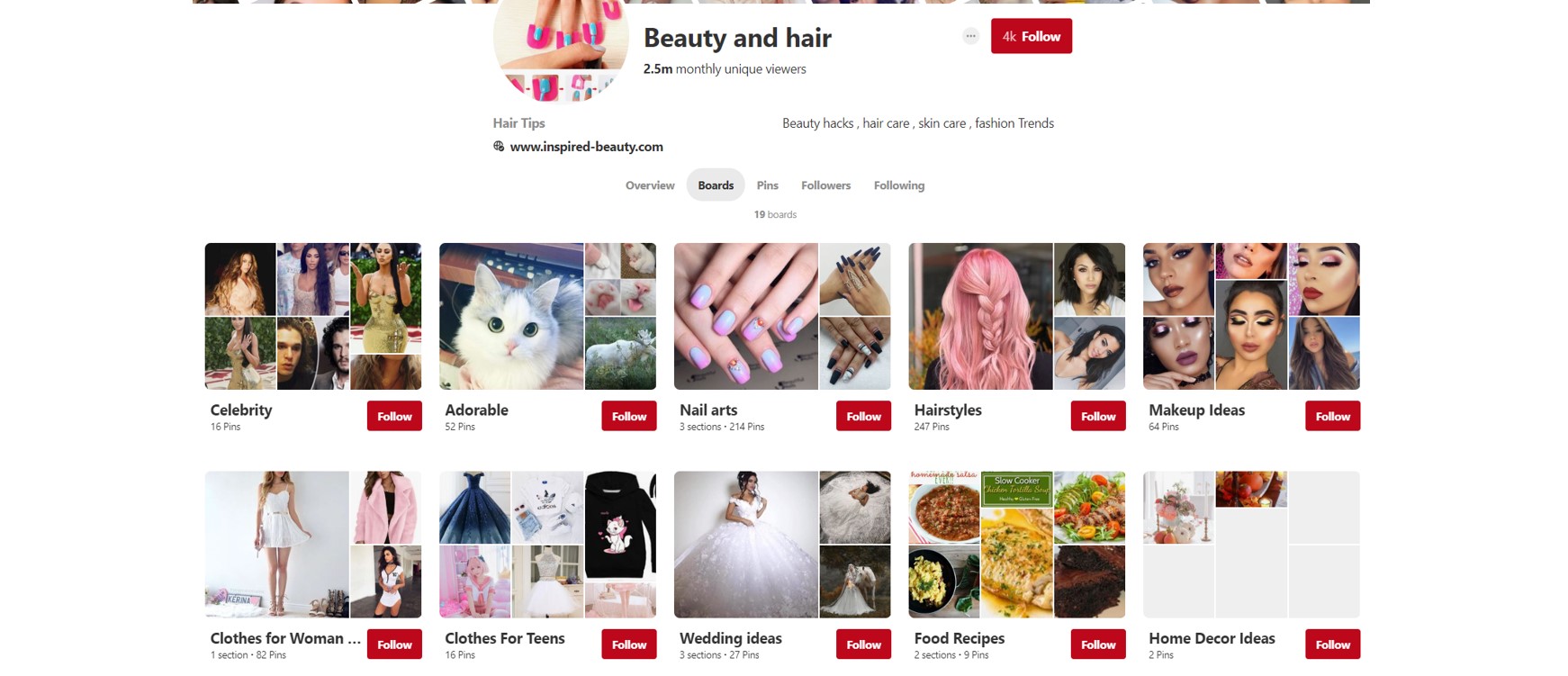 4. Feature your blog and video content
Pinterest isn't just about images. Increasingly, brands are sharing their blog and video content on their Pinterest pages. Make sure the images you use within your blog posts are Pinterest-ready so they entice Pinterest users to click onto your content.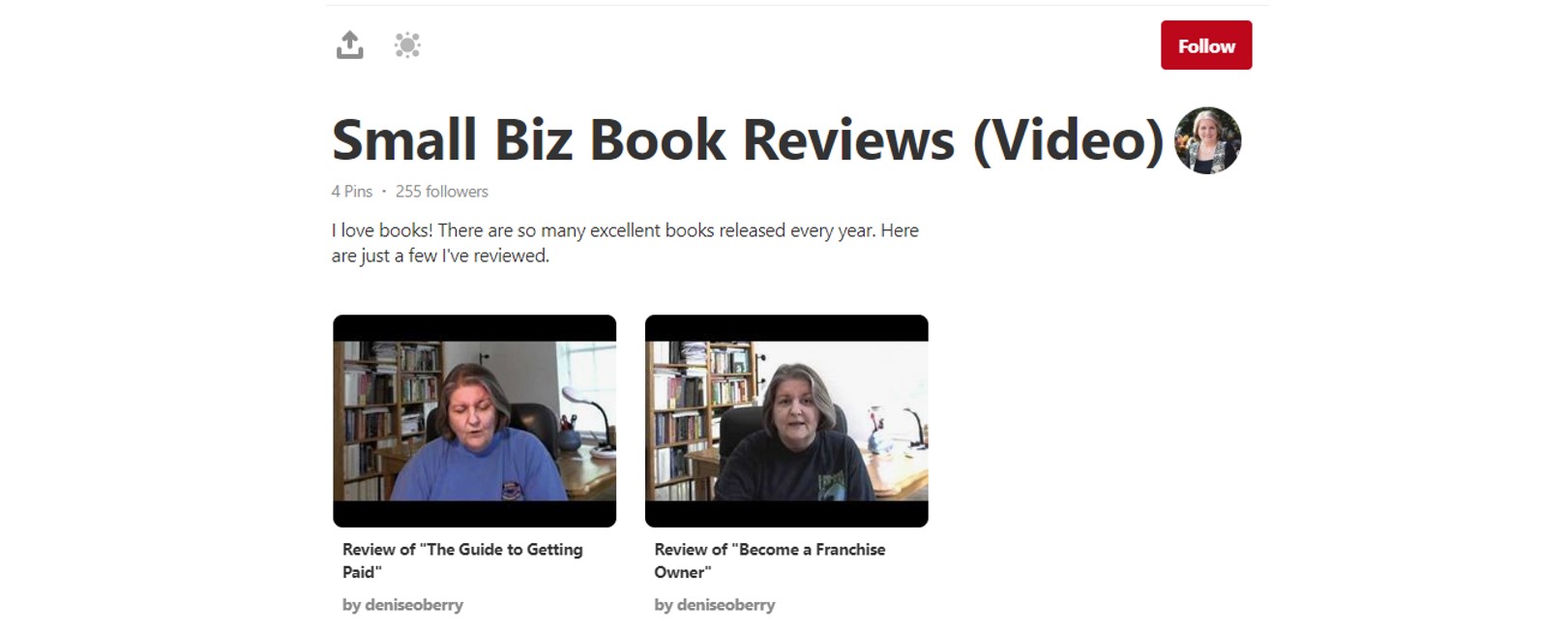 5. Gain brand exposure with Pinterest Ads
Pinterest has recently launched its advertising tool, allowing brands to expand their reach.
Types of ad include:
Promoted pins
These allow you to pay to reach more pinners and get a particular pin seen by more people. They're exactly the same as an ordinary pin in every way other than the word "promoted", and that they have an expanded audience.
Promoted videos
These are exactly like Promoted Pins but are in video rather than image format. Cheetos used video promoted pins in one of their campaigns, and received an 18% rise in brand favorability, with pinners in the 18-44 year age group saying they were 51% more likely to buy Cheetos as a result of seeing the promoted videos.

One-tap pins
Normally when a pinner taps on your pin they're given a close up with further information. However, a one-tap pin will take them straight to your website. The upshot of this, according to Pinterest: twice as many pinners are finding a way to buy items as a result of these pins.
Promoted app pins
These are app icons and install buttons that appear within the ad so that pinners can install your app without ever having to leave Pinterest for an app store.
Cinematic pins
These are a bit like video pins except that they only move when a pinner scrolls. The pin stops when the pinner stops scrolling.
To create your ads, follow the steps laid out by Hootsuite in this article.
6. Drive traffic from your site to Pinterest (and vice versa)
Most business websites have social share buttons on their blog and product pages, but not all include save-to-Pinterest buttons.
Make sure that you have a button which allows people to pin your product or your blog article to Pinterest. This way, your customers are helping share your content for you. Working the other way around, make sure your Pinterest profile has a URL to which to direct potential customers back to your website.
7. Maximise the impact of your images
Pinterest is a visual-first platform, and so your images need to be up to scratch. When you publish your product pages or blog articles on your site, include some high-quality images. Avoid ever using stock photography, as consumers value authenticity.
Pinterest recommends the following dimensions:
600 pixels (NB. the height is scaled)
Image aspect ratio of 2:3 to 1:3.5
8. Collaborate with industry influencers
One of the many positives of Pinterest is that it's highly collaborative. As part of your strategy, capitalise on this and get connected with your influencers, complementary brands, and even your competition.
Check out Allrecipes' Pinterest account. They not only promote their own material but encourage collaboration with over 100 "Allrecipes Allstars" (#AllrecipesAllstars) contributed to a shared board.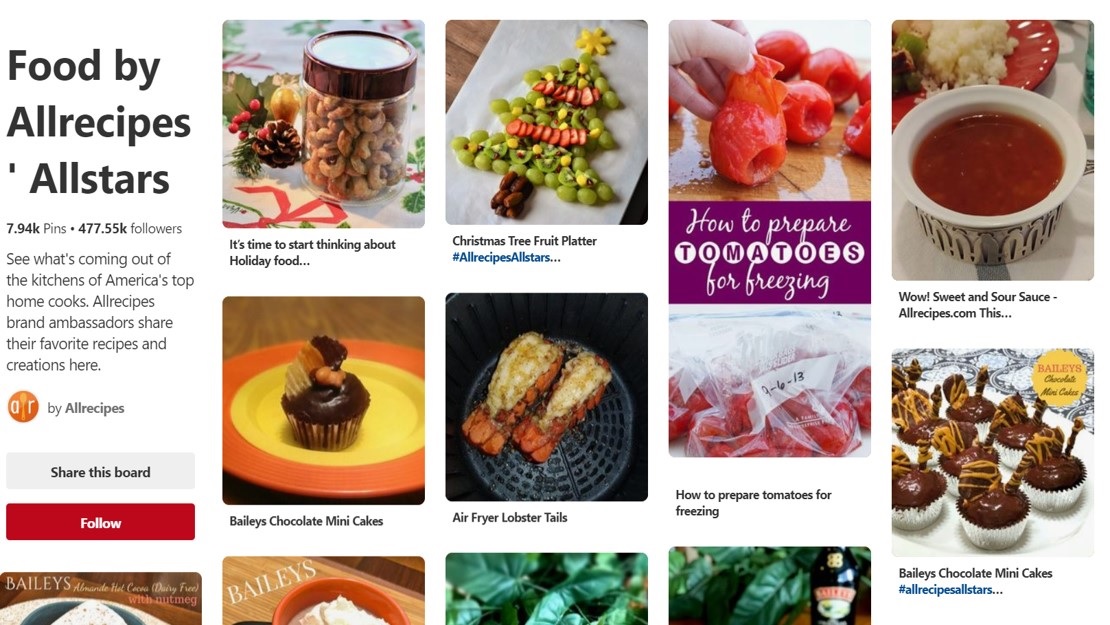 9. Market research and customer analytics
With a Pinterest for Business account, you'll have access to data insights to help you tweak and perfect your future endeavours.
You'll be able to see which types of content are performing best, which pins are most popular, and which drive the most traffic to your website. You can hone in on the metrics that align most with your business goals.
One bonus aspect of the Pinterest analytics is that you'll be able to see which boards (as well as your own) your pins are being saved in, which will give you an idea of how and with whom you can position your brand in the future.
In summary
Pinterest is an often overlooked social medium among marketers. Historically it's been used primarily as an inspiration catalogue for the mostly-visually appealing businesses.
But recently, with more robust business-focused features, brands are starting to see the potential in using Pinterest as part of their social media strategy to share other types of content – video and blog content-  as well as using it as a platform to drive product sales and increase revenue.
With Pinterest, the trick is to be collaborative and to monitor what works and what doesn't. These steps will help you get started in your journey towards integrating Pinterest into your broader social marketing strategy.