Payment gateways play a key role in online transactions, by authorising the transfer of funds between the buyer and retailer. Any online retailer taking payments online needs a payment gateway.
In this article, I'll look at the role of the payment gateway, and the pros and cons of some of the most popular online payment gateways.
What is a payment gateway? 
The payment gateway allows retailers to take card and other online payments from customers. It essentially acts as a middleman between the customer and the payment processor. They also perform other tasks, such as carrying out checks for fraud.
To understand the context, let's look at the stages involved when a customer makes a payment online:
The customer places an order and makes a payment at an online checkout.
The payment gateway encrypts the customer's payment information before sending it to the payment processor.
The payment processor then checks the validity of payments, contacting the issuing bank behind the customer's card or other payment method.
The customer's payment system (PayPal, Visa etc.) receives information from the processor and confirms that the customer has the money to cover the payment.
The payment gateway receives the authorisation from the processor and transmits this to the site to complete the transaction.
All of this happens very quickly, within a few seconds at most, and involves information moving back and forth to ensure the customer's details are encrypted, and that they have the funds to cover the payment.
There are two main types of payment gateway, hosted and integrated.
Hosted payment gateways (PayPal is one example) redirect customers from checkout to complete a payment. The benefit for retailers here is that the gateway is responsible for the security of the transaction and the customer's data. One possible drawback is that, since it takes customers away from the site, it can harm conversion rates. The customer may not be expecting this or may not trust the gateway.
Integrated payment gateways use the gateway's API so the gateway is within the website's checkout, so customers don't need to be redirected elsewhere to complete transactions. This should help with conversion rates, but it also makes the site responsible for transaction security and customer data.
Key features to look for from a payment gateway: 
Choosing the right payment gateway is an important decision for small retailers, and it helps to think about what you want from a gateway. Here are some of the key features and functions to think about.
Security. Customers, especially when buying from websites for the first time, want safe and secure payments. It's important to review the security features of any payment gateways
Speed of payment. Cash flow matters, so you want to be paid quickly when customers make a purchase from your site
Customer support. Slow customer service and longer resolution times can have a negative impact on business so it's important to look at customer service lead times and reputation. Reviews from other retailers are worth checking out before you make a decision
Integration. Some payment gateways are easier to implement on your site than others. For smaller retailers without technical knowledge this can be important
Brand recognition. Some of the gateways mentioned here (Amazon, PayPal) are well known by online shoppers. This can be an advantage in terms of customer confidence
International payments and support. If you sell worldwide, it's important that the gateway accepts payments in the territories you target
Pros and cons of 11 popular payment gateways:
1. PayPal

PayPal is one of the best known payment gateways and offers two options. One is the standard hosted version which takes users away from checkout to complete payment. The other is a customisable version so retailers can avoid the interruption for users.
Payments can be accepted online, in-person, by phone or email, while PayPal offers fraud support and seller protection measures.
Pros
PayPal is a well-known and trusted payment provider, so shoppers should be reassured
The ability to integrate into checkout
It's free to set up (PayPal will charge a fee per transaction)
PayPal is popular and many shoppers have accounts, funds, or use PayPal credit
International payments are easy to accept
Cons
The free version is relatively basic
Fees are high for low volume sellers
PayPal takes customers off-site to complete purchase. This reduces your ability to optimise the checkout
Support can be slow, often a 24-hour email service
2. Stripe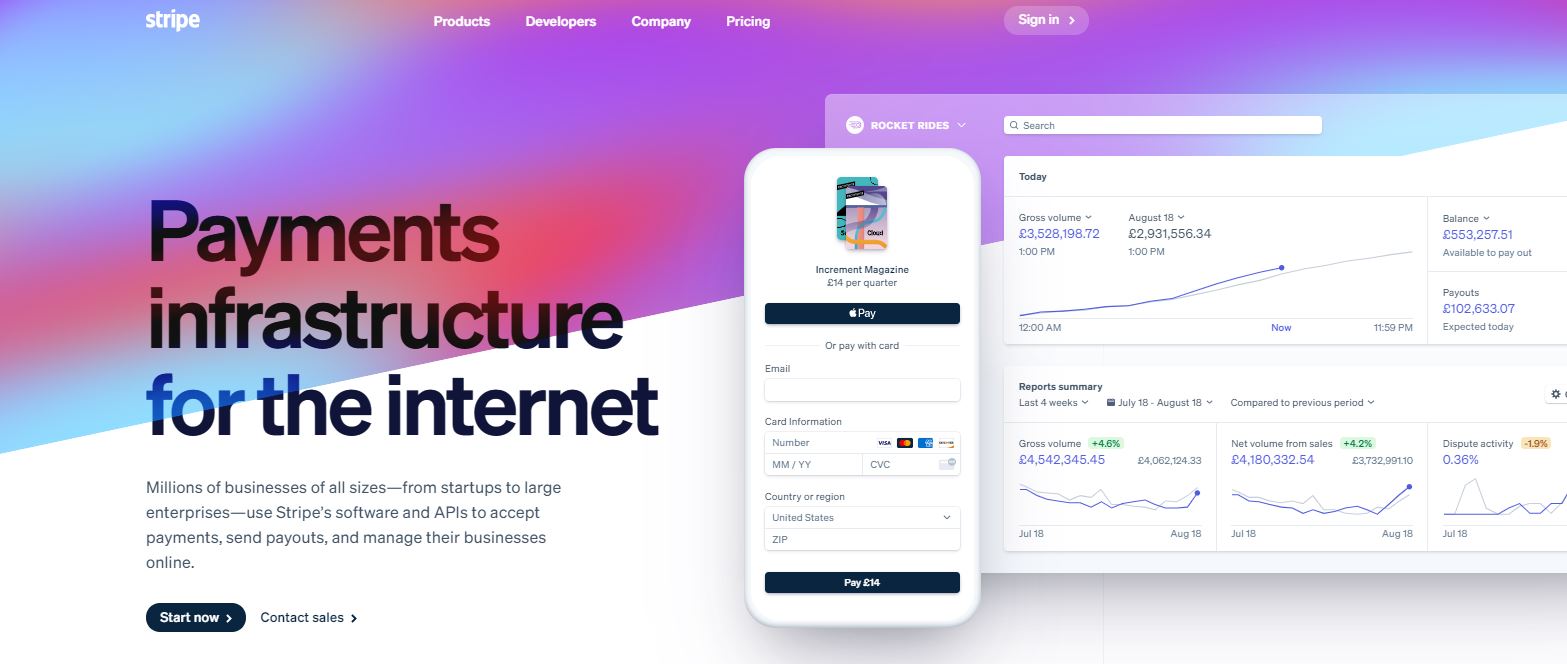 According to datanyze, Stripe is the biggest rival to PayPal, with a 20% market share. It allows retailers to take payment from all major card issuers, across more than 135 currencies. One key feature for retailers is the ability to customise the checkout, which can help to optimise for improvements in conversion.
Pros
Simple fee structure, and generally lower fees than PayPal. Stripe has a flat fee of 20p for all card types, plus 1.4% of the transaction value
Quick and relatively easy to set up
Can handle recurring payments. Useful for retailers offering subscription-based services or products
Keeps customers on-site during checkout
Very focused on startups and small businesses
Cons
For retailers taking lower value transactions, the 20p flat fee can eat into profit margins
Stripe requires some coding knowledge so may not be the best option for beginners
Stripe will hold payments for around 7 days, which may be an inconvenience for some retailers
Customer support is email only. This may be convenient for some but does mean instant support isn't possible
3. Amazon Pay 

Amazon Pay is third behind PayPal and Stripe, though it has been gaining market share. Key features include fraud protection, easy integration and a simplified checkout, optimised in line with Amazon's own website.
Pros
It's a hugely recognisable brand name and one that customers will know and trust when they see it on the checkout page
Customers can login and pay using their existing Amazon accounts, with saved payment and address details. This can increase trust and reduces the amount of work required by users
It's integrated so users don't need to be redirected to complete payments
Strong seller protection. Amazon protects sellers against fraud
Cons
Fees can be expensive for lower value, lower volume transactions. There's a 2.7% processing fee, plus a 30p authorisation fee. It could be that the brand recognition and features outweigh the cost, but it's one for retailers to think about
The settlement terms are 3 to 5 days. Not as long as Stripe, but still a potential inconvenience for merchants
4. Skrill 

Skrill works as an online wallet and a payment gateway for merchants. It has good fraud protection and is set up to work worldwide in multiple currencies.
Pros
It's simple to set up and therefore suitable for beginners to e-commerce
It supports digital wallet payments, thereby allowing merchants to offer a greater range of payment methods
Can be integrated with major shopping carts 
Cons
There are fees for chargebacks, refunds, and more
There has been chatter in the past online about excessive fraud procedures and funds being held by Skrill. For retailers who rely on regular and predictable cash flow, and have suppliers, staff and more to pay, any delay in receiving payments from customers can cause problems
Customer dissatisfaction. It's hard to tell the truth of each complaint, but there are some complaints about customer service and fees
5. Braintree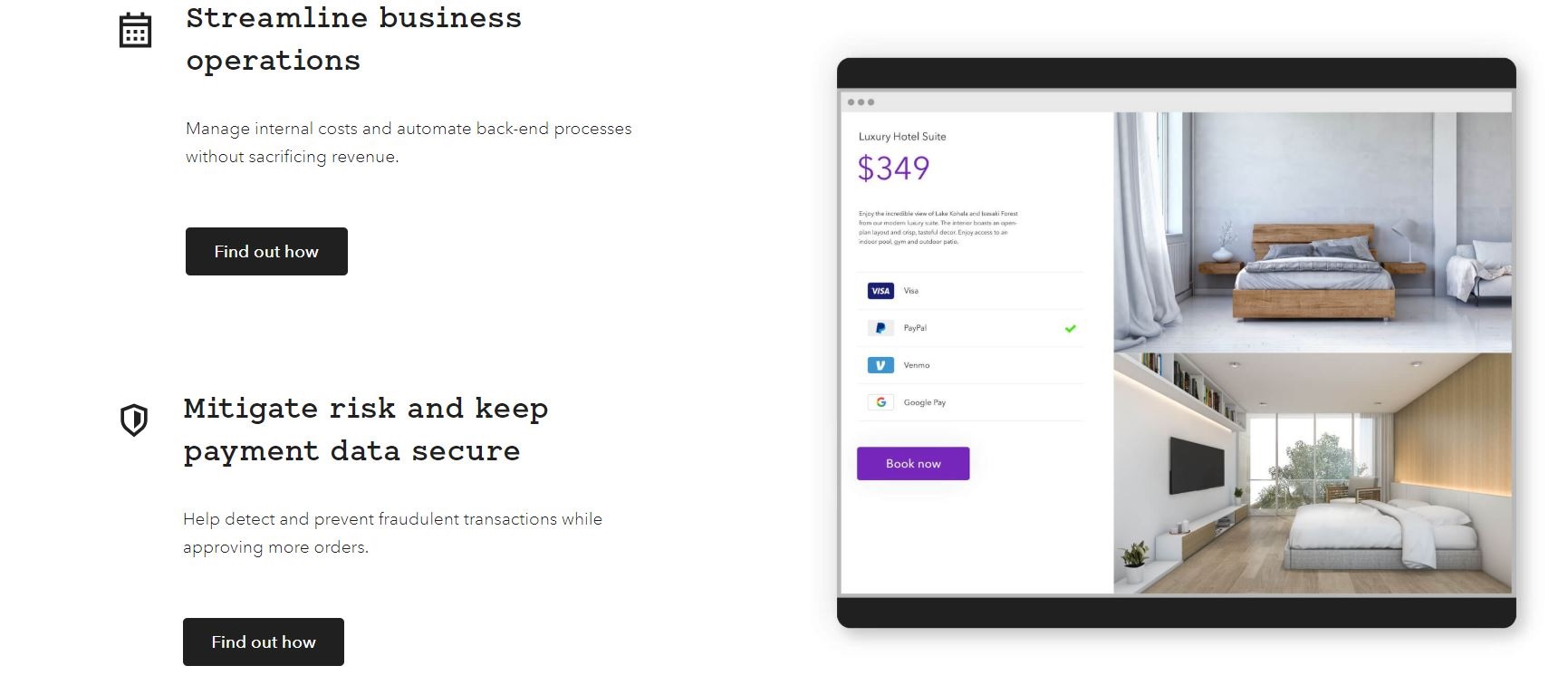 Braintree, a specialist in mobile and web payments, was acquired by PayPal in 2013. It offers multiple payment options and is relatively easy to set up for small businesses.
Pros
Simple fee structure, and cheaper than some. No monthly fees, merchants pay 1.9% and 20p per transaction
It allows merchants to accept Google Pay and Apple Pay in addition to credit and debit card payments
Cons
Braintree's API requires some technical knowledge so may be less appropriate for beginners
Lots of complaints about Braintree's strict fraud structure, and funds being held from merchants
It is based in the US, so customer support can take longer than for some UK payment gateways
6. Cybersource

Cybersource supports both online and offline transactions and acquired payment services provider, Authorize.Net, in 2007 to focus on small business services. Key features include fraud management, payment security and more. It's also a global gateway which can accept payments in more than 190 countries.  
Pros
You can accept online and in-person payments through one platform
Supports popular payment methods such as Apple Pay, Google Pay and Klarna
Collects and processes online payments directly, meaning you don't have to handle sensitive data 
Strong fraud protection including 3D Secure 2 to support SCA
Cons
You have to contact them directly for transaction fees
Reports of long contracts which can be hard to leave 
There are mixed reviews about the platform, some say it's slightly outdated with others saying supporting technical documents can be confusing 
7. Nochex 

Nochex offers an all in one service, providing payment gateway and payment processing services and a merchant account. It is supported by all the major e-commerce platforms and offers advanced fraud protection.
Pros
All in one service can be simple for those looking to set up from scratch
Ease of set up and integration
Payment pages can be customised to fit in with the rest of the site and checkout
It's a UK-based payment gateway which can be an advantage in terms of customer support
Cons
Nochex can only take credit and debit card payments
Some worrying complaints about fraud, customer service and funds being held
8. 2checkout.com

2checkout offers both hosted and integrated checkout options for merchants. With global support, it's a strong option for retailers selling internationally.
Pros
People can use multiple payment methods such as credit cards, debit cards and PayPal
For merchants selling internationally, it can process 87 currencies, covering more than 200 countries
Reviews suggest that it's easy to get started with 2checkout which is useful for beginners
Can be integrated with over 120 shopping carts including Shopify and Wix
Cons
Some complaints around slow support and quality of customer service
2checkout charges 3.5% and 25p per transaction. The percentage is higher than most of the gateways listed here
9. Trust Payments 

What used to be Secure Trading, Trust Payments has since added a merchant acquirer and US platform to the mix. They offer online, mobile and in-store payments, accepting major payment methods like PayPal and Apple Pay and integrating with over 40 shopping carts such as WP eCommerce and WooCommerce. 
Pros
It claims a high level of compliance and fraud protection
Trust Payments boasts 20 years of no downtime
24/7 support
Insights portal providing real-time access to all payment data 
Cons
Pricing is unclear and not readily available on the website 
Not the best option for smaller businesses that just require a payment gateway, as it provides full payment service
10. Bluesnap 
Previously operating under the name Plimus, Bluesnap rebranded in 2012. This is another strong option for retailers selling internationally, with checkout offered in 29 languages across 180+ countries.
Pros
Clear and relatively low fees. Bluesnap charges 4.90% and $0.30 per transaction 
Can be integrated into website checkout
Offers recurring billing
Cons
Bluesnap charges an account maintenance fee (after the first year) for merchants processing less than £2,500 of orders per month
Some complaints about the complexity of the start-up process
Customer service is only available during US business hours
11. Checkout.com 

Checkout.com is an international provider of online payment solutions, who have been around in the market since 2012.  
Pros
No initial setup or account maintenance fees
Checkout is customisable and can be completed on the retailer's site
Checkout.com uses interchange ++, which is a more transparent type of pricing and is roughly 0.95% plus 20p for European card transactions
Cons
Not a good fit for small businesses. There are reports that the company's pricing and screening process makes it less suitable for smaller businesses
In summary
Choosing a payment gateway is an important decision for online retailers and, as this list shows, there's plenty of choice and lots of information to factor into your decision.
It may seem obvious to choose one of the providers with the best fee structure, but it's important to think about the bigger picture.
For example, Amazon may have some of the biggest rates, but perhaps the brand recognition and ease of payments for customers who already have Amazon accounts may make this worthwhile.
In other words, it may be better to pay larger fees but drive a greater number of sales.
The issue of support and customer service is also vital. If, as a business, you're relying on these providers to process payments fast and efficiently, you need to know you can quickly access help if there are any problems. The same goes for trustworthiness, if customers don't trust the payment gateway you're using, this could harm your conversions and reputation. 
There are various complaints about almost all of these providers online. To some extent, this is to be expected, as any company with lots of clients will make a mistake now and then, but there may be some who handle issues better than others.
It's a big decision, so it's worth taking the time to do your research, read reviews, and ask other business owners about the payment gateways they use.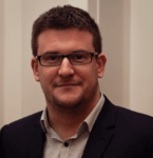 Graham Charlton is Editor in Chief at behavioural marketing company SaleCycle. He has previously worked for Econsultancy and Search Engine Watch, and has written several best practice guides on e-commerce and digital marketing. Follow him on Twitter
Read full profile