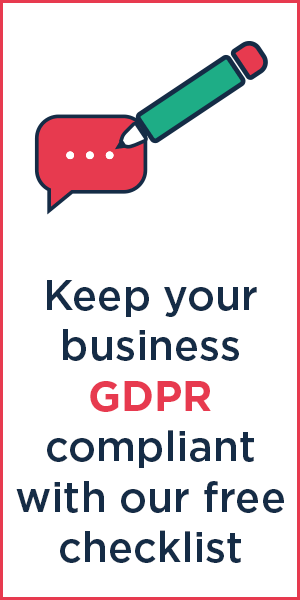 If the coronavirus pandemic has taught us anything, it's that we never know what's around the corner. We all hope that the worst-case scenario never happens, but as a business owner, it's important that you're prepared for it just in case.
In today's post, I'm going to look at an essential type of insurance, public liability insurance, and why it's not just big corporations who need to think about it. As I'm going to explain, your business may well need it even if you're a one-man-band – so read on to find out everything you need to know.
What is public liability insurance?
Before we go any further, what do we mean by public liability insurance? In short, public liability insurance is there to give your business protection from legal claims brought against you by customers, clients or members of the public as a result of damages or injuries caused to them for which your business could be said to be at fault. In essence, that means it's there to help you meet the costs of being sued for compensation.
Public liability insurance may not be a legal requirement, but it is necessary because legal cases like these can be cripplingly expensive – particularly for small businesses. If someone takes your business to court, you could end up having to foot the bill for both the fees associated with your own legal representation for your business and for the potential compensation awarded by the courts, as well as for the claimant's legal fees, which you will likely be ordered to pay if you lose the case.
Depending on the size of the claim, this could mean the difference between your business staying afloat or going under, so public liability cover is an important contingency for protecting your livelihood. That's why it's just as important for small businesses and sole traders, which don't typically have large financial reserves to draw on in times of need, to ensure they have the right level of insurance cover as it is for a larger business.
What does public liability insurance cover?
Public liability insurance covers you for both the legal costs you incur if legal action is brought against you, and for any compensation or settlements you may be required to make as a result. Here are some examples of the kind of potential scenarios public liability insurance is there to cover:
A customer slips over on a wet patch while on your premises and is injured
A customer trips over your box of tools while you're working in their home and is injured
Work you're carrying out in a customer's home inadvertently ruptures a water pipe and damages their carpet
You accidentally break a valuable heirloom while you're working to fix an electrical problem in a customer's home
A car belonging to a member of the public is hit by a falling tile while you're working on a nearby roof
A trade stand where you're exhibiting at an event or market blows over and injures a passerby or attendee
It's worth noting that one thing public liability insurance doesn't cover you for is if a member of your staff is injured, or if you're sued by an employee for other kinds of damages. You'd need separate employers' liability insurance to cover you for this, and unlike public liability insurance, this is a legal requirement if you have one or more employees.
Does your SME need public liability insurance?
Regardless of the size of your business, public liability insurance is something you'll be needing if you come into contact with members of the public during the course of your work – and it's not just if customers are visiting you. It's important to take out public liability insurance whether you're a tradesperson working on your own by making calls to customers' homes, you're carrying out work in public places such as shopping precincts, or you're a bricks and mortar shop or studio where customers visit you.
As we've already noted, it's not a legal requirement to take out public liability insurance, but it's a wise move. What's more, if you're a contractor or an artist performing live shows, the companies or venues that hire you may insist you have this cover before they'll allow you to work on site.
Deciding how much public liability cover your small business needs
When taking out public liability insurance and trying to work out the value of the cover you need, one of the things you'll want to think about is how likely you are to be sued. The amount of public liability cover your business needs depends on several factors, and not surprisingly the amount of risk involved in your work is a major consideration.
For example, if your work generally involves you working in your own home without coming into contact with members of the public, you pose a lower risk to insurers than a business with customers coming and going all day, such as a shop or restaurant. Dangerous work, such as that involving hazardous materials or working at height, inevitably carries a higher insurance premium. The size and turnover of your business also affect how much insurance you need, as does the number of different locations you typically work from.
The amount of cover offered by the average public liability insurance premium typically starts at £1 million, rising to £10 million or more for larger businesses. If you're working at other people's homes or premises, you'll need to make sure that this includes third-party cover.
Next steps
Just as with personal insurance products, it's worth shopping around for the best quote if you're buying public liability insurance for your business. Some of the places you might wish to look for quotes include:
If you're not sure what level of cover your business needs, it's worth phoning up a few insurance providers to get their advice so that you can talk through the specifics of your business with them. It's also worth doing some research into what's standard for your specific industry, as well as reaching out to business contacts in your industry to get some word of mouth recommendations for good insurance companies.
For more advice on the financial and legal aspects of running a small business, take a look at some of these other posts for business owners like you:
Disclaimer
The information in this article is for general guidance only and is not legal advice. We have tried to ensure that this guidance is accurate and relevant as at February 2021. However, Nominet UK does not accept liability for any loss, damage or inconvenience arising as a consequence of any reliance on or use of any information contained in this guidance.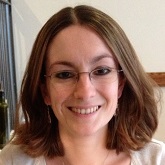 Rachel Ramsay is a freelance copywriter with a background in digital marketing. She's written copy for clients ranging from the United Nations World Food Programme to The North Face, and particularly enjoys working with lifestyle and travel brands. In her spare time, she volunteers for Guide Dogs and flies light aircraft and helicopters.
Read full profile