The beginning of a New Year often encourages us to look back at the past year and make new goals for the year ahead, both personally and in business. And if anything, 2020 has shown us just how important being able to adapt our goals, strategies and marketing activity is.
With content continuing to be a major player in the marketing world as we move into 2021 and with many developments and changes to how customers consume content happening last year, now is an ideal time to revisit your own content marketing strategy to make sure it's up to date, relevant and ready for the year ahead. To help you get started, we've shared six great ways to refresh your content strategy below.
Six ways to give your content marketing strategy a refresh
1. Revisit your SWOT analysis
A SWOT analysis is a popular framework used in marketing to help businesses identify their strengths, weaknesses and external opportunities and threats.
If you haven't yet created a SWOT analysis for your business, now is a great time to start. It can be really helpful to look at an analysis for just your content marketing as well as your broader business strategy. You can find out more in our content marketing guide here.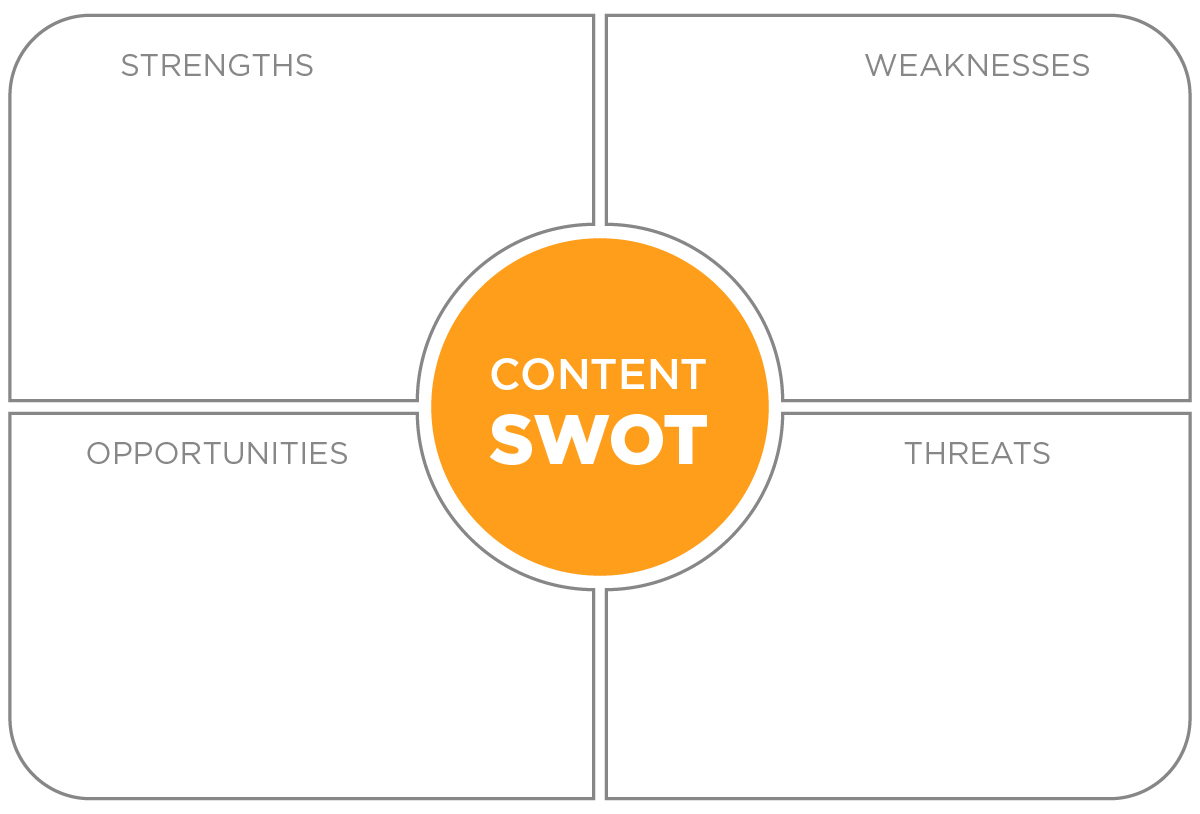 If you already have a SWOT analysis for your content marketing, take some time to evaluate if anything has changed or if you've learnt anything new from the past year. For example:
Your strengths: Have any particular content topics, themes or formats performed well?
Your weaknesses: Have any particular content topics, themes or formats not performed as you expected? Did the COVID-19 pandemic halt any projects or plans you had?
External opportunities: Has the way customers consume content changed? How can content help support any changes to your business or to the customer journey?
External threats: What have your competitors been up to in the last year? Have they published any content which has performed well or switched direction or approach?
2. Research and investigate how customer habits might have changed
It's no surprise that the events of 2020 have changed shopping habits and the way customers interact with brands. With many businesses having to adopt digital and remote ways of interacting with customers, this could have an impact on the type of content you produce and how you promote it in the year ahead.
What can you learn from the changes in your industry to help you improve customer relationships and the effectiveness of your content? Are there any trends you should be keeping an eye on?
Let's look at a couple of examples:
Online delivery has excelled 10 years in 8 weeks
With so many businesses having to shut up physical premises, the rise of e-commerce and online shopping is somewhat expected. However, it's time to start thinking about what content could support any new e-commerce functionality you may have in 2021.
For example, could adding a FAQ page to your website help to improve trustworthiness (something consumers are going to be looking for as more and more e-commerce businesses appear)? Or could you provide a buying guide to help customers choose products from your new online shop?
Disney Plus achieved in two months what took Netflix 7 years
The way people consume content is changing, so revisit your content marketing strategy and look at what content has performed well in the past and whether there's room to test any new formats. For example, could 2021 be the year for your business to test video?
75% of people surveyed during lockdown wanted brands to communicate what they were doing
How can you keep your customers up to date? Perhaps email marketing could become more of a focus for your small business in 2021.
3. Refresh your 2020 content
We've spoken about the opportunities and SEO benefits of refreshing and republishing existing blogs before, but it's a tactic that could sit well in your content strategy for 2021. The idea is to take a high-performing blog, review your keywords, make your blog more valuable and up to date and republish and promote it to your audience.
Not only does this tactic give some of your top performing content a boost, but it can also improve SEO, increase click-through rates and save time. Why not start by looking at what content performed well for you last year (perhaps through your handy SWOT analysis from earlier) and see if there's room to update it?
4. Think about how you're delivering your content
We've already mentioned how the COVID-19 pandemic has impacted the way we're consuming content, but there are some existing trends in the digital world that need to be considered too.
For example, 85% of UK adults want mobile websites to be just as good as desktop versions and 40% of users won't interact with a website that hasn't been optimised for mobile. With more and more customers accessing information and consuming content on mobile phones and tablets, ensuring your content is mobile-friendly should form an important part of your content strategy this year.
Email marketing also continues to be an effective form of communication for businesses of all sizes, even more so as we adapt to more digital and remote ways of interacting with brands.
Thanks to segmentation and personalisation features, email marketing can be an effective way to continue more 'human' interactions with your customer base. After all, 78% of marketers have seen an increase in email engagement over the past 12 months.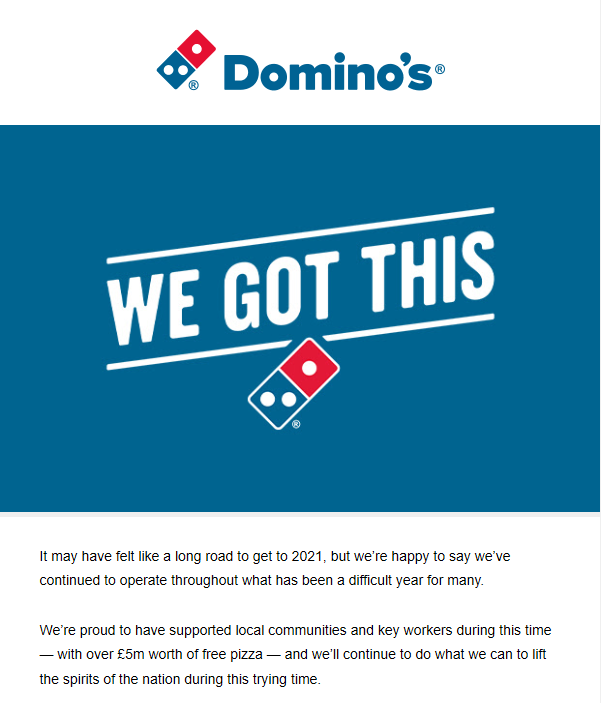 5. Plan your content, but prepare to be flexible
Planning your content is still best practice, but 2020 has taught us the importance of being able to adapt and be flexible. However, it now takes 65% more time to write a blog post than in 2014, so continuing to plan your content focuses for the year ahead is just as important as having an up to date marketing strategy.
Why not start by looking at the next three months and planning what content you'd like to focus on and how you're going to get there. For example, you could aim to update your FAQs page on your website, start storyboarding a video explaining your new e-commerce features and send out an e-newsletter with your latest company news.
Reviewing your content plan on a weekly or monthly basis will help you review whether the content focuses you had are still relevant or if any tweaks need to be made in light of any business or economic changes.
6. Build user-generated content into your strategy
2020 saw a big focus on user-generated content (UGC), and this looks set to continue in 2021. In fact, consumers find UGC 9.8x more impactful than influencer marketing. With consumers seeking trustworthy businesses as more e-commerce solutions appear in 2021, user-generated content can help SMEs connect with their customers; 48% of marketing professionals believe that content created by customers can help to humanise their marketing.
User-generated content is content such as social media posts, images and videos that have been created by people who haven't been paid to produce it. For example, a social media post of a customer wearing one of your products or a review. The power of UGC comes in its authenticity, in a similar way to word-of-mouth, where potential consumers can see first-hand how much people already love your brand and how they're using your products.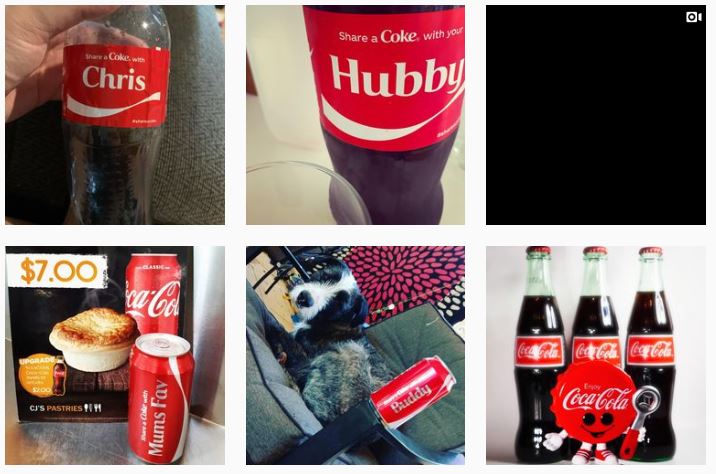 Could you focus some of your content marketing strategy on UGC? Perhaps you could plan a campaign or hashtag on Instagram encouraging your customers to post pictures using your products, which you could promote via your e-newsletter?
Find out more about user-generated content and how to encourage it from your customers here.
Summary
With the events of 2020 and the impact of COVID-19 on small businesses, it's never been more important to take a moment to review your content marketing strategy. Taking the lessons you've learnt and trends you've observed over the past year can help you develop a content strategy which is relevant and optimised for the year ahead, whatever it may hold.
Hopefully these six ideas give you a good starting point and you can find out more about content marketing strategies and how to develop one in our guide here.