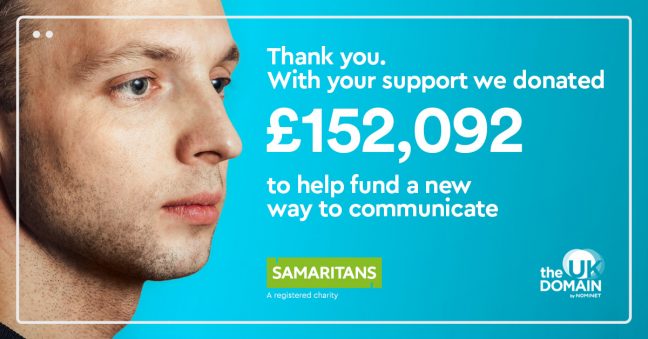 We would like to say a huge thank you. We are proud to announce that as a result of your support you've helped raise over £150,000 for this fantastic and important charity. We'll keep you updated on how the donation is used to develop Samaritan's online chat service from its pilot stage to launch.
Internal fundraising
From 9th December 2019 to 17th January 2020, we also embarked on a series of internal fundraising activities to raise money for Samaritans. Some are included below.
Big Boss Breakfast
In early December, our senior management team put their culinary skills to the test by hosting a Big Boss breakfast for the rest of the company. Nominet staff could enjoy a hearty full English breakfast for £5 and the amount raised was put towards our final Samaritans donation.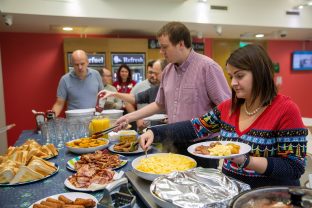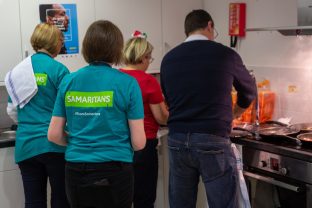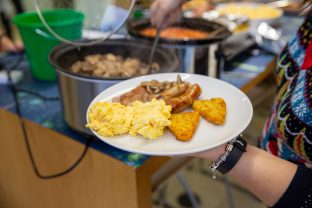 Pool Tournament
We held a single elimination pool tournament in our Oxford office with an entrance fee of £5. All matches were contested in best of three games and 100% of the entrance fees were donated to Samaritans.
After a tense few matches that spanned a couple of weeks, James Workman was named the pool tournament champion.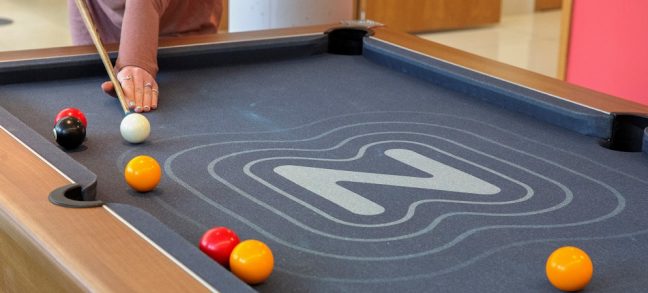 Bike Challenge
A number of staff members rallied together to undertake a tremendous cycling challenge – 2,400 miles. For every mile cycled, we donated £1 to Samaritans.