In this series of articles, we've been looking at how SMEs can adapt their online retail campaigns around the various seasons, or work around specific events to market to their customers.
This time I'll look at the Summer season in the UK and how retailers can use it as a hook to produce relevant and timely campaigns.
According to the Met Office, and for the purposes of this article, the UK Summer runs from June 1 to August 31 2019.
The summer encompasses various events and different types of weather, so I'll cover the key themes, some marketing ideas, and also some examples of previous Summer retail campaigns.
Key themes for Summer marketing campaigns
It's a season which is free of any calendar events for marketers to fall back on. While Spring has Valentine's Day, Mother's Day and Easter, there's only Father's Day in June.
The weather will dominate much of marketers' thinking, and perhaps cause them plenty of headaches. In theory, June, July and August should be the warmest and sunniest months of the year (as was the case in 2018) but this doesn't always happen.
Campaigns built around outdoor activities can easily fall foul of bad weather, so marketers need to be able to react quickly and adapt their campaigns accordingly, whatever hand the British weather deals.
Here are some of the themes and events that provide opportunities for marketers during the Summer:
Father's Day (16th June). Gifts and cards are the obvious products, but while it tends to attract less attention than Mother's Day, this is still an opportunity to boost sales early in June.
Wimbledon (1 – 14 July). One of the biggest sporting events of the calendar, and an opportunity for brands to use it as a theme in their marketing.
British Open Championship (18 – 21 July). The biggest event in the UK golf calendar.
The Ashes (1 August – 16 September). It's a big year for UK cricket fans with the cricket World Cup beginning in May and the test match series against Australia.
Warm weather. Fingers crossed, we'll have a warm and sunny Summer, and this provides plenty of scope for marketers to create content and campaigns around outdoor activities.
Summer holidays. It's the time of year when most people have holidays, whether at home or abroad.
Back to school. As we get into August, it's almost the new school year, and the time for parents to be stocking up on uniforms, lunch bags and other essentials.
Glastonbury festival (26 – 30 June). There are other music festivals throughout the Summer, but Glastonbury is the one that gets the most attention and coverage.
Summer marketing campaign strategies and ideas
Let's take a look at best practices for Summer marketing campaigns, and ideas for content themed around this season and the various events.
SEO strategy
With fewer specific events to market around, SEO for Summer campaigns is a long term strategy, based on your products and target keywords.
The Summer months can be a challenge for some, as online traffic tends to be lowest during this period, so marketers can have a smaller target audience.
If your products are especially relevant in the Summer months, then it's about peaking at the right time and planning well in advance.
It's important to think about what people will be talking about, the questions they'll ask of search engines, and their key needs at this time of year. In this way, you can plan content well ahead of time which considers the questions your audience will be searching for that are related to your products and services.
Search queries will vary according to the time of year. So, for example, enquiries around the weather, heat and related products will be more frequent.
If you have solutions to these queries or sell these products, then keyword research and advance planning can help you to take advantage of these search spikes. You can look at last year's data using Google Trends and other keyword research tools.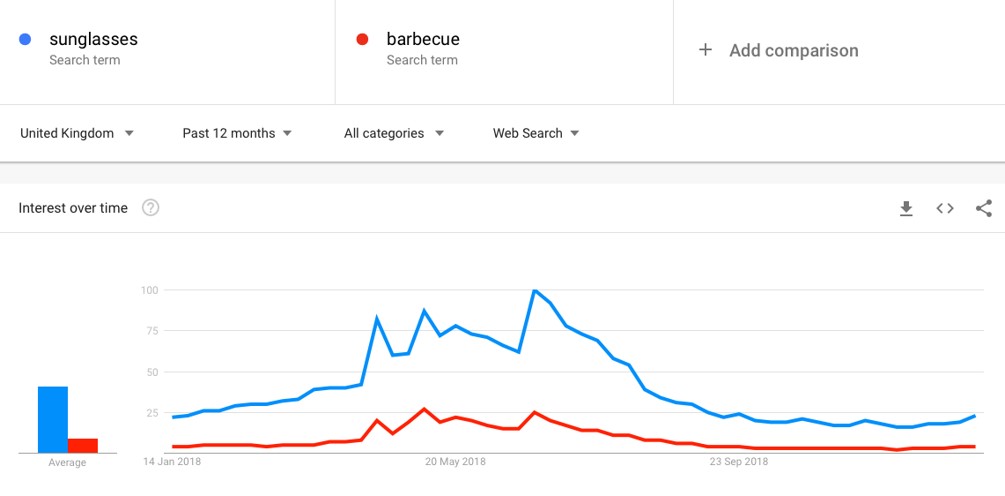 Summer content strategy and ideas
In the Summer months, content which relates to seasonal activities and concerns can attract visitors asking key questions and looking for the products which help them.
How-to guides and buyer's guides can be great content to attract search traffic and to convert visitors by helping them through the buying process.
Here, Argos has created a barbecue buyer's guide, which ranks well for plenty of terms in an area where publishers are currently dominating. It's relatively detailed, and takes customers through key considerations when buying, and links to its own products.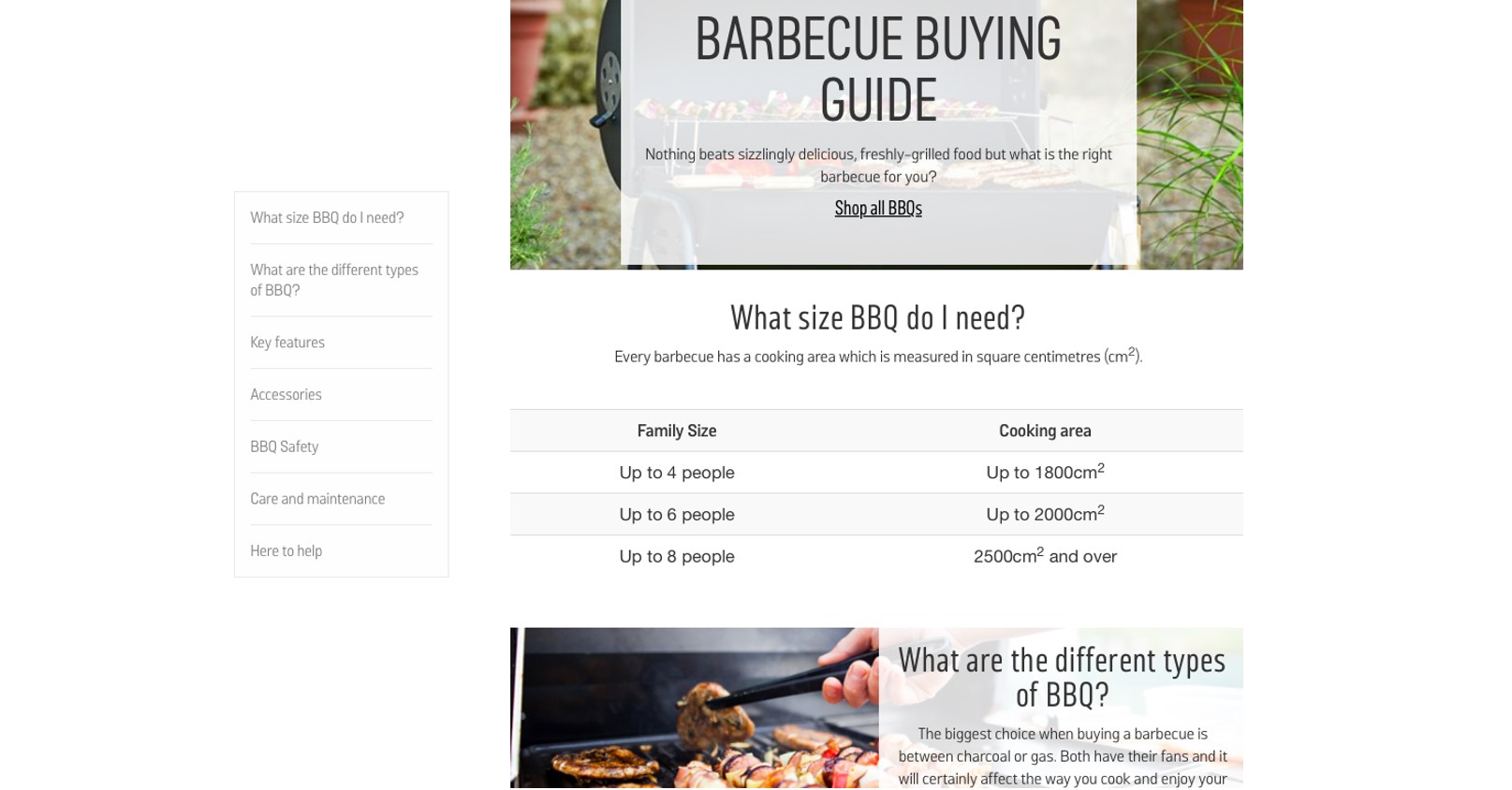 The same principle can work well for smaller businesses too. If you sell relevant products, then just use detailed content like this to answer key customer questions.
For example, Thompson & Morgan, who sell gardening products, have created a series of guides with tips on the jobs that need doing in each month, which plants work well, and so on.
It's useful content which helps the site rank well and helps to educate customers about how to use its products.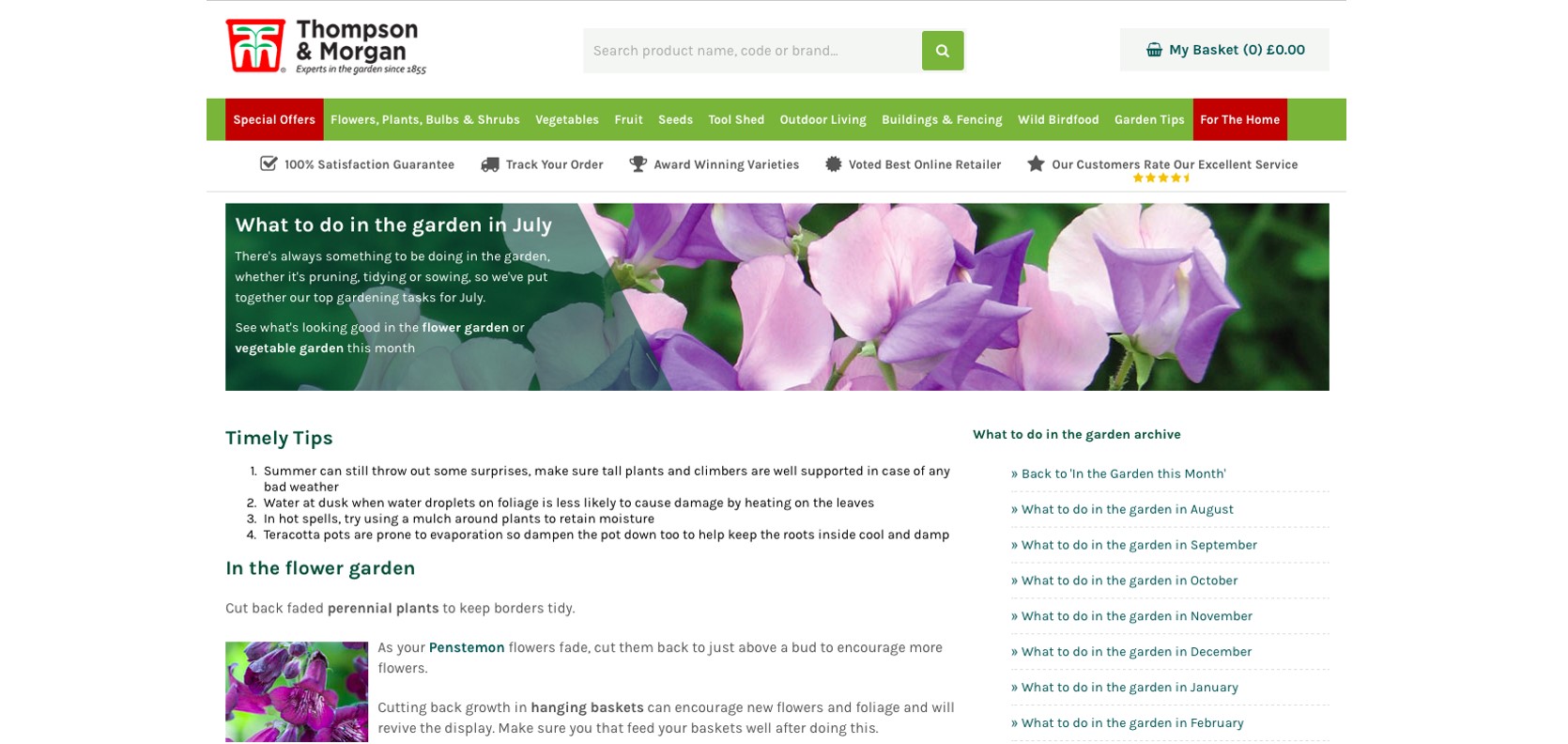 Social media
Social media is great for reacting to changing events and weather by allowing you to adjust your brand's message quickly.
So social media content could reflect the weather, or perhaps be used to talk about big sporting events like Wimbledon or The Ashes.
Photo sharing and contests can work well and can be created even with very small budgets.
For example, Staples last year used Instagram and other social channels to create various contests, such as this Spot the Emoji puzzle, which rewarded correct answers with discounts in store and online.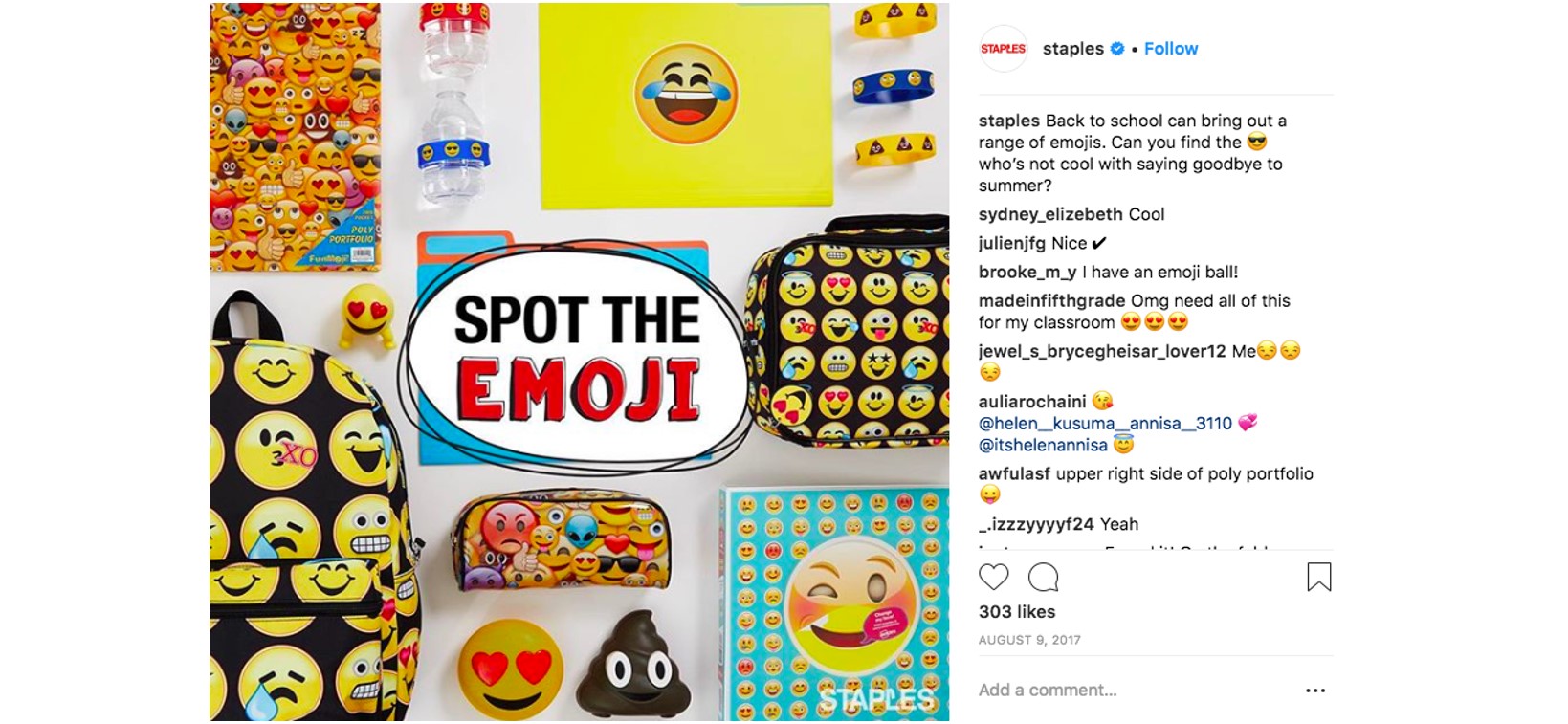 Email marketing
During the Summer, email marketing can be created around key events like Father's Day and back to school, as well as those sporting events, depending what is a good fit for your products and audience.
It can also be reactive, with sales and promotions built around weather and other events. For example, if a sunny weekend is predicted, then it's a great time to promote barbecues and other outdoor products.
Father's Day is the biggest calendar event of the season and a good chance for many retailers to target customers through email marketing.
According to Omnisend, subject lines with "Father's Day" perform very well when compared with other phrases. It's top subject lines from 2017-2018 were:
'Father's Day Gift Ideas'. Open rate: 32.6% / Click rate: 3.7%.
'Get Father's Day sorted!'. Open rate: 32% / Click rate: 6.4%.
'This Father's Day, he deserves something special!. Open rate: 31.3% / Click rate: 2.9%.
As you can see, there are lots of opportunities to make the most of the Summer months, and often good moods of consumers as a whole during sunnier periods, to increase brand awareness and sales across a host of digital marketing platforms. Find more ideas on how to run great marketing campaigns around Bank Holidays here and Spring here.