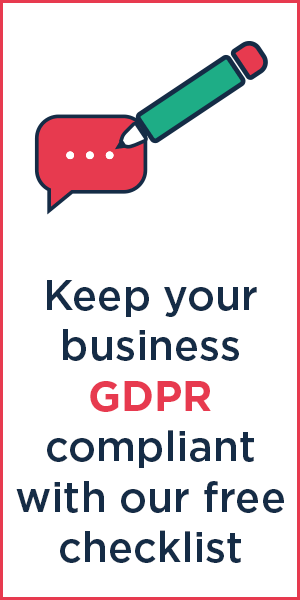 If you've read our five reasons to go freelance and you're convinced that it's the right way forward for you, you might be wondering what you need to do to make sure you're running a business 'by the book'.
In this article, I'm going to be sharing some helpful advice and guidance on the various legal aspects to becoming a freelancer. Let's start at the very beginning…
1. Setting up a company
First things first, you'll need to decide what kind of company you want to be. This is covered in more detail here, but to recap, your options are as follows:
Sole trader – this is a great option if you plan to work on your own and don't intend to grow your business beyond that, so it's ideal for freelancers. As a sole trader, you're the sole owner of your business and take full financial responsibility – you'll keep any profits you make after tax, but you'll also be personally responsible for covering any debts or losses your business makes. It's the simplest way to run a business, keeping you in full control, and it doesn't require much paperwork. It also gives you more privacy, as you won't have your personal details or company finances published on Companies House
Limited company – a limited company is legally separate from you, which means that your personal finances are separate from that of your company. That means that if your company gets into debt, you would not normally be personally responsible for covering them. Limited is the way to go if you're planning to grow your business and work with others. However, as the director of a limited company you have certain legal responsibilities, and you'll also have a number of personal details as well as all your company finances published for anyone to view on Companies House
Have a read of the pros and cons of sole trader versus limited company for more detail on the advantages and disadvantages of each of these business structures before deciding which one works best for you.
I'll concentrate on sole traders for the purposes of this article, as it's the easiest way to become a freelancer, but you'll find a good breakdown of the legal responsibilities of company directors over on Companies House. As a sole trader, your responsibilities are as follows:
File an annual tax return
Pay Class 2 and 4 National Insurance contributions
Keep a record of your business accounts for the last five years (rolling)
Include your business name and address on any paperwork you send out, such as invoices or letters
Note that you'll also need to register for VAT if your VAT taxable profits exceed £85,000.
2. Registering as self-employed
You'll need to let HMRC know that you're now self-employed. This is a straightforward process that you can do online, and once you've completed the form you'll receive a letter in the post with your 10-digit Unique Taxpayer Reference (UTR). You'll be set up with an online account, which you'll be able to activate using the code you receive in the post.
3. Paying tax
As a freelancer, you don't pay tax monthly, instead filing an annual tax return via HMRC's Self Assessment tax system. Many freelancers choose to hire an accountant to do this for them.
The deadline for filing your tax return and paying your annual tax bill is 31 January, the calendar year after the end of your last financial year (5 April). So, for the financial year 2019-20, your tax bill would be due on 31 January 2021.
Once your tax bill goes over £1,000, you'll also have to pay 50% of your tax bill again by 31 July. This is known as 'payments on account', and it is a downpayment towards your next tax bill. Due to COVID-19, there are options to delay making your second payment on account with no interest or penalties if the full amount is paid before 31 January 2021.
It's wise to save for your tax bill throughout the year, putting aside a certain percentage of each bit of income you receive, to avoid any nasty surprises in the form of big tax bills.
For more guidance on paying your tax bill as a sole trader, Gov.uk has handy factsheets and advice. 
4. Paying National Insurance
When you're self-employed, you pay two types of National Insurance contributions, as outlined by HMRC:
Class 2 if your profits are £6,475 or more a year
Class 4 if your profits are £9,501 or more a year
At the moment, these are calculated as follows:
Class 2 – £3.05 a week
Class 4 – 9% on profits between £9,501 and £50,000 and 2% on profits over £50,000
These are paid via Self-Assessment alongside your tax bill, along with any student loan repayments if you're still paying off your student loan.
5. Insurance
Depending on the nature of your work, there are various types of insurance that are either essential or advisable. The main ones are:
Public liability insurance – essential if you're going to have members of the public on your premises, or if you're going to be carrying out work at your clients' premises or in public
Professional indemnity insurance – this is there to help you meet the legal costs of a client holding you financially responsible for losses incurred as a result of a mistake in your work
There are also more specific types of insurance to protect you from various situations. Cyber insurance, for example, will give you some peace of mind if you run a business that's dependent on the internet, covering you in the event of hacking, viruses or other forms of cyber crime that could severely impact your business.
You might also want to look into business interruption insurance to keep you afloat in the event of an unexpected calamity befalling your business (a fire, for example), or specific policies for your industry, such as tools insurance for tradespeople.
These are all 'nice to haves' rather than being a legal necessity, and like any type of insurance you hope you'll never need to make a claim, but they're there to help protect your livelihood and give you the reassurance that you could keep your business going if the worst should happen. It is always important to read the policy details carefully to ensure you are covered for the specific risks you are concerned about.  
On a related note, you may want to consider health and safety as part of your initial setting up as a freelancer.
6. Invoicing
Invoices need to include specific pieces of information, which fulfil legal requirements as well as showing that your business is a professional set-up. Here's what to put on your invoices:
The word 'Invoice'
A unique invoice number – you'll need to keep a record of these
Your business name and address
The customer's name and address
A brief description of the work you're invoicing them for and when you completed it
The amount you're charging them – individually itemised and the total charge
When payment is due
How they can pay you – your bank details, for example
It's worth noting that you have legal recourse in the event of clients being late to pay you. For business to business transactions, you're entitled to charge interest on late payments (8% plus the Bank of England base rate) as well as a debt recovery fee – £40 if you're recovering a debt under £1,000, £70 for late payments between £1,000 and £10,000, and £100 for debts of £10,000 or more. Read the Government's advice on late payments to find out more about how much to charge.
7. Contracts
You're not legally obliged to send out a contract for each job you complete, but it's a professional way to conduct your business and it ensures that your terms are clear.
It will give you something to fall back on in the event of a dispute. There are plenty of free templates available online, but if you want to adapt a template to make sure it covers all aspects of your specific business, it's usually worth having a lawyer look over it before you start using it.
8. Professional body memberships
Depending on your profession, you may choose to become a member of a professional body, such as the Institute of Chartered Accountants. There's also one for freelancers as a whole, IPSE, membership of which gives you access to benefits such as help with legal disputes.
9. Your website
On your website, the legal aspects to consider include:
Cookie legislation – this covers the use of cookies, which your website visitors need to agree to. Here's how to write a cookie policy
Privacy policy – these are easily put together by a privacy policy generator
Trade Descriptions – this covers the accurate presentation of what you're selling, making it an offence to publish false descriptions of your products or services
10. GDPR
Finally, if you and/or your customers are based in the EU, you need to be aware of your obligations under the General Data Protection Regulation (GDPR). This legislation is all about keeping your customer's personal data safe online, from storage to protection and correct use. This is covered in more detail in this guide to GDPR compliance for small businesses, and is an important area to be familiar with as there are financial penalties for failing to comply with the Regulations. 
In this article, I've concentrated on the legalities of setting up as a freelancer, but that's just one aspect to it. For lots more tips and advice on going freelance, take a look at this guide to becoming self-employed.
Disclaimer
The information in this article is for general guidance only and is not intended to be given or relied upon as legal advice. We have tried to ensure that this guidance is accurate and relevant as at October 2020. However, Nominet UK does not accept liability for any loss, damage or inconvenience arising as a consequence of any use of or the inability to use any information contained in this guidance.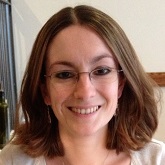 Rachel Ramsay is a freelance copywriter with a background in digital marketing. She's written copy for clients ranging from the United Nations World Food Programme to The North Face, and particularly enjoys working with lifestyle and travel brands. In her spare time, she volunteers for Guide Dogs and flies light aircraft and helicopters.
Read full profile