The run-up to Christmas is the busiest time of year for many small businesses, particularly if you're selling products likely to be in demand as gifts. Make the most of the festive shopping period and make this a record year for your pre-Christmas sales figures by adding these ideas to your company To Do list.
1. Work out what went well last Christmas
Assuming this isn't your first year of trading, you can learn valuable lessons from analysing how your business performed this time last year. Which products sold in the greatest numbers, and which didn't do so well? Which yielded the biggest profits, and were there any returns after Christmas?
If you already have an e-commerce site, you can also take a look at last year's website traffic to find out which products generated the most interest online, so you'll have a better idea of which products might be worth buying more of this year.
Take the time to review the logistics of running the business over last Christmas, too; did you hire enough staff, for instance, or did staff holidays leave you short of a pair of hands at busy times?
2. Deck the halls
If you have a physical shop, you'll know how important Christmas decorations are for getting people in the mood for some festive shopping. With that in mind:
Adorn your shop with lights and a Christmas tree; gift wrap some boxes and put them under the tree to make shoppers think of buying gifts for their own tree.
Put together a tasteful festive playlist to set the right atmosphere.
Put some stocking fillers by the till to encourage last-minute impulse purchases.
Design a Christmas window display featuring some of your most popular products. Make it as Instagram-worthy as possible and you might even attract some free marketing on social media! Take a look at the #christmaswindow hashtag for some inspiration.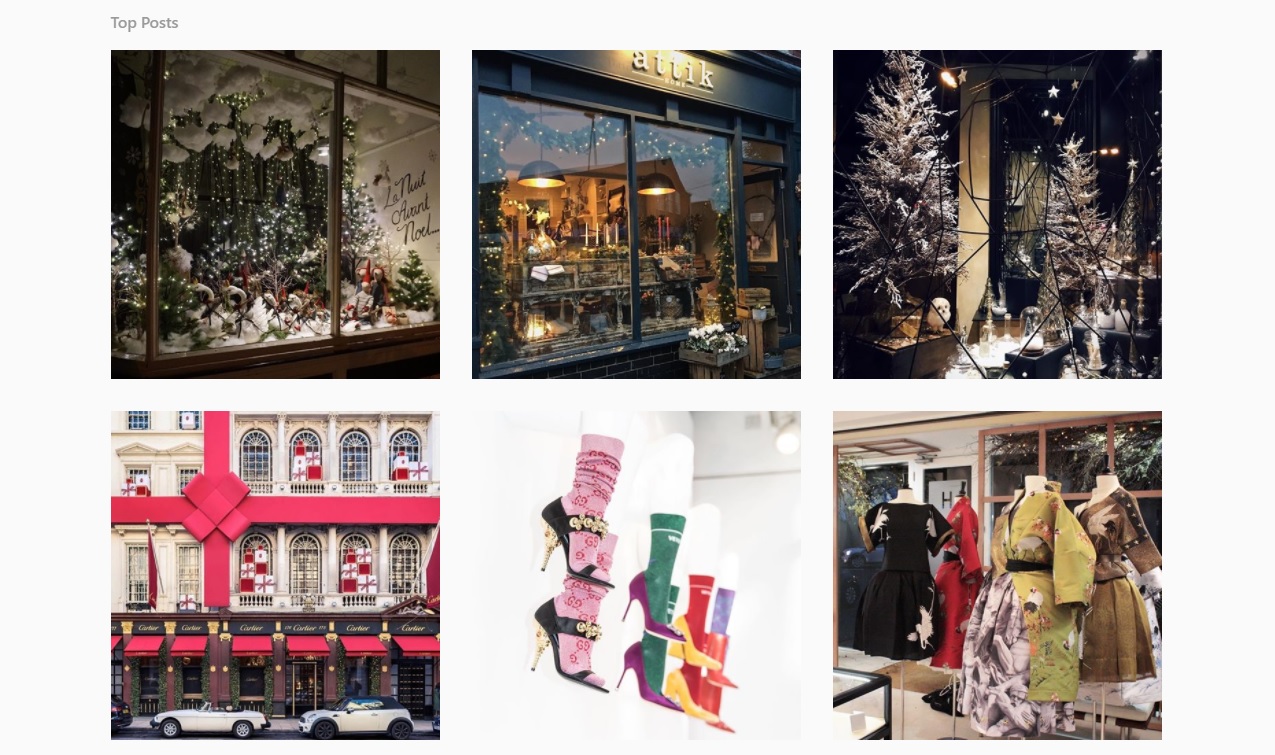 Don't forget your website, too; just like decorating your physical shop, giving your online presence a bit of a festive makeover – even if it's just adding some Christmas-themed images, or some sprigs of holly here and there – can work wonders for getting visitors in the right mood for buying.
3. Sell online as well as in store
If you're not yet selling products online, it's not too late to get an e-commerce shop up and running in time for the festive rush. These can be a great way of complementing the business you receive in store, as they widen your reach to a national or even international audience.
Caravan Coffee Roasters are a great example of a successful chain of coffee shops making an extra income stream from online sales: their online shop sells coffee bags, brewing equipment and even subscriptions. 
If you've not sold online before, you'll need to work a bit harder to make sure people know about it in the run-up to Christmas. Marketing channels such as email, social media and pay-per-click advertising can all be useful at bringing traffic to your new offering. Have a read of our tips on ecommerce for small businesses to learn more about selling online and buy a domain.
4. Christmas special offers
Ways to save money are always appreciated amidst the expense of Christmas shopping, and they're a great way of helping you stand out from the crowd. Give people a good excuse to shop with you by offering special Christmas promotions, both offline and online.
Promotional discount codes or three-for-two deals work well, and the details of these could be emailed to your mailing list, if you have one.
Another idea is to offer customers a small free gift when they spend over a certain amount, as this encourages a higher spend; it's either an extra present they don't have to buy, or they can keep it as a treat for themselves.
L'Occitane regularly does this, offering travel-size toiletries when you spend over a minimum amount either online or in-store.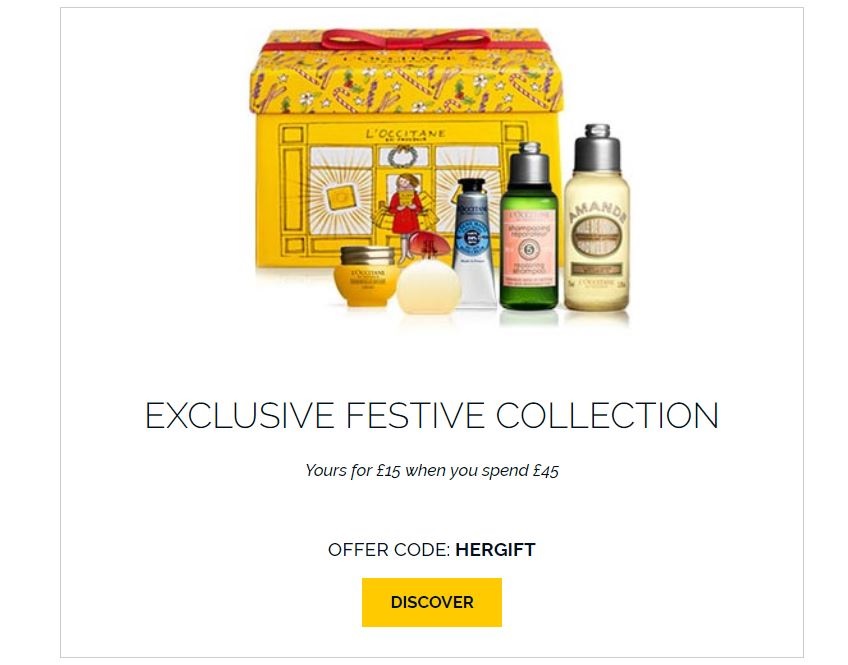 5. Drum up interest on social media
Social media is a great way to generate interest in your business in the run-up to Christmas, and there are lots of ways of going about this. You can offer exclusive discounts to followers, which could be valid online, in store or both.
However, making your social media feeds too sales-focused can put people off; you'll likely have more success at reaching new audiences if you try posting fun or interesting content that people will want to share with their friends. You'll find lots more social media tips here.
Many companies create Christmas-themed content to form an 'advent calendar', with an offer of some kind for each day of advent. These are often valid for that day only to encourage people to buy there and then.
Festive competitions are also popular, whether it's a daily giveaway for the 12 Days of Christmas or asking people to 'retweet to win' a seasonal prize, such as a Christmas hamper.
6. Run a Christmas shopping event
Everyone loves a festive event, and you can use this to your advantage to boost your pre-Christmas sales. Christmas shopping events are a great way to encourage people who might otherwise shop online to come and buy some gifts in your shop. Stay open later to attract after-work shoppers, and entice people in with a freebie, whether it's minced pies, mulled wine, or perhaps a free gift wrapping service.
You could use social media to spread the word, and perhaps encourage attendance by offering an extra incentive for the first people to arrive ('free goodie bag for the first 100 people', for example).
Competition for Christmas shoppers is fierce among retailers, but being savvy about preparing for the festive rush will pay dividends. Don't forget to keep an eye out for more of our tips on making the most of being online this Christmas.