What's the first thing that comes to mind when you think of charity fundraising? The chances are you'll probably think of all those requests for donations you get from friends who are doing some kind of challenge, such as a skydive or the London Marathon. But fundraising doesn't have to be as extreme as this in order to make a huge difference to a charity, whatever its size.
Put some time into building your online presence and you could find that your charity can reach new audiences of potential supporters, and generate significant numbers of donations in the process. Here are some of the ways your charity could raise vital funds by being online.
1. Ask for donations on your website
First things first, if you're going to raise money online, you'll be needing a website. While private individuals often favour donation sites such as Just Giving and Virgin Money Giving, you'll come across more professionally as a charity if you have a web presence of your own. It doesn't have to be complex or cost a lot, but your website should make it easy for people to donate, and give them a compelling reason for doing so. Take a look at these great charity website examples for some inspiration.
Your website should clearly explain your work and why it's important, ideally engaging visitors on an emotional level by telling some stories of the people (or animals) you've helped. As well as a prominent 'donate' button to encourage donations, it's also worth explaining some of the other ways in which people might want to support your charity, whether that's other ways to donate, or by volunteering or doing their own fundraising.
Find a domain
2. Reach new audiences on social media
Social media is a great way of growing your audience and bringing in new supporters, so making sure your charity has an interesting presence on Facebook, Twitter and other social networks could pay dividends. Tiggywinkles Wildlife Hospital is a great example of a smaller charity doing well at engaging audiences on its Facebook page. This post about a young deer, for example, received over 800 reactions, 45 comments and 87 shares, meaning that it will have been seen by far more people than just those who already like the page.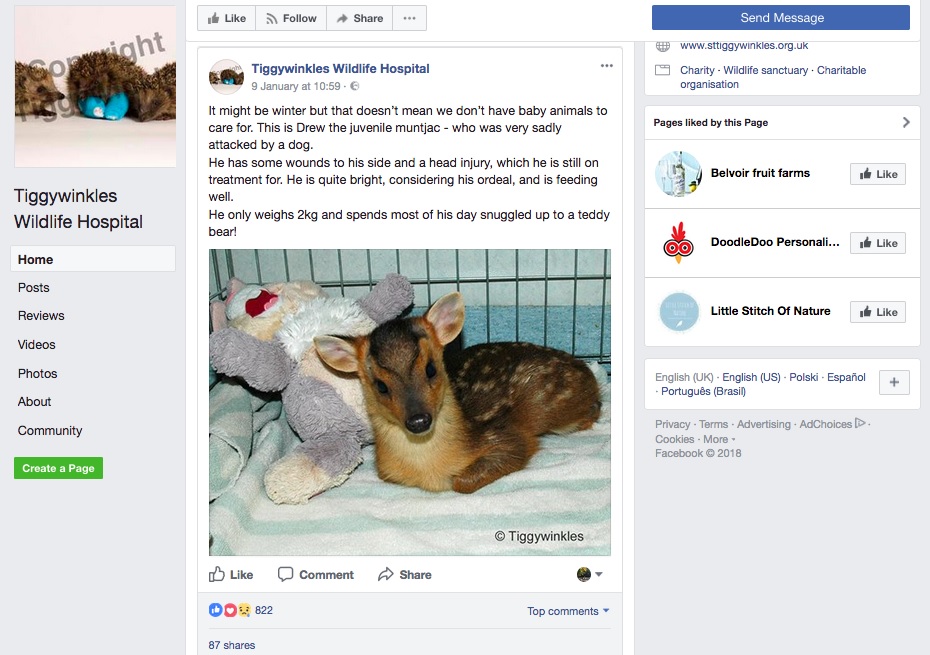 Of course, not all charities have such adorable beneficiaries, but that doesn't mean social media can't still be a powerful way of reaching new supporters. Organised social media campaigns are another fantastic way of raising awareness of your cause via social media, and can be phenomenally successful at boosting donations – particularly when they go viral, as was the case with the ALS 'ice bucket challenge' in 2014.
3. Add a Donate button to your Facebook page
As you can see in the example below from Bath-based hospice Dorothy House, you can add 'Donate' and 'Create fundraiser' buttons onto your Facebook page to take full advantage of your social media presence for bringing in vital funds.

This feature is only available to pages listed in the 'Non-profit organisation' category, so you might need to edit your page category if this isn't where you're already listed.
4. Tell your stories on YouTube
Another way of raising awareness – and therefore funds – is to harness the popularity of video content by telling your stories on YouTube. It takes less effort for someone to watch a video than it does for them to read a story, so video can be a compelling way of getting your message across. Videos can be simple and created on a smartphone, so you don't have to have a big budget.
Video content is a particularly effective way for your audiences to hear directly from the people you've helped – they can talk directly to camera in an interview, for example, or you can show your charity at work rather than just writing about it. Video clips and music can be a powerful way of engaging your audience on an emotional level, as well as bringing your work to life. Here's a nice example from Redwings Horse Sanctuary, telling the story of a horse who's looking for a new home (take a look at their other videos for more inspiration).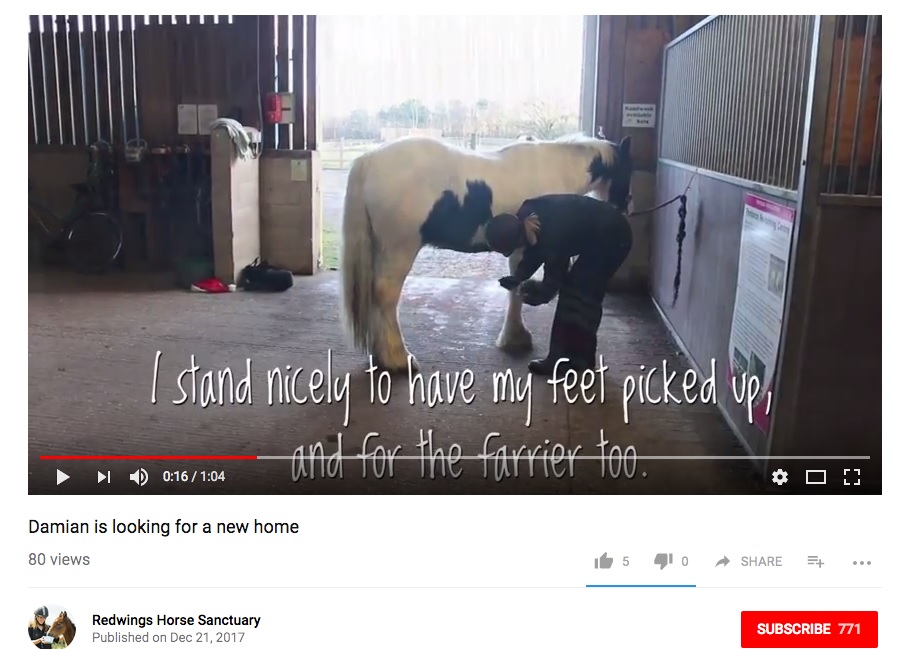 5. Ask for support from celebrities
Virtually every celebrity has a massive social media following these days, and finding a way to collaborate with them is another powerful way to boost donations. You could do this by approaching their agents directly; many will be grateful for the positive PR that comes from supporting a worthy cause. For example, you could ask them to donate an item for a charity auction that could take place online to ensure it reaches the biggest possible audience; they could tell their social media fans about it to encourage bids.
Alternatively, you could simply try mentioning a few celebrities on social media, asking them to retweet your campaign or donation page to their followers. Try to do some research and pick celebrities who you think are most likely to want to support your charity for personal reasons; for example, Carol Vorderman tweets a lot about the Cleft Lip & Palate Association, of which she is a Patron, because her brother was born with a cleft lip.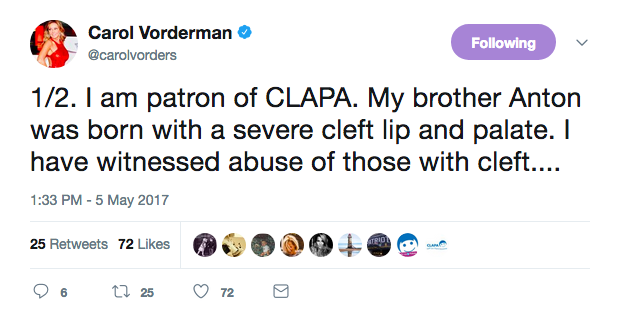 6. Sell products online
We're all familiar with the concept of charity shops, but you don't need to have a bricks-and-mortar premises to raise money in this way. Many charities, big and small, sell products online, with either part of or all the proceeds going towards their work. The RSPB is an example of a bigger charity with an online shop, while the charity Cats Protection has both an online shop and high street charity shops.
Adding an e-commerce function to your website is easily achievable and gives you the benefit of having a charity shop with a potentially national or even international audience, not just a local one.
These are just a handful of the potential ways in which you could harness the power of the web to bring in the funds your charity needs to maintain your vital work. Start your journey if you're not yet reaping the benefits of being online.