Content marketing is a great way for small businesses to build out their online presence, and appeal to their target audience.
It can also be a cost-effective form of marketing online, with the main investment in time and resources, as opposed to other forms of online and offline marketing.
Put simply, content marketing is about creating content which appeals to your audience and raises awareness of your product or service.
It may aim to drive traffic to your website, to improve search rankings, increase sales, or simply build brand awareness. It may take the form of a blog, an email newsletter, videos, infographics and other visual assets, photographs, the list goes on.
Here's a useful definition from the Content Marketing Institute:
"Content marketing is a strategic marketing approach focused on creating and distributing valuable, relevant, and consistent content to attract and retain a clearly defined audience — and, ultimately, to drive profitable customer action."
In today's online world, content is vitally important to build traffic to your website. At its most basic, you need content to describe your business and products and to give something for Google to crawl and index on your site.
Done well, content can give your website an edge over competitors, helping it to rank in Google for target keywords, building a loyal audience through useful and entertaining content, or by educating your visitors about your products and persuading them to make a purchase.
It should be noted that it's not about selling directly, it's bringing your target audience to your content and helping (or just entertaining) them. In this way you can raise awareness and educate your visitors without deterring them with the hard sell.
Here are some tips to plan out a content marketing strategy and to decide on the kind of content that will work for your business. For more detail, head over to our step-by-step guide to planning a content marketing strategy here.
Define your target audience and plan content for them
It's about bringing your target audience to your website or other online channels, not through advertising or sales marketing, but through content which appeals to them.
The starting point is to identify that target audience and there are a number of ways to do this:
What problems does your product solve? Who does it appeal to?
Answering these questions will give you a greater idea of your target audience and should generate some content ideas along the way. For example, searching around some of the things your product addresses can give you an idea of where your audience spends its time online.
What does your data tell you?
You may already have plenty of audience data from various sources. For example, Google Analytics can provide details on your visitor demographics, and useful information like location which can help to inform your content planning.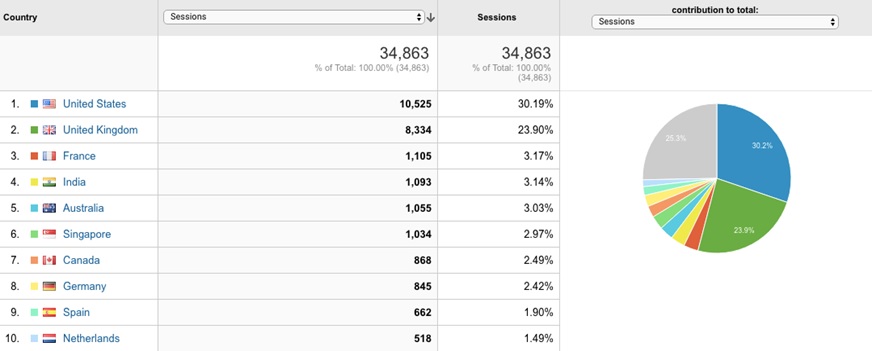 Find out what resonates with them
To an extent, identifying an audience is about trial and error. You can find out a lot through research, but it's only by creating content and identifying what works that can really answer the question.
What content are your competitors creating?
This can provide some useful ideas. For example, you can use a tool like Buzzsumo to see which content attracts shares on social media, or Majestic SEO to see which content attracts backlinks from other sites.
See what they're doing well and how you can replicate this for your business, and how you can do better than them.
Map content to your SEO goals
A big part of a content marketing strategy is to use the content you create to improve your search visibility.
SEO and content should be working together as each discipline helps the other to achieve its aims.
For example, a piece of content can help your website rank for a target term closely related to your products, bringing in more potential buyers. Meanwhile, good SEO can help you to find ideas for content and ensure that the content you create reaches an audience.
Keyword research is a big part of this as it allows you to identify search terms related to your content and the problems it addresses.
Your content needs to match the search terms that people are using and also has to answer these search queries effectively. Keyword research helps you to find out which terms are popular and to match the language you use in content to the way people search.
For example, Answer the Public is a tool that will take a search term and return results around that term, using data from search queries. So, if you sell pest control products, then a search like this will tell you the kinds of questions that people are asking on search engines.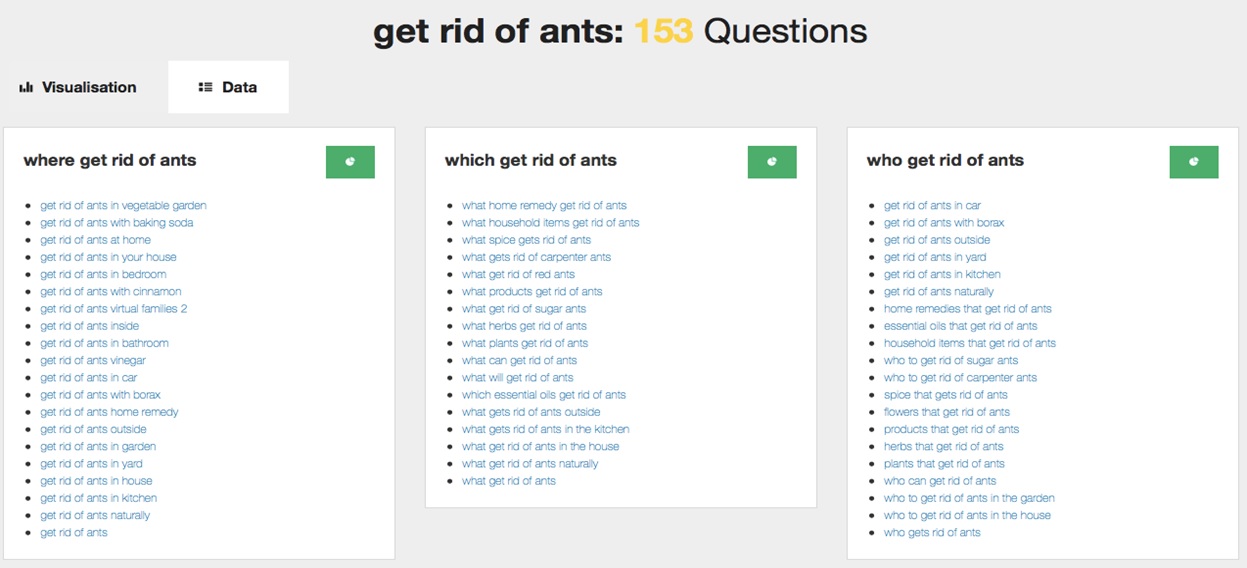 Content can also help your site to build links, something which is key to improving search. To do this you can target key sites with useful or interesting content which will prompt them to link back to you.
Set achievable content goals
You need to think about what you want to achieve with content marketing. Is it purely about brand awareness, or are you looking to create leads and sales through content, directly or indirectly?
Set a series of realistic goals and use them to shape your content strategy. This could be:
 Improving visibility for key terms on search engines.
Increased website traffic.
Driving leads and sales from content.
Building links back to your site.
Raising brand awareness through coverage on content on third party sites.
Increasing 'micro-conversions' – newsletter sign ups, downloads of free content etc.
What kind of content suits your brand?
The kind of content you go for may depend on your brand and product. For some businesses it may be relatively easy.
There's a sweet spot between what the brand stands for, and what your target audience is interested in.

Source: Thinkwithgoogle
For example, if your product or service solves practical problems for customers, then you can talk about these issues. They match the brand and products and have an interest for the audience.
For example, eSpares produces spare parts for home and kitchen appliances. Its content strategy is based around providing practical advice to address problems with washing machines, fridges and so on.
It has created an advice centre with content on fixing and diagnosing issues with appliances, as well as a series of video walkthroughs posted on YouTube.
This content helps users directly with the issues they have, and also allows eSpares to promote its own products without selling too directly. The content appeals directly to their target audience, and helps them to improve their visibility on the search engines.
It may be harder for other products or business types, but there is a content angle for every business, even 'boring' brands.
Some brands choose to be wacky and entertain, which helps raise awareness of the brand. Arena Flowers in a great example, with a very funny Twitter account: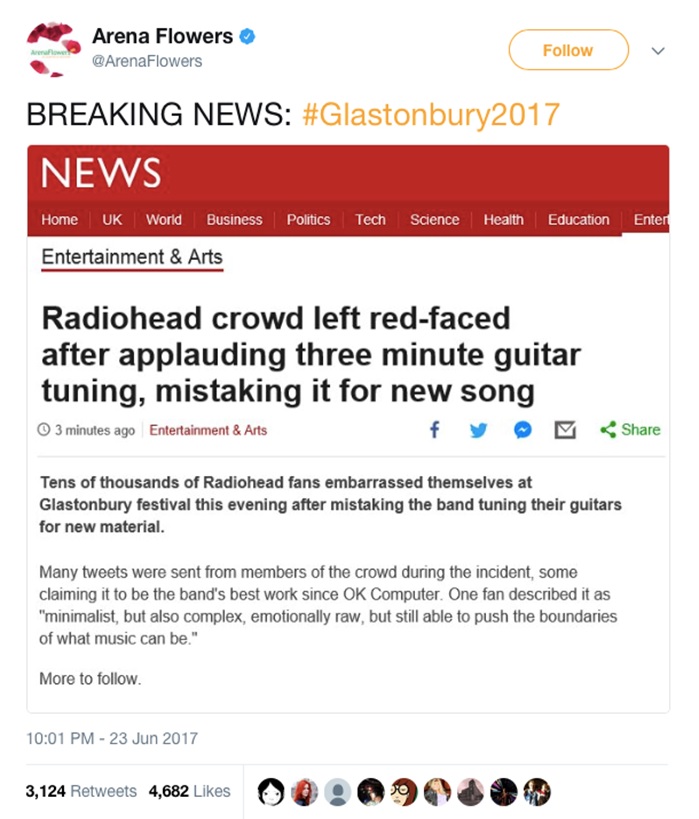 Think about the content formats that will work for you
Creating a blog is often a good idea, but all content marketing doesn't always need to revolve around blog posts.
Video or visual content may work better for your business, so think about what you can do here. One famous example is from Blendtec, which had the gloriously simple idea of promoting its food blenders by using them to blend various crazy items, from golf balls to iPhones.
It was entertaining, but also conveyed the message that its blenders were powerful and could handle almost anything.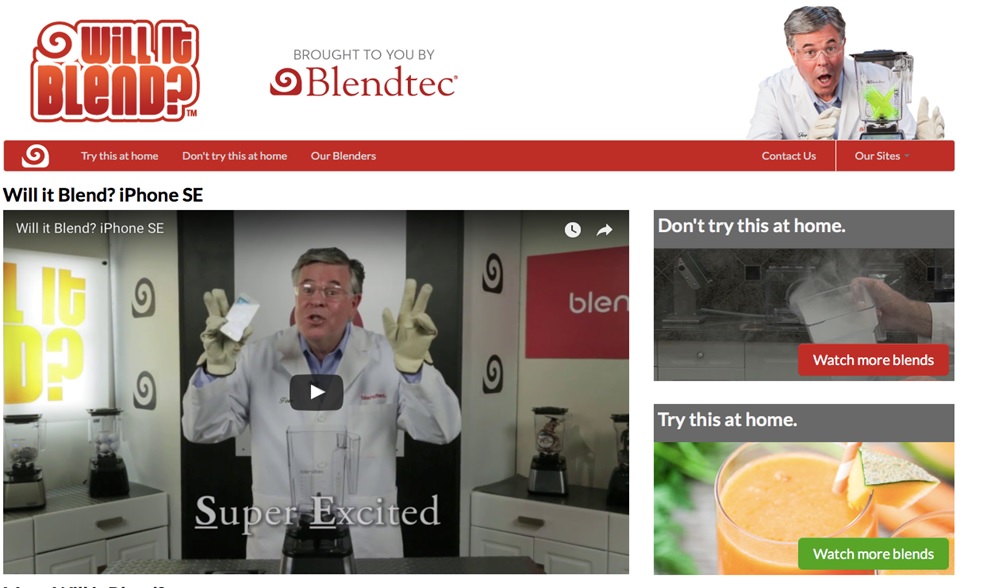 Some suggested content formats to consider:
How-to guides
Quizzes
Infographics
Video
Photography
White papers / downloadable guides.
Case studies
Social media updates / posts
Blog posts
Blogging is likely to be a big part of most brands' content strategies, but it shouldn't be done just as a numbers game.
There's little point in covering news related stories, unless you have a unique angle, as there's just so much competition out there. Instead, look for content that can remain relevant for a period of time and help you over the longer term.
This 'evergreen' content can drive traffic to your site months and even years after publishing. Think practical and useful content, such as that produced by eSpares.
Don't expect overnight results
Content takes time so you need to be patient. Even if you implement a great content strategy from the start, then it will take time for your content to find an audience and help to improve your business results.
This can be a problem with some businesses. They create a blog, write a few articles and then conclude that it doesn't work after a while, when the reality is that they haven't done it properly.
The best approach is to plan your content strategy, put it into practice and give it time to work. Of course, you'll need to review and perhaps change your approach over time, but don't expect instant results.
Think about distribution
There's lots of competition out there, and helping your audience find the content isn't easy. You need to think about how you will promote your content once you've created it.
There are a few possible options:
Search: We've covered this already, but targeting key search terms with content will help to bring visitors in.
Targeting key publications online: This may be industry sites related to your product, popular bloggers in your niche, or local or national news sites. If you can create content that they may reference, publish or link to, this helps to raise awareness.
Social media: You can use your social channels to promote your content to a wider audience. Or you can create content on social tailored to those channels.
Identify online communities that fit with your brand: There are plenty of communities out there, from popular sites like reddit and Quora to more niche versions. If your customers are there, it may be worth the effort to get involved.
Measure and adapt
The content strategy you started with may be working well and beginning to bear fruit, but it's important to measure and review content performance against the goals you have set.
Be prepared to adapt as you go along. Not all content will work as planned, and some pieces of content may produce results beyond your expectations. You can learn a lot from this.
Also, content will work in different ways. One piece of content may bring in lots of traffic, while another with lower traffic may produce more tangible results in terms of sales or leads. Don't just focus on one metric, but look at the different results content produces.
In summary
Content marketing takes time and effort. It can be cost-effective, but you have to be prepared to put the time in and wait patiently for results.
Content is an indirect way of improving your brand's online presence. It's not straight-forward, but done well, it can be one of the most effective ways to improve SEO, and drive traffic, and ultimately sales, to your website.