Tagging, mentioning, @ing… call it what you will, interacting with other people by including them in your posts is fundamental to the way social media works. But what are the advantages of doing this on your business accounts, and how do you do it?
In this article, I'm going to look at how to tag people on each of the major social media platforms, what happens when you do, and what to do if your business is tagged. By the end of this post, you'll know everything you need to about how tagging works and how to make the most of it for your business's social media presence.
Why tag people on social media?
Let's start with the basics: why bother tagging people? A common mistake brands make on social media is using these platforms as a one-way street, purely to broadcast information. Above all, social media is about being sociable, and getting the most out of it requires a significant degree of interaction with other accounts – whether that's other brands, customers or influencers. Tagging is a powerful tool for facilitating this interaction, and it can help boost your social media presence in a number of important ways:
Increase engagement – when you tag someone, the chances are that they'll re-share your post to their own followers and friends. This has the potential to widen the reach of your post significantly, spreading the word about your brand.
Strengthen partnerships – tagging people is an effective way to build relationships online, particularly with influencers or with other brands that complement yours, as you help them gain more exposure as well as benefiting from extra exposure when they tag you.
Acknowledge contributions – if someone's played a key role in a piece of work or a project, or contributed something to your business in some other way, tagging them on social media is both polite and a great way to acknowledge their work.
Customer service – social media plays a vital role in customer service these days, and customers will expect to be able to contact you by tagging you on social media. Understanding how to tag them is crucial so that they don't miss your replies.
If any more proof were needed, there are some interesting statistics floating around that demonstrate the power of tagging on social media. For example, according to AdWeek, Instagram posts that tag another user result in a 56% higher rate of engagement.
How to tag someone on social media
So, having established all the great benefits of tagging people on social media, how exactly do you go about it? Each platform works slightly differently, of course, but the keypad symbol you're looking for with all of them is the @ key. Even within each platform, there's often more than one way of tagging someone, and the effect of doing so can be slightly different from one platform to the next, so let's look at each of them in turn.
Twitter
To tag someone on Twitter – known as a 'Mention' – type the @ key and a list of usernames that you follow will come up. Start typing the username you're looking for if you don't immediately see it in the list, and keep typing until you spot the one you're after. If you can't remember what their username is, scroll down the list of usernames and you'll see the option to perform a search. You don't have to be following someone to tag them.
On Twitter, it's important to understand that the position of the tag in your post changes its audience. If you start your tweet with their username, it will tweet directly to them and it will only appear in the feeds of the person tagged, and those of anyone who follows both you and the person tagged. If you include the tag after the start of the post, everyone who follows you will be able to see it.
A side note here: if you have a public account, anyone who clicks on your profile and looks at your 'tweets and replies' will still be able to see when you mention someone, regardless of where in the post the mention is included. To message someone privately, so that only you and they can see it, you'll need to Direct Message them.
You can also tag someone in an image you share on Twitter. Simply add an image to your tweet and you'll see a blue link under it that says "Who's in this photo?" Click this and you'll be able to tag people in the same way as Mentioning them. You can tag up to ten accounts, though some accounts may have disabled this feature so that they can't be tagged in photos.
Facebook
In your Facebook posts or comments, you can tag people you're friends with as well as public pages and groups. To create a tag, simply type the @ key and start typing their name until you see the friend, page or group you want to tag. You can press the backspace key once to delete their surname if you only want to include their first name. Depending on their privacy settings, your post may then appear on their feed and profile and be visible to their friends.
You can also tag people in Facebook photos; you'll need to be friends with them unless it's a public page. Facebook's facial recognition technology may even automatically recognise who's in the photo and ask you if you want to tag the person or people in it.
Instagram
You have several options for tagging other accounts on Instagram. You can tag them in the caption by using the @ symbol in front of their Instagram username. You can tag them in your Instagram Stories either by typing @ in the text field or by using the '@mention' sticker.
You can also click on 'Tag People' when you're uploading a post to your main grid and you will be able to click on a specific place in the photograph and type in their username here. This can be helpful if you're uploading photographs of people and want to tag individuals to show who each person is. It's also useful if you're tagging brands; for instance, in an interior design image, individual brands can be tagged corresponding to the products in the image to show where they can be purchased.
Snapchat
Tag people in your Snapchat Stories by using the @ symbol and it will create a swipe up link with details of that person's account, such as their name, username and Bitmoji, as well as an 'Add' button to make it easy to follow them.
LinkedIn
Similarly to other social networks, use the @ symbol when you're writing your LinkedIn post and an alphabetical list of your connections will pop up. Start typing the name of the person you want to tag until you see their account, then click on it and it will put their name into your post with a clickable hyperlink to their profile. As with Facebook, you can press the backspace key once to delete their surname if you only want to mention their first name. Connections of those tagged will be able to see your post as well as your own connections.
What happens when you tag someone on social media?
Tagging someone's account on social media does two things. Firstly, it notifies the person that you've tagged them (unless they've disabled notifications). Secondly, it creates a hyperlink to their profile in your post – so your followers will be able to click on the link and see their profile page. Depending on the social network, they may also be notified when someone comments on a post they're tagged in, and on Twitter they'll automatically be included in replies to posts they're mentioned in.
What to do if your business is tagged on social media
There's little point having a social media presence for your business if you don't respond when people tag you, so keep your eyes peeled for incoming notifications and make sure you make the time to respond to each and every one – even if it's just a simple "thank you" for a kind comment or piece of useful feedback.
You can monitor what people are saying about you online, even when you haven't been tagged, by following the advice in this post on how to manage your reputation on social media, which also includes some more tips for responding to comments or posts you've been tagged in.
You may find that you're tagged in obviously 'spammy' posts from time to time; you'll usually be able to deduce straightaway that they're not legitimate, but if you're in any doubt, take a look at the poster's profile – such posts are usually from fake accounts that have few or no followers and posts. In most cases you won't need to respond to this type of tagging. 
Finally, and without wishing to end on a negative note, there's always the possibility that you'll be tagged in something less than positive, as social media is a quick and easy way for people to share reviews of your business – both good and bad. Have a read of this post on how to respond to a bad review for some pointers on how to react to these sorts of posts, and don't let this possibility put you off harnessing the power of social media!
For lots more advice on how to use social networking platforms to support your business online, take a look at some of these other social media posts.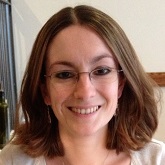 Rachel Ramsay is a freelance copywriter with a background in digital marketing. She's written copy for clients ranging from the United Nations World Food Programme to The North Face, and particularly enjoys working with lifestyle and travel brands. In her spare time, she volunteers for Guide Dogs and flies light aircraft and helicopters.
Read full profile