No doubt you've heard about fake reviews, it's been a big topic over the last couple of months with reports that they're openly available to purchase online, and even that on some Amazon products fake reviews make up at least half of all the reviews.
We've spoken before about the benefits of online reviews, from appearing more trustworthy online to improving search rankings. As more and more businesses become aware of the value of online reviews there has been a rise in immoral activity and people trying to play the system.
Ranging anywhere from offering customers refunds in exchange for good reviews, to completely fictional feedback posted across multiple online channels, like Trustpilot, Amazon and Google, it can be difficult to be sure you're reading a review left honestly by a real person.
While most fake reviews are positive, it is possible to 'buy' negative reviews which can be used on competitor products and sites, as in the 2013 Samsung and HTC scandal. It's been found that most fake reviews are initiated on social media groups, particularly Facebook, and even through adverts on popular online marketplaces like eBay. 
Unfortunately, this will have an impact on businesses who have spent time and effort into collecting authentic reviews from their customers. With such a high news profile consumers everywhere are now conscious that the review they're reading might not be real, meaning that naturally they'll be looking at yours with the same reservations, even though they are legitimate.  
Not only that, but other businesses using fake reviews can have a negative impact on your SEO rankings in Google, as reviews are estimated to contribute to 10% of ranking factors on the search engine. The same applies to major review websites like Tripadvisor, as the number of reviews, date, and level of favourability have the power to push listings up search results on the website. Businesses with a sudden influx of new and positive reviews can find themselves working their way up search results with higher sales, even if those reviews are fake.
What can SMEs do in response to the negative effects of online reviews?
The first thing to do is not panic, consumers are actually pretty good at recognising fake reviews; almost 80% of consumers say they've spotted one. There are efforts being made to clamp down on fake reviews too, Amazon is trying to take a stand, Yelp adds "consumer alerts" to business profiles that are violating review guidelines, and online tools and plugins are starting to appear to help us spot fake reviews, like Fakespot. 
Although there's not a lot you can do to stop fake reviews altogether, you can review and tweak how you collect, publish, and promote your authentic reviews to make it clearer to online consumers that they're legitimate and can be trusted. Here are some ways you could do this:
Ask for more details
One of the tell-tale signs of fake reviews is lack of detail and description around the actual product or service. It's not uncommon for there to be a focus on more situational aspects, for example speaking more of a trip on a hotel reviews site rather than the actual hotel room and facilities. Fake reviews tend to lean heavily towards one emotion, overexaggerating positive or negative comments.
Keeping this in mind, the way you ask for customer feedback could help in proving your reviews to be authentic at first glance. For example, you could look to ask customers to answer a series of questions on a feedback form rather than presenting one generic textbox to complete. It's good practice to try and get customers to write some feedback for the product or service compared to simply adding another star rating or boosting the overall rating.   
If you don't have the option to do this you could think about the style of language you use when asking for reviews, could you encourage your customers to provide more detail on how the product performed, what they liked, and what they thought could be improved?
Keep collecting authentic reviews
Don't believe that everyone will think your reviews are fake and therefore you should stop encouraging feedback from your customers. Businesses who are purchasing fake reviews are eventually going to be exposed and there's a hopeful possibility that fake reviews will be highlighted or removed. When this all happens your ever-expanding collection of authentic reviews will start to pay off.
Despite the heightened awareness of fake feedback, online reviews still play a big part in the buying decision process and it's not expected to change, so collecting authentic reviews is definitely still worth your time.
You could also ask customers to input some details personal to their purchase or relationship to your business, and by letting people know either on your website or social media that you use this method you can reassure them that you are collecting authentic reviews. This example from New Look shows how they gate their feedback form: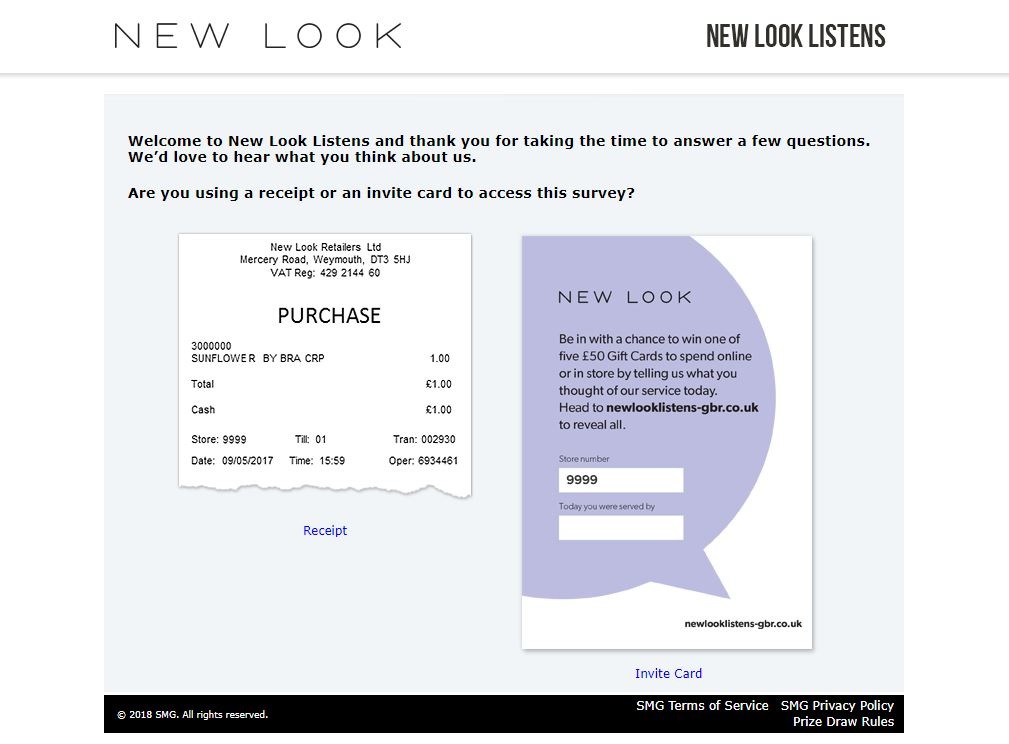 Be clear on how you collect reviews
There's lots of honest tactics that can be used to encourage customers to leave a review after they have purchased a product or used a service. Discounts on future purchases is a common one we've probably all experienced in follow-up emails or vouchers slipped into shopping bags or on receipts.
However, there's a fine line between encouraging reviews and bribery, businesses can ask for feedback but they must offer everyone the promised reward, not just those who leave good feedback. Although this takes a slightly different angle of fake reviews it's still a form of influencing what reviews are published and how they are worded.
If you're offering your customers incentives to post reviews, it's worth being as clear as you can on how they get their reward and what they need to do. Especially if you publish details of the incentive on more public platforms, like your website and social media, as well as within email campaigns, leaflets, etc. Making this language clear on promotional banners and copy will reassure customers that you're not offering rewards in return for only positive reviews.
Publish all your reviews
Fake reviews are normally weighted heavily to one emotion, in most cases positive. Making sure you publish all your reviews, even the more negative ones will show people your reviews are written by real people. If all your reviews are positive don't start providing bad service to get bad reviews! Most of us don't naturally write in the style in which fake reviews are constructed, so the natural variety of emotive and descriptive language will help instil confidence.
Make sure you take some time to respond to your reviews, sharing your connection with the customer if possible. For example, photographers are often able to mention a shared joke from the shoot, or a detail about the day that confirms the authentically of the working relationship. This will help reassure potential customers that the review is the real deal.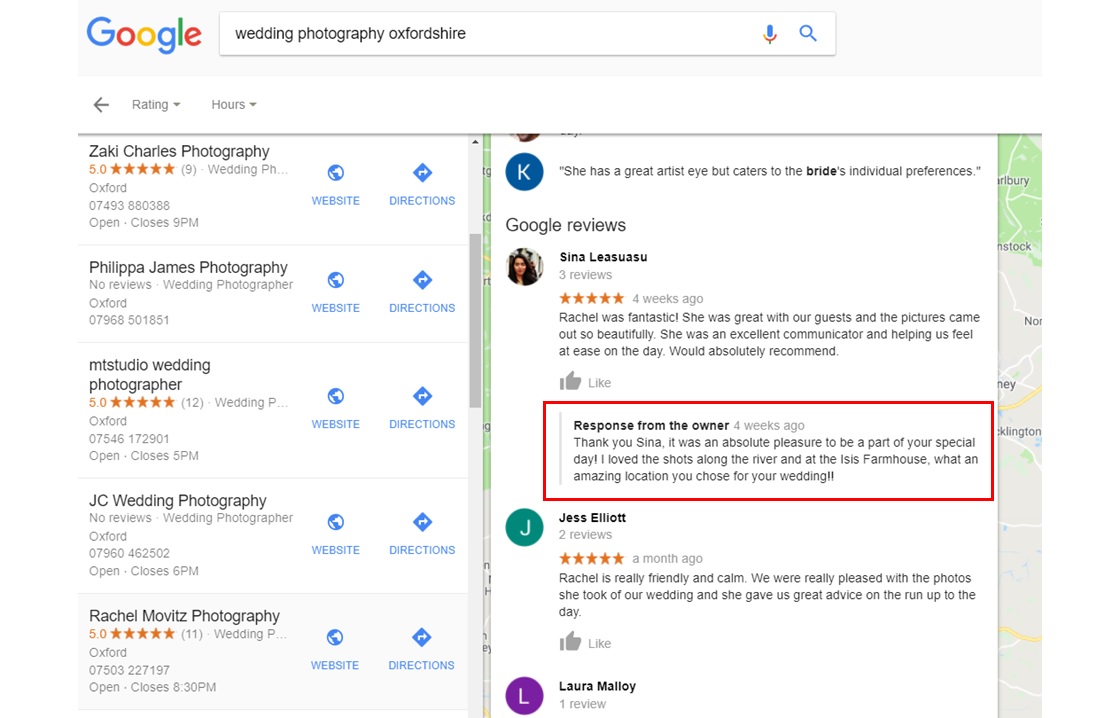 Not only this but responding to your reviews, particularly any negative ones, will help build consumer relationships and showcase great customer service. Bad reviews are nothing to be scared of, they can be great for business; 95% of consumers don't trust reviews as much if they see a lack of bad scores. 
Research review policies of third-party sites
Third party sites whose business models rely heavily on reviews, think TripAdvisor or Trivago, can be a powerful way for smaller businesses to gain exposure due to the sheer volumes of traffic that these types of site receive each day.
It is in fact these platforms that have perhaps been scrutinised the most when it comes to fake reviews, so if your business is listed on a third-party review/booking site it's a good idea to check their policies and keep an eye out for any updates or news on how they're tackling fake submissions.
For example, TripAdvisor state that "reviews submitted in an attempt to blackmail a listing will not be published", and there's also guidelines available on how to report reviews that you believe to be fake or biased.
Although the rise and exposure of fake reviews has us all wary, by following these tips you'll go a long way into reassuring your potential customers that you are collecting and showcasing real, legitimate reviews. Online reviews continue to be a big influence in all purchasing decisions so continue to collect them. If you'd like some new ideas on how you can collect, respond to, and showcase reviews check out our ultimate guide here.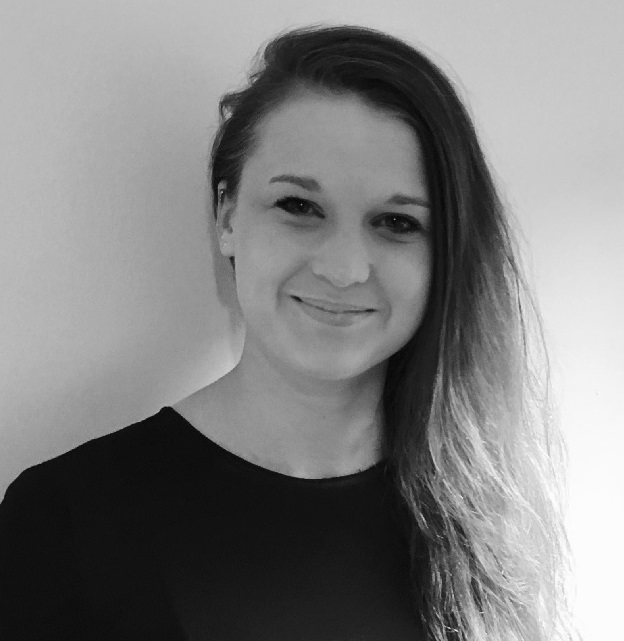 Zoe works as a Content Marketing Executive at the UK Domain. Previously working in advertising and the sporting industry, Zoe has over four years experience in marketing.
Read full profile