We're living in a world in which we can order groceries from the sofa, rearrange childcare, purchase cute gifts for new nephews, and work with clients without leaving the house, visiting a shop or picking up the phone.
But although the internet rewards us with convenience and quick transactions, human contact is being diminished.
As businesses, we need to avoid turning into faceless entities and instead find strategies that are going to drive engagement and connect with audiences. One of the best ways to achieve this is through brand storytelling.
Although brand storytelling isn't a new concept, it's sometimes overlooked as a strategy by smaller companies. In today's post we're going to look at the following, with the help of a few examples:
1. What brand storytelling is
2. What makes a good story
3. How you can approach brand storytelling
4. The value of brand storytelling
What is brand storytelling?
Brand storytelling is the practice of sharing the story behind your brand. More than just a narrative, it should be used to explain the existence of your brand, how it drives your values, position and ethos, and it should be echoed across all communications.
In essence, it's a way of sharing your passion and building a physical culture that can be explored remotely online.
What makes a good story?
When we think of our favourite stories, they all contain similar elements that contribute to their success. These commonly include themes such as love conquering, triumph over evil and success in the face of adversity. Stories need to be told in a believable, genuine and heartfelt way.
This ensures that even if the reader can't directly relate to the story, they can still empathise with the story and characters involved. Ultimately, a good story should be able to stir an emotion and connect the author with the reader, and the same applies with brand storytelling.
Approaches to brand storytelling
The story behind the brand: The story behind a brand's existence is probably the most common approach to brand storytelling.
It is a chance for brands to outline motives, values and on-going commitments, told in a way that allows the reader to relate to these core principles.


Ella's Kitchen is great example of this. The brand was set up by a father who was keen to provide his baby with nutritional food. The story behind the brand is so compelling that it's even incorporated into the brand's name.
Ella's Kitchen uses its story to connect with parents who share the same values and concerns.
Company updates: Providing regular updates tells an on-going story about a company.
It creates transparency and helps build a connection that people can connect with and relate to. Company updates should be personal, genuine and fun. One of the best examples of this is from the marketing agency, Jack Morton.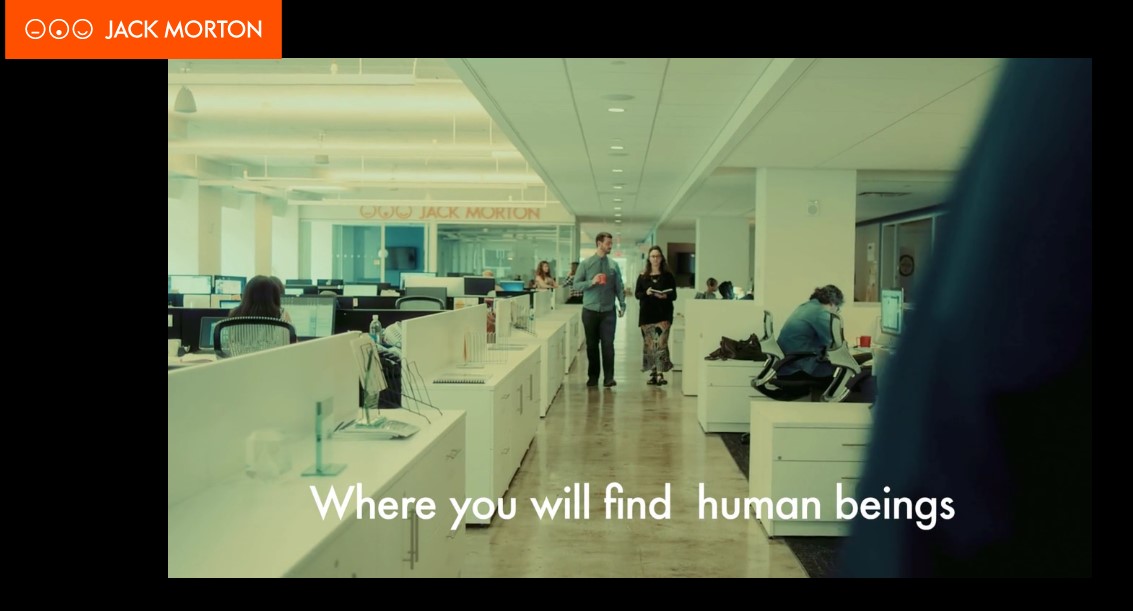 The agency tells its story through a short film that describes the company's culture in an entertaining, humorous, truthful and human way. The film is successful at connecting audiences with the organisation.
The personal quest:  This is the classic story of triumph over adversity, and many well-known entrepreneurs are eager to relay their experiences.
Apple founders Steve Jobs and Steve Wozniak both dropped out of college and began developing computer devices from Jobs' parents' garage. For years they struggled to secure funding, but we all know how it turned out in the end.
What is it about these stories that help define a brand, and what is the true value of doing so?
The value of brand storytelling
Creates a lasting impression
When brands convey their story, it makes them more memorable. When I sat down to write this article, I could instantly recall a number of companies – big and small – made memorable by the stories they told.
Developing a story gives a company an identity and another level of complexity. Forbes Magazine argues that consumers live in an era where everything has to experienced, including brands. It goes on to say that by telling stories, companies can become ten times more memorable, because a story involves the audience rather than expecting them to remain passive.
Connects with audiences
A story like that of Ella's Kitchen, which conveys its motives and on-going commitments, has the ability to resonate with the audience. As a first-time mum faced with the prospect of weaning a baby onto solids, I was very conscious of finding organic, healthy food. The story of Ella's Kitchen instantly resonated with me.
The story is so powerful because the audience wants the reassurance that the food has been created by parents who share the same concerns. Stories that resonate will motivate people to buy from your brand.
Makes brands more personal
Because a good story has the ability to connect with audiences, it invites consumers to connect on a more personal level.
If consumers share the beliefs and motives behind a story, people are much more likely to connect with your brand. The benefits are that audiences develop a sense of brand loyalty because they support your cause.
This approach has been extremely successful for many smaller businesses and sole traders that I know of. Jacks & Stripes do a good job of describing how their company was born out of a desire for self-sufficiency. They take locally sourced pallets and upcycle them to create hand-painted, bespoke artwork.
When I set up Yabber Marketing, I didn't want to simply include my CV on my site. Yawn. Instead, my experience is woven into a more complex story called My Journey to Yabber, which explains how I'd always wanted to work for myself and how the jobs I landed allowed me to get there.
Provides authenticity
Stories are born from personal accounts and influences, meaning that no two stories will ever be the same. Telling your story is therefore going to help to differentiate you from your competitors.
Allow your personal experiences to shape your company and provide that personal touch.
Encourages audiences to take an interest
A gripping story will have audiences hooked. Many companies take the approach of sending company updates.
These don't necessarily have to be descriptive accounts of office antics; they could simply be a weekly round-up of what inspires your staff or describing the challenges they face with particular projects.
However you choose to do it, make sure that updates are consistent and sent around the same time each week. Once people are drawn into the narrative being built, they will expect and want to see more.
Final thoughts
Consumers today are savvy and conscientious. They care about where and who they buy from, and brand storytelling is a great opportunity to connect with audiences and influence their purchasing decision.
There are many different approaches to storytelling. Whichever approach you take, remember that stories are your chance to define yourself and your brand.
With an ability to connect with audiences, stimulate emotion and become more memorable, storytelling is becoming an essential part of business strategies – and it's an approach that can be adopted by companies large and small.
Remember that brand storytelling is not just about painting a picture, but more about getting your audience to support your motives and values.
So, figure out what story you want to tell and make sure that it is reflected in your approach and communications. Make a blog, tell your story and show the world who you are.