Businesses tend to spend a lot of money and time acquiring new customers, which means that the important job of keeping existing customers happy is neglected.
Happy customers are more likely to remain loyal to your products, make repeat purchases, and spread the word with their friends and families.
There are several ways to improve customer retention rates, but I'm going to look at the way that customer service can impact retention, and by extension help to attract new customers.
Why is retention important?
There are many stats which underline the importance of retention. For example, according to Marketing Metrics, the likelihood of selling to an existing customer is 60-70%, while the same figure for new customers is 5-20%.
In addition, the majority of many businesses' revenues are likely to come from repeat customers. According to a survey of SMBs, 61% said that more than half of their revenue came from repeat business, while repeat buyers spend 67% more than new customers.
This doesn't mean acquiring new customers should be less of a priority, this is something that will depend on the growth stage of a business, but retention should always be kept in mind.
Moreover, these existing customers, if they're satisfied with your products and services, are a great asset as they can help attract new customers, by telling their friends and family or writing positive reviews for example.
So how can customer service help to improve retention rates?
Customer service is often seen as a means of dealing with customer problems and complaints, and in the worst cases, some companies see it as a series of problems to deal with or minimise.
However, it can be seen as an opportunity to leave a good impression with customers by answering their questions and solving their problems to ensure that they end up being happy with your products or service.
This affects marketing too. Unhappy customers who have experienced poor service will not only become ex-customers, they often tell other people about it. In fact they're more likely to complain after a bad experience.
A Zendesk study found that respondents who had a bad customer service interaction with a company were 50% more likely to share this on social media than those who had good experiences (45% v 30%).
The same survey looked at the effect on propensity to purchase – 42% of customers said they bought more after a good customer service experience, while 52% didn't buy from that company again.
So customer service can work both ways, but how can you use it to improve retention? Here are a few suggestions:
Easy returns processes
A hassle-free returns policy can be great for persuading first-time customers to buy, but it also works for retention. This is because they're more confident making repeat purchases in the knowledge that they can return them easily enough.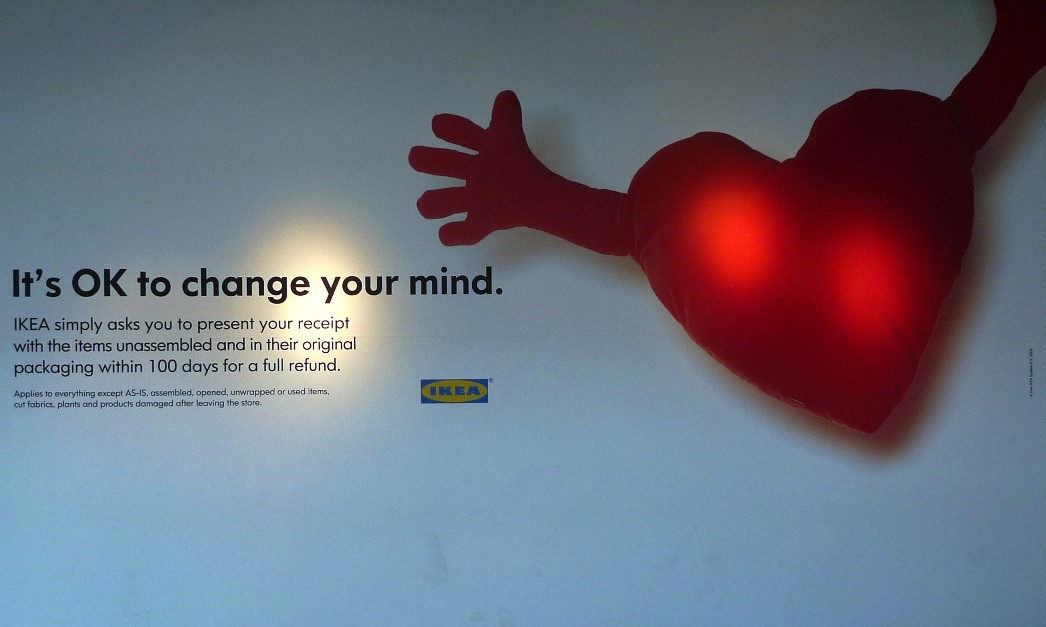 A satisfactory returns experience can also create an impression with the customer so that, even if they end up returning the first time, they'd be happy to buy again.
Returners can also be some of the most valuable customers. Monetate found that the most loyal customers are more likely to return items (and return them quickly) than other customer segments.

This matches what Zappos' Craig Adkins said back in 2010:
"Our best customers have the highest returns rates, but they are also the ones that spend the most money with us and are our most profitable customers."
Of course, there are costs associated with returns, and retailers do need to cover their costs, but making returns as easy as you possibly can is a great way to keep customers happy.
Delivery
Many customer service issues can stem from problems around delivery, and it can have an impact on retention rates.
If you can deliver on time as promised, customers will be confident in ordering again and again. Get it wrong and you have some very frustrated customers, especially at certain times of year, such as Christmas.
For smaller businesses, delivery can be a real challenge as they need to keep costs down but still provide quality and reliability for their customers. This invariably means relying on couriers or the Royal Mail.
It's potentially frustrating as, while businesses can control the product, online experience, and customer service, they have to trust that their choice of courier won't let them down and undo their hard work.
It's also important to set customer expectations around delivery. It can be better to underpromise and over-deliver if possible.
Give employees freedom of action
Many problems with customer service stem from the fact that representatives have very little freedom of action, needing the go-ahead from team leaders and managers to take the steps required to solve customer problems.
Giving employees the responsibility to do what is needed to solve customer issues (within reason of course) means customers are happier, and the job is often more satisfactory, helping you to retain staff.
Zappos is a great example of a company which successfully created a culture of outstanding customer support.
Make it easy for customers to get in touch
Don't make customers hunt around your site for contact details, make it nice and easy for them to find the phone number and any other details they may need.
A good FAQs section should also be provided, as this can provide the answers customers are looking for without them having to call in.
Here's a great example from Babylon Trading: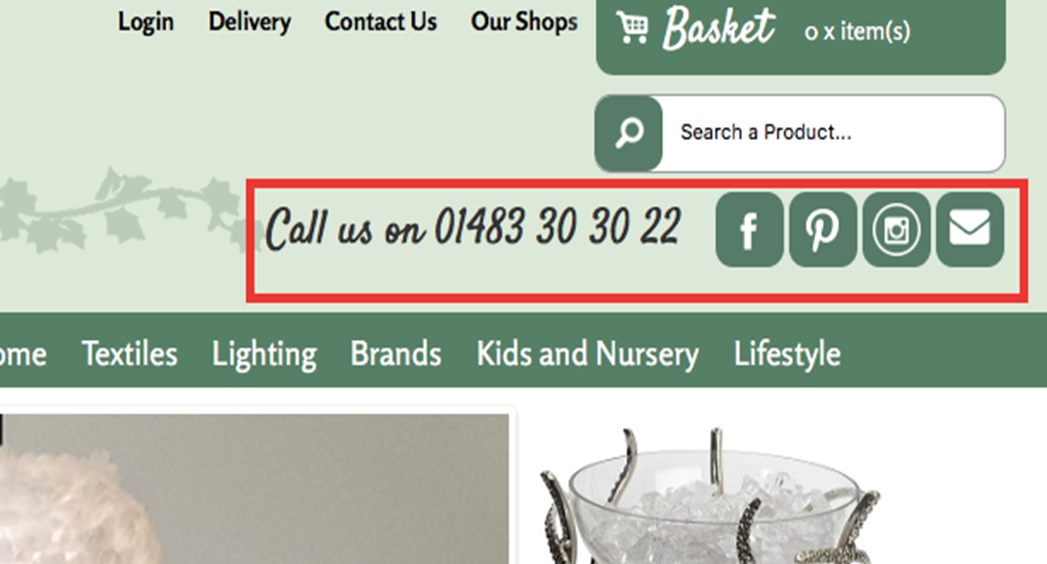 Think about the customer service channels and response times
Offering a contact phone number and email address is a must for most businesses, but you should also think about the other channels you'll provide for customer service, and how many you can reasonably support.
Channels used to contact suppliers of goods or services (by age group)
Don't try to cover every channel if you don't have the resources, as this is likely to lead to customers frustrated at the time it takes to respond.
It's good to set expectations around when customers should expect responses, as customers have different expectations depending on which channel they use.
Use the right customer service metrics
Companies can be guilty of focusing on metrics around handling of call volumes and service levels rather than getting to the heart of the matter – whether customers questions are resolved and they are happy.
Again, this is an area where Zappos has excelled, with its metrics focused on customer satisfaction.
If your customer service is great, use it for marketing
Great customer service can help to attract new customers, as well as retain the ones you already have.
Brands like first direct regularly rank highly in customer satisfaction charts, and use this focus on customer service as a selling point.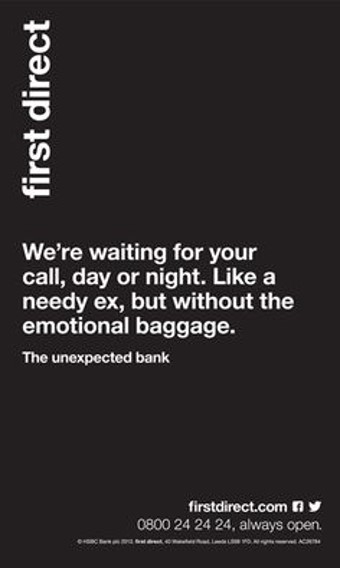 For example, while other banks can be hard to get through to, first direct answers a high percentage of calls within 20 seconds, meaning customers don't have to wait in call queues.
In summary
A focus on providing great customer service can help you to grow your business without needing a large marketing budget, keeping existing customers happy while improving your reputation with potential new customers.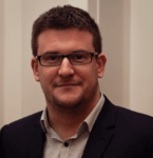 Graham Charlton is Editor in Chief at behavioural marketing company SaleCycle. He has previously worked for Econsultancy and Search Engine Watch, and has written several best practice guides on e-commerce and digital marketing. Follow him on Twitter
Read full profile