As a holiday home, B&B or hotel owner, you know how lovely your property is, but does your website communicate this clearly to potential guests? A well-designed website that helps to sell the holiday experience you offer is essential to bringing in bookings. Let's look at three different types of holiday property business and how they're using their websites to maximise their bookings.
Shieldhall Guest House, Northumberland
When it comes to advertising a holiday property, a picture really does speak a thousand words. Shieldhall Guest Suites in Northumberland has a clean and simple website that makes extensive use of professional photos taken on a sunny day, showing off the property to best effect.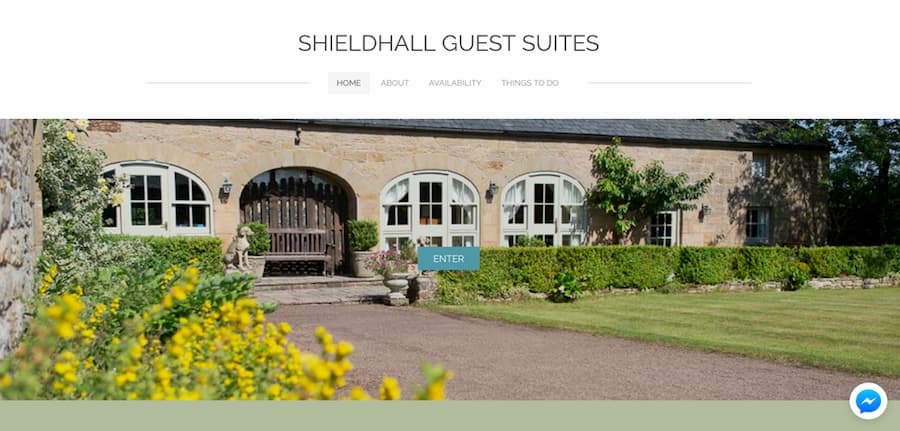 Scrolling down, more sunny photos of the exterior set the scene. Notice the Facebook Messenger logo, which stays in the same position as you scroll down so that you can easily contact the owner with any questions.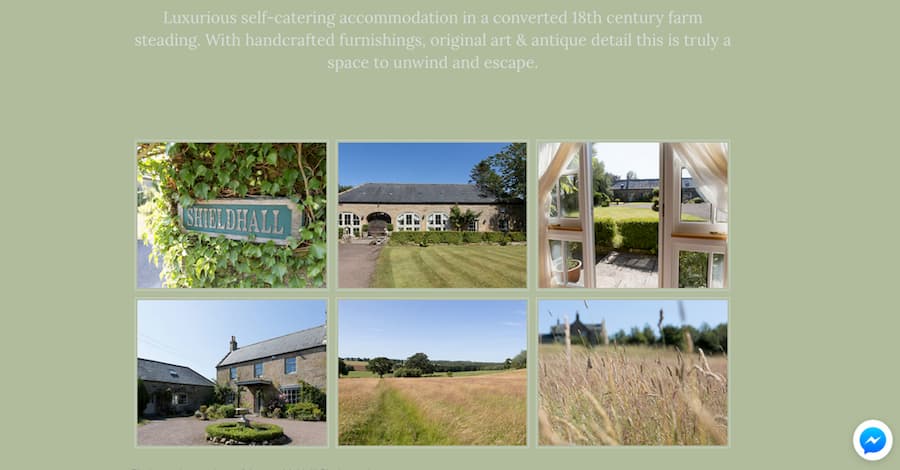 The interior photographs continue on the About page, showing the property to be light and airy, with little details such as the bowl of fruit and freshly laundered bed linen helping guests imagine themselves on holiday there.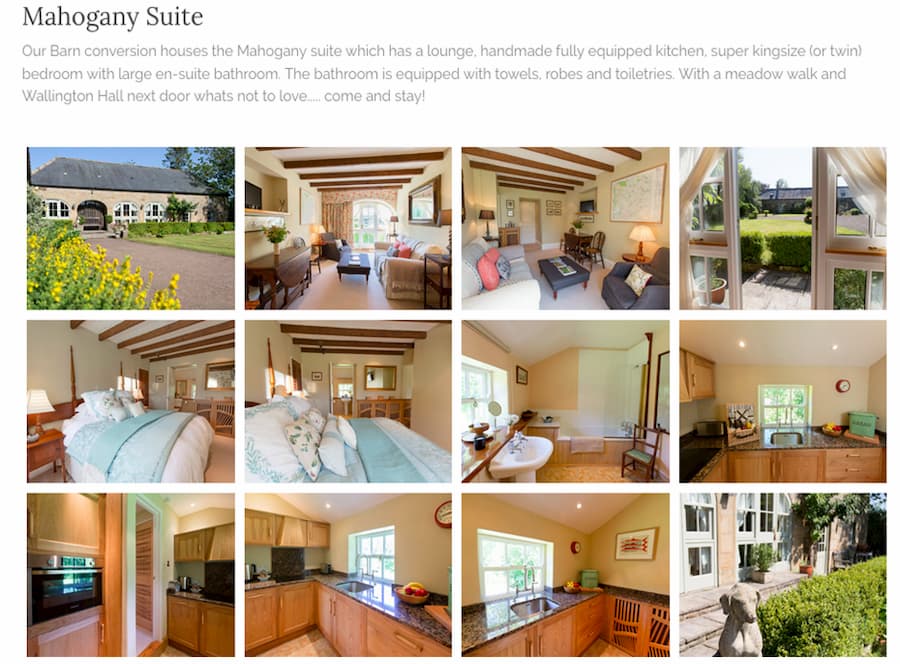 At the bottom of each page, a small Google map snippet shows the location of the property, while testimonials bring it to life with the reassuringly happy words of previous guests. Social media icons and a 'get in touch' section make it easy for potential guests to contact the owner from any page.

Add to this the characterful copy – "let's check the diary for you" on the availability calendar page, for example – and the clever scrolling effect on the image at the top of the Things To Do page, and you have the makings of a sleek, friendly and informative B&B website.
Exmoor Character Cottages, Devon
Exmoor Character Cottages is a business that runs several luxury self-catering holiday cottages. A slider on the homepage showcases beautiful photos of the surrounding area to set the scene.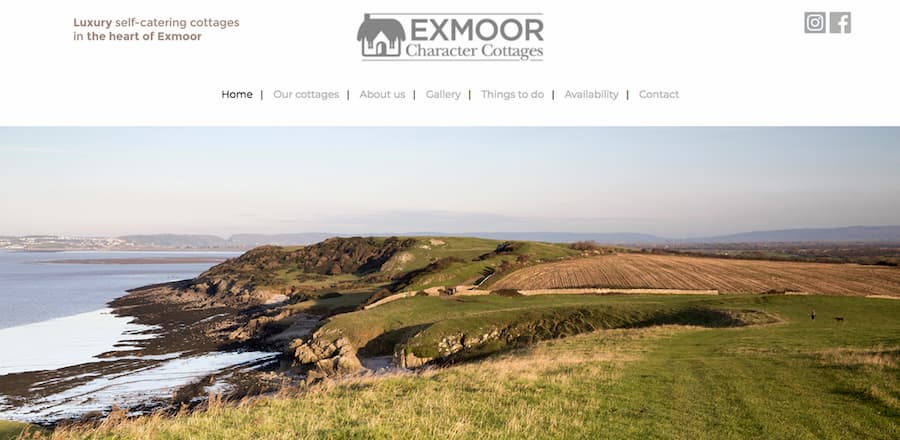 Further down the page, each property is summarised with a photo and short description highlighting key features.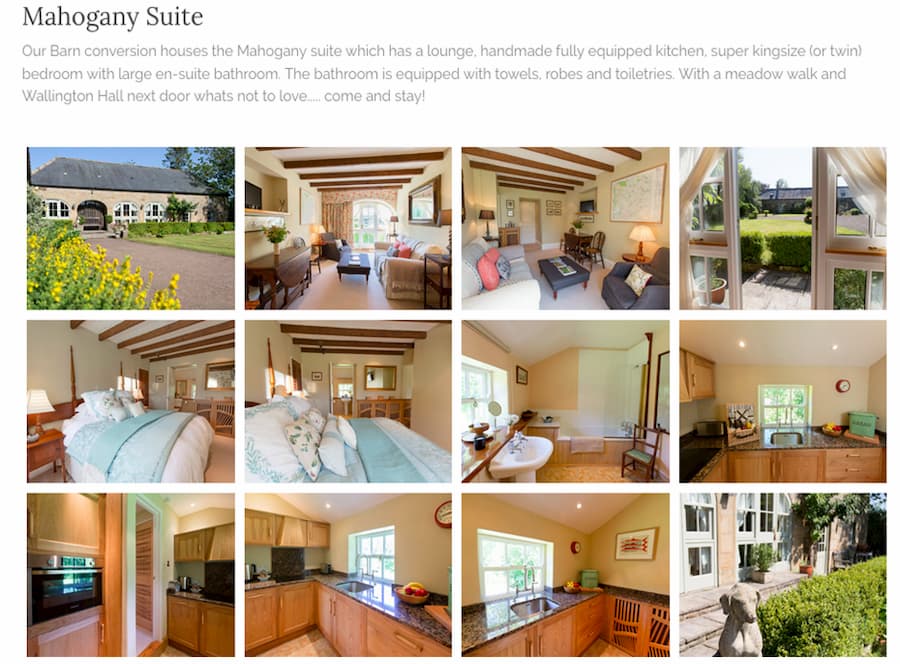 The page for each individual property combines plenty of high-quality images with informative copy and a handy little widget offering a 3D tour of the house.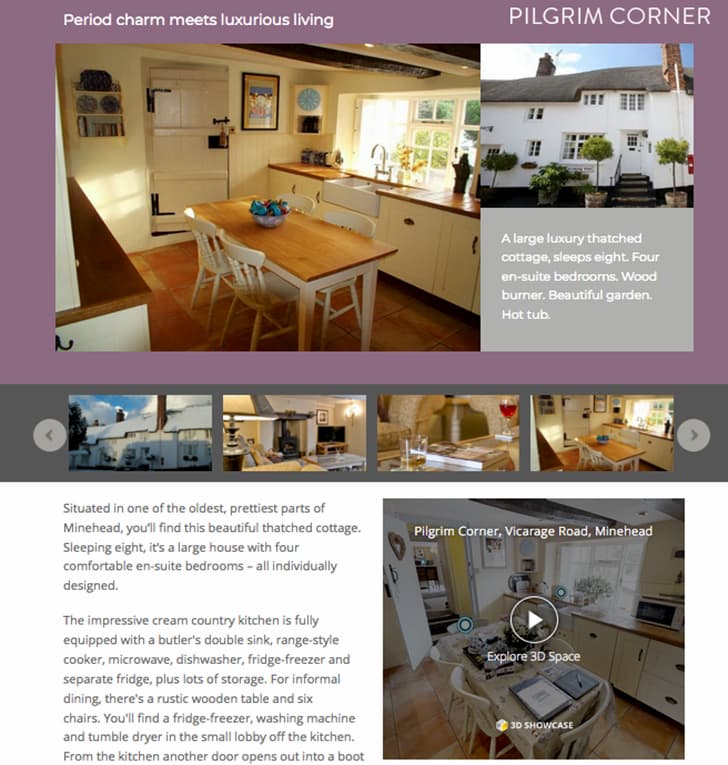 Beneath the copy are icons detailing the facilities found in the property, each one popping up explanatory text when you scroll over it. There's also a list of facilities beneath this for clarity.

Keep scrolling and there's an availability calendar and location map, finished off with more enticing photographs. Other excellent pages include a useful Explore the Area page (which includes specific suggestions for families, rainy days, walkers and National Trust members), a welcoming About Us page, and of course the all-important Reviews page to help instil trust in potential guests.
Dormy House, Cotswolds
As a luxury hotel in the Cotswolds with, one assumes, a good budget, Dormy House's website is every bit as well done as you'd expect. Lavish photography dominates the homepage, with a simple yet characterful top navigation that makes you want to find out more with intriguing labels such as "our story", "gather" and "gifts".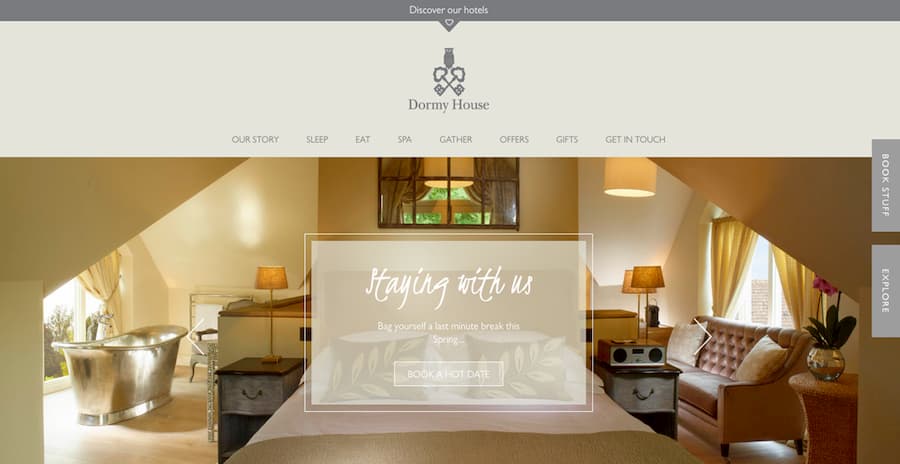 The inviting photography and copy continues throughout the site, painting a picture of the hotel's luxurious interior and helping guests imagine themselves there.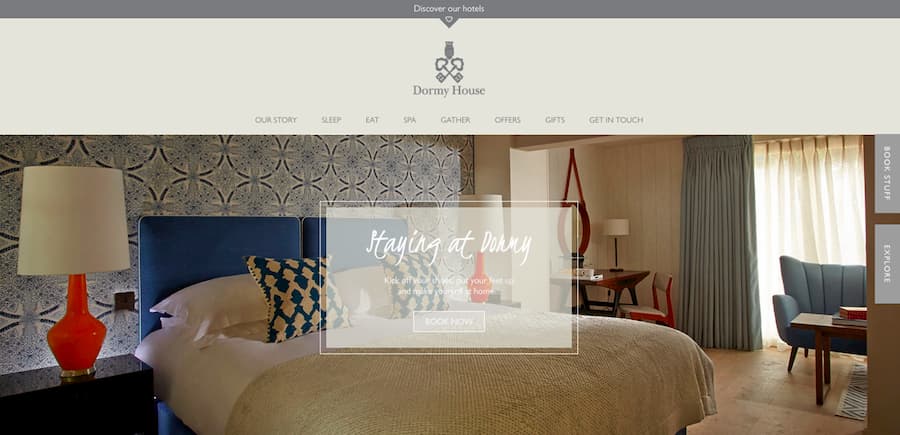 The "book stuff" tab on the right stays in the same position whether you scroll or click on a new page, and clicking on it expands a menu with options to go straight to booking a room, dinner, spa day or gift voucher. Calls-to-action are used effectively throughout the site, as in this "Book your stay" example, and at the bottom of each page, the call-to-action "get the gossip" encourages people to sign up for the newsletter.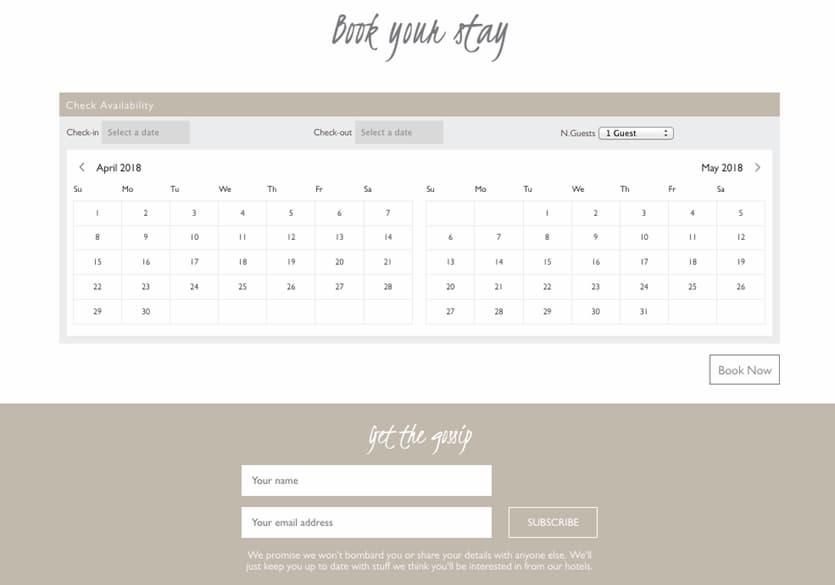 There's also an "explore" tab on the right to take visitors straight to other key pages, such as the blog and a nicely designed "Things To Do" page that breaks suggestions down by sunny day, rainy day, families and couples. The spa is a key attraction, and the beautifully designed Spa page does a great job of tempting readers to book.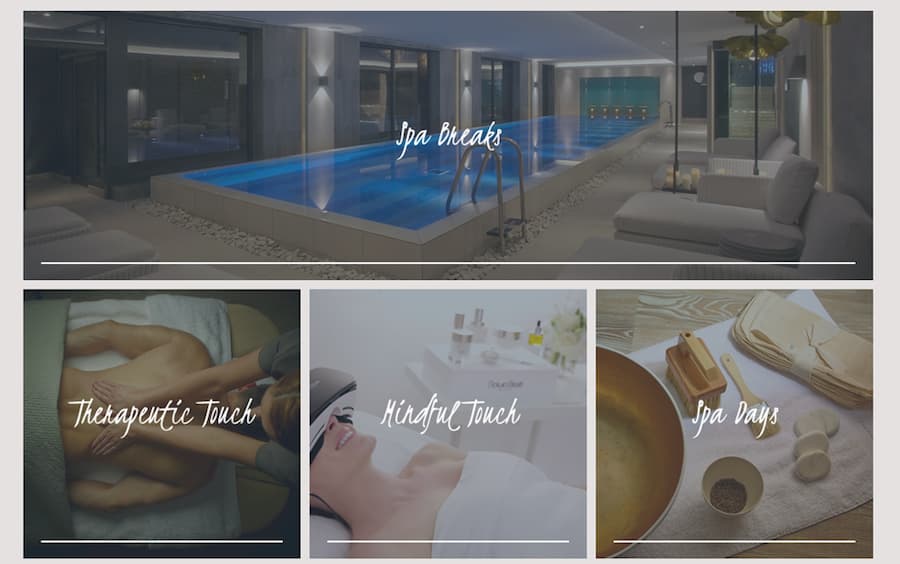 Whether you're running a self-catering cottage or a luxury boutique hotel, a beautiful website is a powerful ally in bringing in bookings. If you've been inspired by these examples, use our resources to help you get online and watch your business grow.