Bounce rate is one of the most important analytic metrics you can use to measure your website's performance in terms of how effective it is at engaging your readership, and potentially converting traffic into sales or acquisitions.
However, before you can use your bounce rate statistics to identify problems with your website and resolve issues that might be compromising your site's performance and appeal, you first have to understand how bounce works, how it is measured, and why it is important.
This article will explain how to work out your website's bounce rate, how to determine whether or not your bounce rate is too high, and what you can do to reduce it.
What is bounce rate, and why is it important?
A website's bounce rate is a measurement of how many people arrive on a landing page but then leave (or "bounce" back/navigate away) instead of continuing to click through to other pages within the site. Google defines bounce rate as "the percentage of single-page sessions that a website receives" compared to sessions that also involve clicking through to other pages.
Bounce rate is a way of measuring a website's effectiveness at engaging visitors, which can provide insights into both the quality of the content and the performance of the site itself, and how well it delivers on the promises that brought visitors to it in the first place.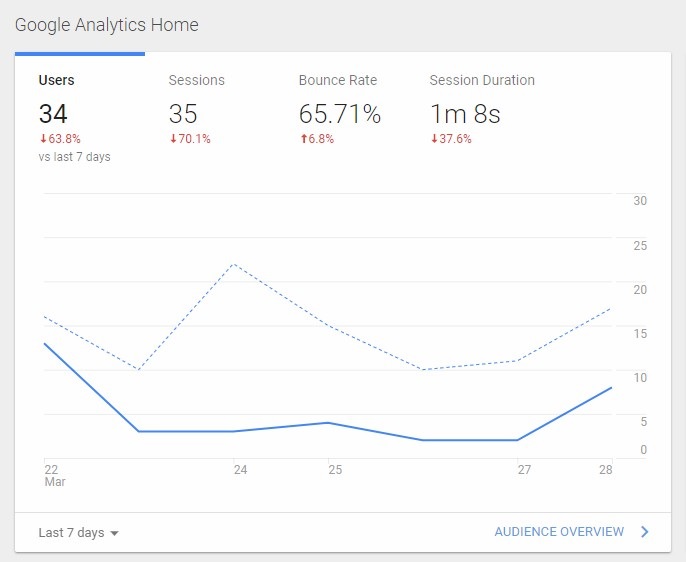 How to find out your website's bounce rate
Bounce rate statistics are expressed as a percentage of the total number of visitors within any given time period to land on a certain page of your site and then leave without clicking through to any other pages.
You can find out your website's bounce rate within your website analytic statistics – Google Analytics and all other comprehensive analytic tools measure bounce rate as part of their reporting metrics.
What level of bounce is acceptable?
Even if your website offers a high level of value, performs impeccably, and is directly relevant to the search terms, promotions, or incoming links that bring you traffic, you will still have a certain level of bounce.
There is no firm rule of thumb in terms of what precise level of bounce is acceptable or expected for any given website, and this can be hugely variable across different types of websites and industries. A bounce rate that is below 40% is generally considered to be good – and 40-55% falls within the average acceptable-to-high range, with anything above 55% being a potential indicator of problems.
When is a bounce not a bounce?
Whilst having a high bounce rate may be cause for concern because it might mean that your website is not engaging your visitors, or not providing what they expected when they visited it, a high bounce rate is not always bad.
Bounce rate only measures how many site visitors don't visit secondary site pages after the page they land on – but it doesn't tell you how much time they spend on that initial page.
If your website only consists of one page, or if your landing page provides all of the information and incentive a visitor needs to achieve your desired action without the need to visit other pages, your bounce rate will probably be high – without this being a problem.
If everything your visitor needs can be found on the landing page – or if you incentivise that page with calls to action that result in clicking away from your site, or making a phone call rather than visiting another page – a high bounce rate is once again likely, but not deleterious.
What can I do to reduce my website's bounce rate?
If you are unhappy with your website's bounce rate and have ascertained that it is indicative of a problem that is compromising visitor engagement and reducing conversions, there are several things you can do to tackle the issue.
Here are some of the factors that you should consider in order to reduce your website's bounce rate.
Target quality traffic, not quantity
Bringing a huge volume of traffic to your website is widely considered to be a good thing – after all, if no one visits your website in the first place it won't serve any purpose.
However, it is important to target quality traffic, not just quantity – people who may want what you offer or be willing to engage with you. Simply generating a lot of site hits holds no value unless you can convert these hits into sales or acquisitions, so concentrate on winning quality traffic rather than just lots of traffic.
Ensure that you're using the right keywords in the right way
Integrating high-performing keywords into your content to bring visitors to your site is something that every website owner wants to achieve – but this only provides value if they're the right keywords.
Even if your website is performing really well for your targeted keywords, this is ultimately worthless if they're not the most appropriate keywords for your site. For instance, if your keywords bring in people looking for driving instructors but your website is actually designed to recruit people to become driving instructors, your bounce rate will reflect this.
Bringing in traffic is one thing – bringing in traffic that wants to buy from you or engage with you is quite another. If your keywords don't relate directly to what you do or what you offer, the site hits you do receive are likely to result in bounce.
Make your site navigation easy and intuitive
Most website visitors won't spend a lot of time hunting around for the content they want to see – particularly if a competitor makes it easier. Navigation menus should be easy to find and make clear what type of content can be found on each page of your site.
If your landing page is very long and requires a lot of scrolling, consider integrating a responsive navigation menu that will remain within the page view window, whatever area of the page your prospect is reading.
Resolve page load errors, slow load times, and broken links
Again, most website visitors have a very low tolerance for poorly performing websites, and they won't hang around to wait for a page that is taking forever to load, or that keeps returning an error message. Technical issues such as these can increase your bounce rate, as can broken links and other problems that compromise the site's usability or user experience.
Critically assess your website's design
What constitutes a good website design or theme is a very subjective (and often emotive) topic, because everyone has different perceptions of what looks good. However, the end goal of your website is to appeal to its visitors, and so a website that is poorly laid out, that looks cheap or rushed, or that is simply unappealing can all contribute to your bounce rate.
This goes deeper than the design itself and involves everything from the colour scheme you use to the font choice and size as well. If your website's colour scheme is jarring or unattractive, this will divert the visitor's attention and reduce the perception of your offerings, as can choosing difficult to read or unpopular fonts.
The text on your page should be large enough to be read by most viewers without being so large as to appear clumsy. The contrast between the background colour and the text colour should be sharp and clear too. Using light text on a dark background as opposed to vice versa can also be harder to read for people with astigmatism, as can using very bright or bold colours together, so tread carefully if you're planning something a little unusual.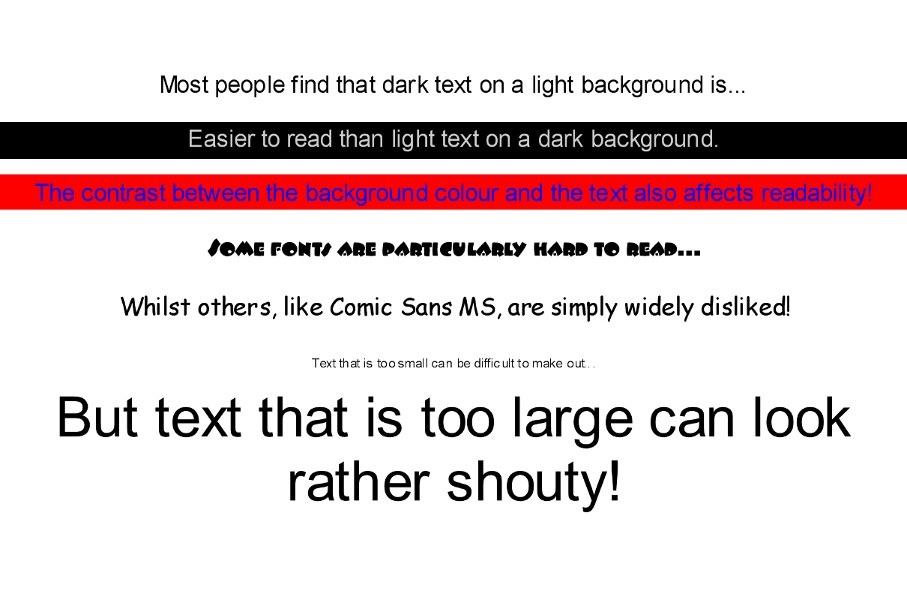 Is automated content scaring visitors off?
Integrating well-placed calls to action, lead captures and incentives into your content is potentially one of the best ways to turn traffic into acquisitions – but if you're trying too hard in this respect, you might tip the balance to the point that you're scaring visitors off instead.
If your page bombards visitors with popups, requests to show notifications, auto-play music or videos or any other content that splits your reader's attention and causes potential annoyance, your bounce rate will rise accordingly.
Look at your internal linking structure
Integrating well-placed internal site links within your landing page content can help to provide visitors with the direction or push they need to keep reading or find out more. Add internal links where relevant, but use them sparingly. If every third word is a link, it will affect readability and reduce the chances of your high-value links being used as intended.
Make sure that your content is designed to appeal to your target demographics
Identifying your target audience and buyer demographics and ensuring that your website's design and content is designed to appeal to them is one of the cornerstones of successful website design and visitor engagement.
The reading level, tone, and style of your written content has to appeal to your visitors and speak to them in a language that they understand and respond to, and the colours, designs, images, and other elements that make up your site should all support this too.
Integrate the right calls to action
Calls to action can help to incentivise purchases, prompt an action, or encourage visitors to take the next step – like requesting a quote. However, if you're overusing calls to action or not placing them appropriately within your content, they won't serve their purpose and might make your website seem overly pushy, which can increase your bounce rate.
Don't mislead prospects to win clicks
Clickbait titles, tags, and incoming links can all encourage potential visitors to your website – but if your incoming links, offers, or claims don't translate onto your landing page content too, they will quickly raise your bounce rate.
If a link or claim promises an offer or a certain type of content, make sure it's right there on the page when your prospect gets there or they will soon navigate away.
Set outgoing links to open in a new tab
When you set up outgoing links within your own website to an external destination, set these to open in a new tab or window rather than the existing window. If your outgoing links take visitors away from your own content, this will inflate your bounce rate and also, greatly reduce the chances of your prospect returning to your own content afterward.
Make your website mobile-friendly
Mobile browsing is currently the largest growth area worldwide in terms of internet usage, having surpassed desktop browsing back in 2016. This trend isn't set to slow down any time soon either; globally, mobile data traffic is projected to increase almost sevenfold by 2021.
Mobile browsing currently accounts for just over 37% of all UK internet traffic, and today's internet users are just as likely to perform searches and browse websites on their smartphones as they are on their PCs. If your website isn't mobile-friendly, mobile visitors will quickly bounce away from it.
Google prioritises mobile-friendly websites in search results too – even for desktop browsing sessions. This is known as mobile-first indexing, and reflects the ongoing growth of the mobile channel. Neglecting your website's mobile functionality won't just increase your bounce rate, but it will also lead to a lower ranking in search results as well.
Do your competitor research
Finally, it is always important to keep an eye on the competition and assess what is working for them and what you could improve upon – and to identify opportunities that your competitors might not be using to their full potential. This will help to provide you with insights into how to target and appeal to your visitors and keep them reading, and the right approach to take to do so.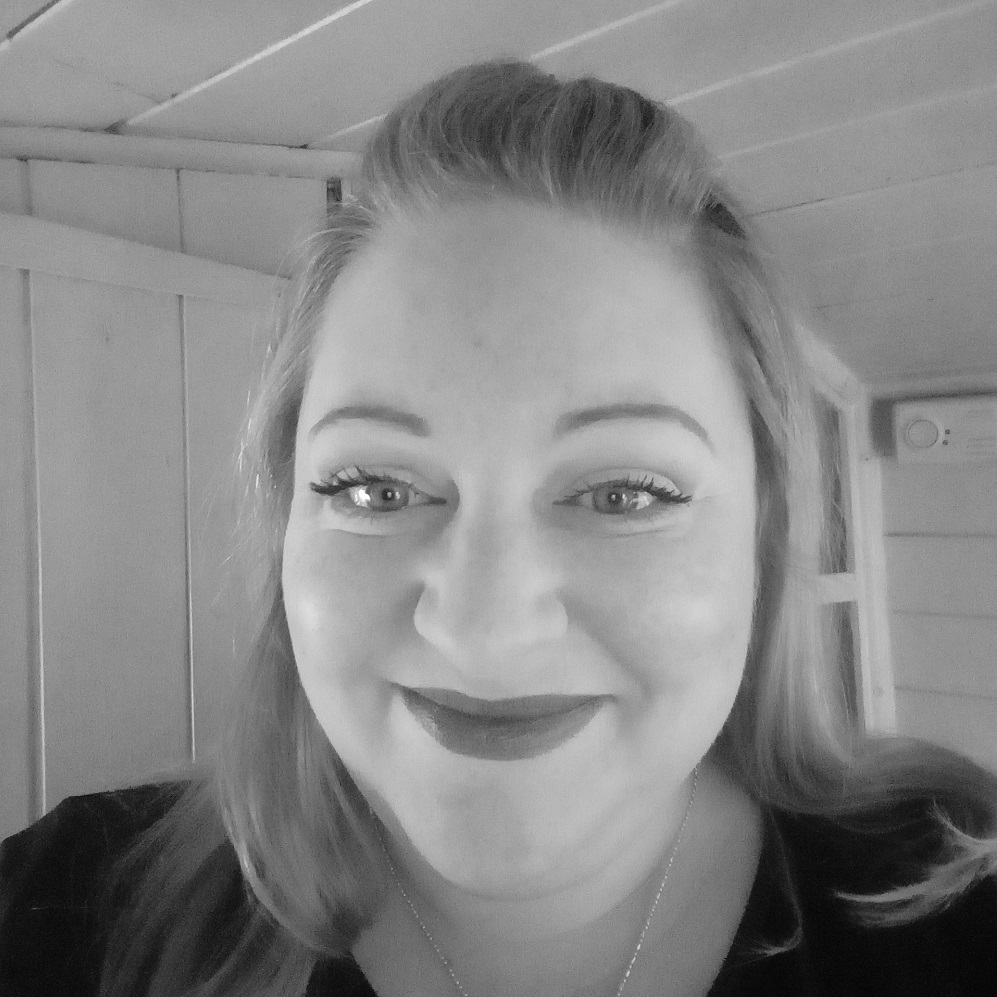 Polly Kay is a British copywriter and content writer with a digital marketing background. After studying Marketing (BA Hons) at university, she first honed her skills as a copywriter by working in-house for an award-winning creative agency in London before branching out on her own in 2012. Today, Polly Kay Copywriting and Content Writing serves clients ranging from small and medium-sized enterprises in the UK to well-known multinational brands. Polly specialises in SEO-friendly content writing for online use, and both brand-led and direct response copywriting for all applications.
Read full profile