Luxury has been one of the biggest growth areas in ecommerce over the past few years, and luxury retailers finally seem to be finding their feet online.
It has been a slow start for the luxury market online, with some brands taking time to adapt to the growth of ecommerce. For example, Chanel only began selling online three years ago, having previously refused to on the basis that its customers need to be able to try clothes on before they buy.
In this article, I'll look at what makes a great website for a luxury brand, including the question (or challenge) of how brands can make their online experience seem luxurious.
Luxury ecommerce: market stats
Luxury brands and retailers have been upping their game lately, and this is reflected in the stats. Indeed, luxury ecommerce grew by 24% in 2017 and is predicted to make up 25% of the luxury retail market by 2025, according to Bain & Co.
Deloitte's Global Powers of Luxury Goods 2018 report also finds that young luxury consumers are increasingly preferring online for purchasing luxury goods, with 58% buying most of their luxury goods online.
What is different about a luxury ecommerce site? How can retailers convey quality and exclusivity to visitors?
It's a question that many luxury brands or retailers have wrestled with since the birth of online retail. Some, for example, have been concerned that selling online risks cheapening the brand and reducing the perception of exclusivity.
Luxury brands have traditionally differentiated themselves from 'normal' retailers through their stores and service. Luxury stores often stand out thanks to great design and locations, as well as the personal touch and advice from store staff.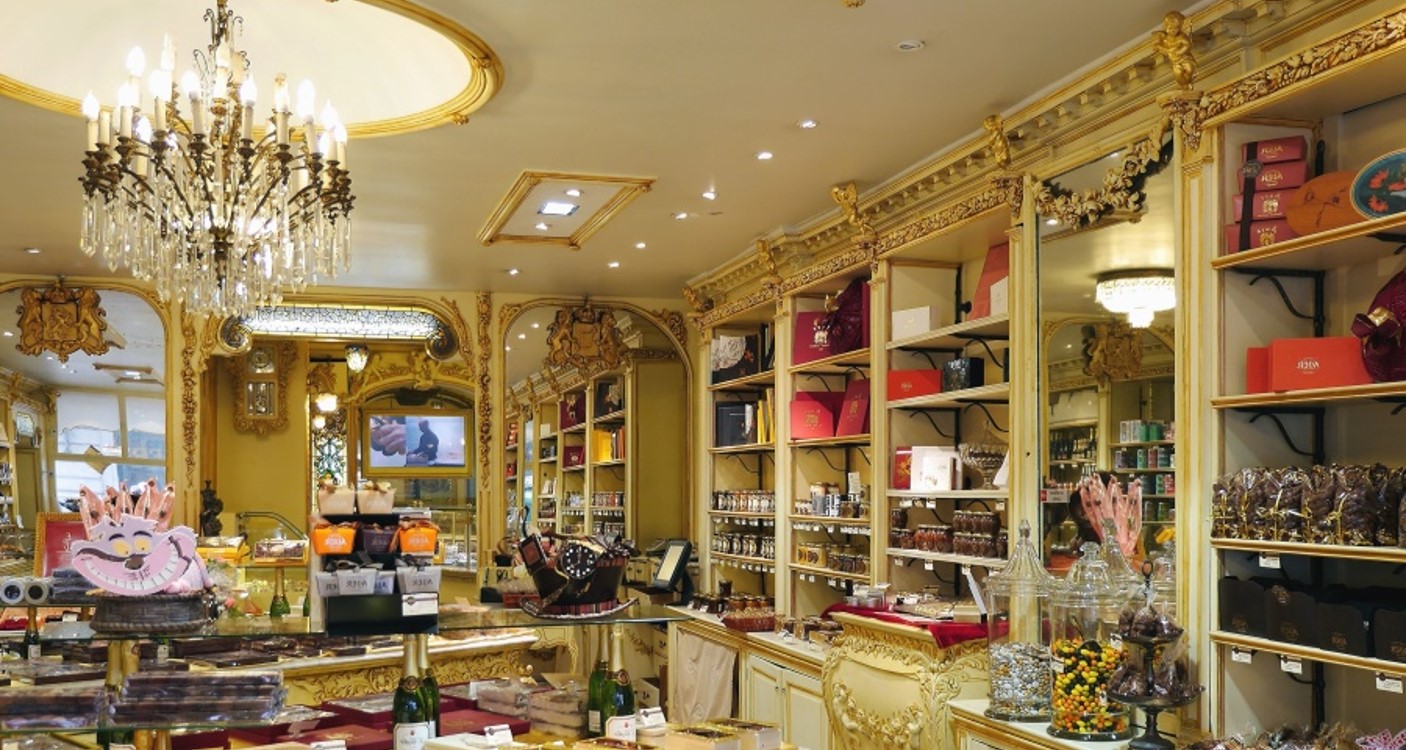 This isn't so easy to recreate online, and luxury brands and retailers struggled with this problem until recently. Some simply didn't sell online at all, offering websites with information on stores and stockists, but little else.
Others, struggling to create something which matches their luxury brand image, have prioritised design over usability and created websites which look good but come with multiple UX flaws (Whistles' 2009 incarnation is a classic example of this).
There's little point in creating visually striking designs if people are unable to select products and complete purchases without major hassles. This means that luxury sites need to be usable first and foremost, but this does present a challenge for luxury brands wishing to stand out.
After all, if a luxury site has roughly the same user experience as Tesco or M&S, what makes it stand out? Well, it's a mixture of different factors, including user experience, great customer service, delivery and packaging, and visual presentation of products
There are some very good examples of this, which I'll look at below.
User experience
A site that is easy to use will convert more customers, and those customers will enjoy using the site much more.
There are lots of sites that have worked hard on user experience, and luxury retailers should aim to match the best of them.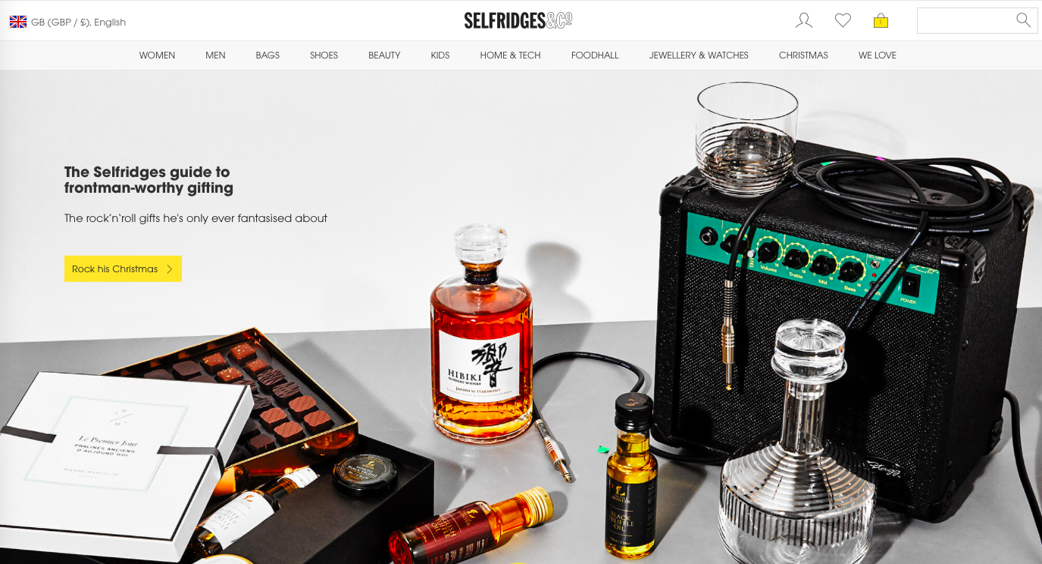 A site that is a pleasure to use, easy to navigate, with clear information and great product imagery will be one which customers will be happy to return to again and again.
So, luxury retailers should be testing and optimising on a regular basis to ensure that the site works as well as it can for users. Great user experience is the product of hard work, attention to detail, and a clear focus on the customer.
Indeed, it is attention to the customer, in the form of personal service, that is one of the key features of luxury retail, and good user experience is its online equivalent.
While some luxury retailers still pay too little attention to UX, there are some excellent examples. Burberry, Net A Porter and Selfridges are three such websites, which manage to combine a great look and feel with ease of use.
It's the little things that make sites more usable, such as ensuring that customers can checkout without having to create an account every time.

Product imagery
Luxury products are supposed to look great, and sites need to use imagery to impress visitors with their products, by showing them in the best possible light.
It's the best way to make up for the fact that shoppers are unable to touch and try products in the way they can in stores.
They need to see detail, which means retailers need to show high-quality images, which users can zoom in on.
Here, Net A Porter zooms into products like this Gucci ring, so that every detail can be seen.

Multiple images are also key so that shoppers can see products from a range of views. Here's an example from Burberry, which shows eight images of this bag, showing it from each angle, zooming in to show things like the detail on straps and the inside of the bag.
It also shows products in context, worn by models, as this is a great way to convey the size and fit of products.

Great copywriting
It could be argued that, thanks to the price tags on many luxury products, copy has to work harder than on some other ecommerce sites.
Product copy certainly needs to work to convey the quality and luxury of the product. The tone of voice needs to match the product and price, informing shoppers exactly why these products may be worth paying thousands for.
For example, Rolex talks about the materials, history and the level of detail which goes into creating its watches.

Jo Malone talks about its perfumes in a similar way to wine merchants, even adding tasting notes.

The copy is persuasive, for example:
"Rich, hand-harvested sap of the Namibian myrrh tree, mingling with the warm almond and lush vanilla notes of the tonka bean. Noble and intoxicating."
Excellent customer service
The personal touch and a commitment to great customer service is one way luxury brands should stand out from other retailers.
Customer service should be available online, and quickly. Simple things like clear contact details can make a difference. Placed in key areas like the checkout, they can allow customers to quickly find help, or have questions answered.
If customers are about to make a big purchase, it can pay to make help available where it's needed.
Luxury watch brand Jaeger-LeCoultre places clear contact options around the site, offering callbacks at the customer's convenience, or the chance to speak to a 'personal advisor'. This is a good way to attempt to match the in-store experience in some way.
It's also gone a step further, launching a chatbot to help walk customers through purchases, answering questions and helping to deal with any concerns.
It acts as a personal assistant, helping customers to choose details like straps, and there's also a live chat element if people need to access more direct help.

The same standards should apply to service after purchase. If customers have any issues with products, they should be dealt with quickly and efficiently. A reputation for excellent customer service should go along with a reputation for creating or selling luxury products.
For example, returns should be hassle-free so that customers can order items safe in the knowledge that they can send them back if they have any problems. If they are happy with returns policies, shoppers are more likely to buy in the first place.
As well as generally good customer service, it can also pay to go the extra mile for your most valuable and loyal customers.
This is something Net A Porter does with its EIP (extremely important person) members. These are the customers it has identified as the most valuable in terms of how much they spend and how frequently they shop.
This loyalty is rewarded and reinforced with perks for EIPs, such as personal shopping assistants, priority access to sales and events, and sneak previews of new products and new season's ranges.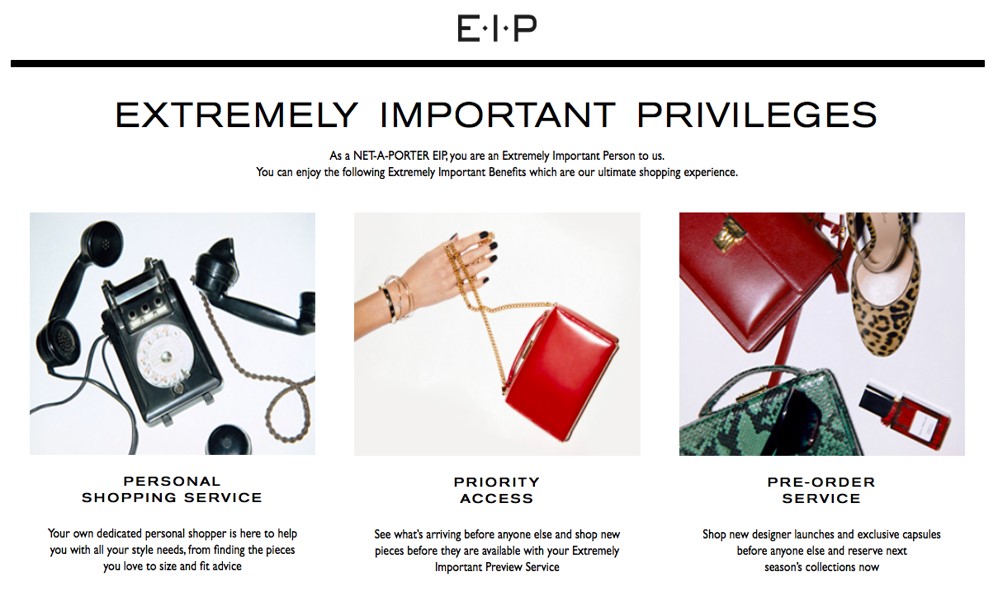 Delivery and packaging
Customer expectations around delivery are higher than they have ever been. They want a combination of speed, convenience and value.
It's no longer enough to simply offer delivery within three or four days, so luxury retailers need to provide options to match what sites like Amazon can offer.
Retailers need to provide next day delivery, specific time slots and even same day options where this is possible.
Just as important, items need to be delivered on time to meet customer expectations. Luxury brands and retailers need to own the fulfilment process, or ensure that couriers are working to their standards.
Delivery options and efficiency is an area where luxury retailers can merely match the best of the rest in ecommerce, but packaging is an area where they can and should shine.
Great packaging is one way to deliver that 'wow factor' for customers. Ideally, the packaging should reinforce the promise of the brand and match or even exceed expectations.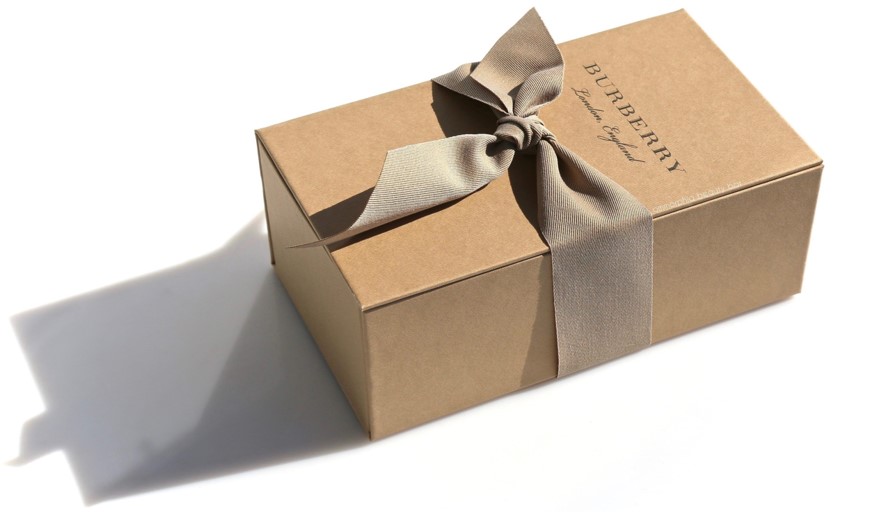 If people order an expensive handbag or jewellery, then standard brown packaging or jiffy bags simply won't do.
In summary
Luxury brands do have a challenge adapting to ecommerce, but there is a lot businesses can do with their sites to match the luxury of the products they sell, and the personal touch and service that distinguishes such brands offline.
Much has to do with matching the best online retailers in areas such as usability, delivery options and performance, but luxury brands can excel by showing products in their best possible light through product imagery and copy, and by providing the best possible service for customers, during and after purchase.