With so many great reasons for small businesses to be online, it's easy to forget that there are hidden benefits as well. One of the biggest is that being online allows you to gain all sorts of interesting and useful insights into your customers – insights you can use to your advantage. Today we're looking at some of the ways being online can help you gather information about your customers.
Google Analytics
Google Analytics allows you to track information about who's visiting your site, giving you lots of data that can tell you all kinds of things you might not have known about your customers, including…
Who are they, and where do they come from?
If you're a local business, you might think that the majority of your customers are local too. But you might be surprised by what your Google Analytics data tells you about where people are viewing your website from. You might notice, for instance, that you have a lot of visitors from big towns further away than you'd imagined people would travel, or that people from around the world are viewing your website because they're thinking of visiting you when they're on holiday. You can find out whether visitors are new to your site or if they've been before, and even whether they're accessing your website from a desktop computer or a mobile device such as a smartphone or tablet, telling you about their level of connectivity (you could consider widening your digital offering if it turns out that they're quite tech savvy). If you enable the Demographics reports, you'll get even more information about your customers, including their age and interests.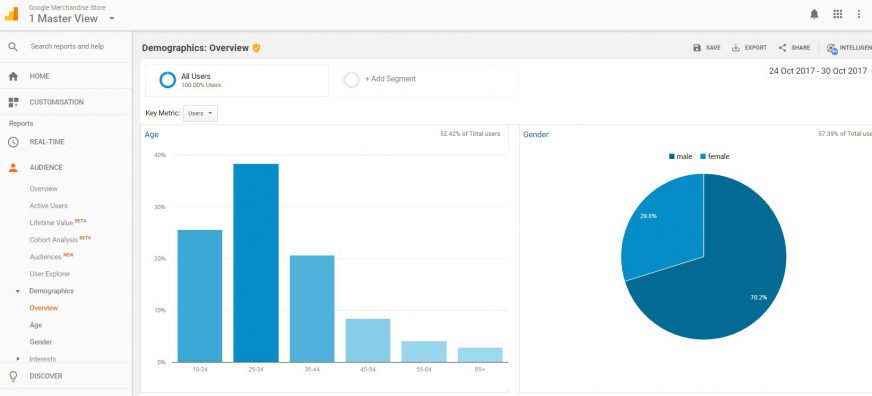 Which pages do people like most?
Google Analytics has a wealth of data on page popularity, telling you how many times a page has been viewed within a timeframe of your choice. It will tell you how long someone viewed a page for, so you can build up a picture of the extent to which customers are taking the time to read what's on your site. It could be that people are researching a product online before buying it from you. If that's the case, what might they need more information about?
What times are most popular?
You can view any time period you like in Google Analytics, selecting the dates you're interested in.
From this you'll be able to see which times of year, week and day are most popular for people visiting your site. This will allow you to anticipate busy periods when people are more likely to be interested in your business. When does your site start getting busy in the run-up to Christmas, for example?

How are people finding out about you?
Google Analytics tells you where visitors came from, whether it's social media, search engines, a link from another website or direct (usually by typing in your website address directly into a browser). By cross-referencing popular pages with where the visitors came from, you can find out which links performed best in social media, or which are bringing in the most traffic from search engines. This will enable you to redouble your efforts with reaching people through the best sources of traffic.
Social media
What are your customers saying about you on social media? Whether you have a profile on sites such as Facebook and Twitter or not, the chances are your customers are talking about you. Being online helps you to be part of that conversation, allowing you to acknowledge praise and respond to any negative feedback. But it also means you can gain lots of valuable insights into who your customers are and how they interact with your products or services. What have been their experiences of using your company, or shopping from you? What could you be doing better? What kind of people are talking about you – how old are they, and where do they live? How are they using your products? Keep track of social media mentions and you'll be able to learn where you can improve.
If you have a Facebook page, you can also get lots of useful information from Facebook Insights, which includes data on engagements – that is, how often people interact with your posts, such as clicking a link, liking or commenting. This will tell you which kinds of posts perform best among your customers, so you can redouble your efforts into the posts you know they're most interested in. You can even find out what times of day your Facebook fans are most active online, and get data on who your customers are – their gender, location, language and so on.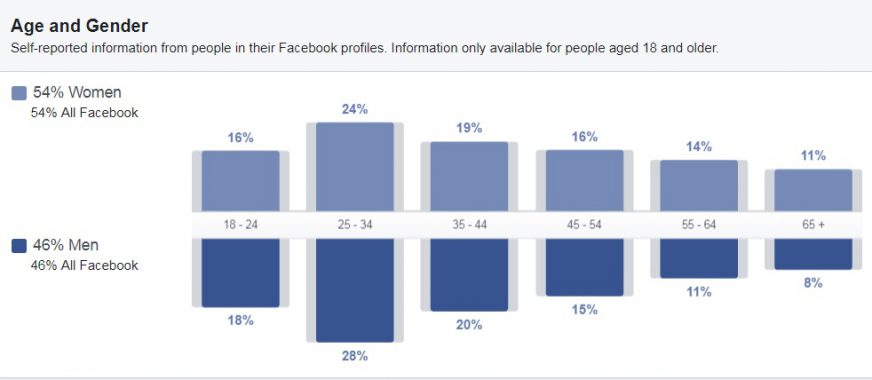 Review sites and forums
People will often go online to read product reviews before purchasing a product or using a service, and for some things many people may also ask for help or advice in forums. Review sites and forums can therefore be a useful source of product feedback that can tell you more about what your customers think about particular products, or about their experience of using your service. This allows you to pre-empt questions or concerns in your offline business so that you can ensure you're meeting your customers' needs. As a restaurant owner, for example, you might pick up on recurring comments about something you could easily change, like the music, so that you can provide a better customer experience in future.
Search forms on your site
If you have a search box on your site, tracking searches can tell you about products or services that people may be searching for that you don't yet offer. They might even be typing whole questions into the search box, perhaps about a certain product or how to use it, or about where your store is located. This information means you can ensure your website has everything that your customers are looking for, giving them a better experience of your business. Your findings can also translate to your offline business, as you can be better prepared for questions your customers might ask. You could use Google's Site Search function to include a search engine on your website; this could be an area you need help with from your trusted web partner.
As we've seen, being online has the potential to give you a much deeper understanding of your customers, which in turn enables you to provide a better service and grow your customer base. If you've yet to discover the many great benefits of getting online, here are even more compelling reasons to consider it.