As a small business, you're always thinking of ways of getting your name in front of potential new customers. One thing you might be considering as part of your overall marketing strategy is advertising, and today we're going to look at a particular form of this: banner advertising.
What is banner advertising?
Also known as a display advert, a banner advert is an image-based advert that takes the form, as the name suggests, of a banner on a website. Rectangular in shape, they can stretch horizontally across your site, or they can be oriented vertically in a sidebar. They can be static – just an image – or animated to make them more eye-catching. There are several ways in which you might be asked to pay for them:
Cost-per-impression – you pay each time someone sees the advert
Cost-per-click – you pay each time someone clicks the advert
Cost-per-conversion – you pay each time someone clicks the advert and then performs a defined action, such as downloading a brochure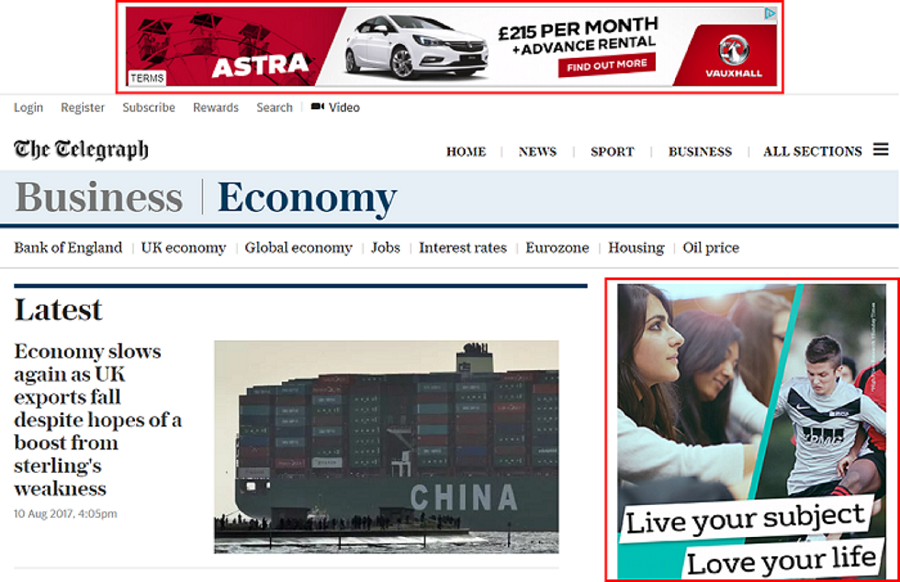 You can secure banner advertising either by contacting individual websites directly, or by using an advertising network such as Google's Display Network.
There are two main reasons why you might want to consider adding banner advertising to your marketing strategy:
1. To raise brand awareness among your target audience
Placing banner adverts on other relevant sites that your target audience is likely to use is a good way of raising brand awareness.
This means that, having been exposed to your brand before, your potential customers are more likely to recognise or remember you when they come to need your product or service.
2. To encourage traffic to your site
Banner adverts are clickable hyperlinks to your website, so if you're looking to grow your web traffic, banner advertising is one way of doing it.
Whether you're a brand new start-up wanting to secure your first customers, or an established business wanting to drum up interest in a new product or service, banner adverts can be an effective method of lead generation.
If you're considering giving banner advertising a try, bear in mind that:
Banner adverts work best on websites that get lots of traffic.
You'll need to have a clear idea of your target audience and what other websites they use. There's no point paying for banner adverts on sites that aren't used by the people you want to be buying from you.
The quality of your brand will be judged by the quality of the sites it appears on, so think carefully about where you want to be seen. Sites that offer high-quality, interesting content will reflect better on your brand. However, if you're using a display network then you may not have as much control over where your adverts appear – which can potentially spell disaster for your reputation.
The great thing about banner adverts is that their success can easily be measured using analytics software such as Google Analytics.
This means that if you do decide to go ahead with it, you'll be able to monitor which sites bring most traffic and conversions. Armed with this data, you're in a position to make an informed decision on where to concentrate your advertising spend, whether that means dropping some banner adverts, putting more ad spend into others or abandoning the idea of banner advertising altogether.
Should you host banner adverts?
We've discussed why you might want to pay for banner advertising on other sites, but what about hosting other companies' banner adverts on your own website?
You might welcome the extra revenue these adverts could bring, particularly if you have a busy website with lots of traffic that can bring plenty of views, clicks or conversions to your advertisers.
Banner adverts also have the potential to offer value to your website visitors if you're genuinely promoting products or services you love and want to share with your users. If you're a blogger, for example, banner adverts from brands you feel an affinity with can complement your site as well as providing a major source of income.
However, there are a few reasons why you might decide against hosting banner adverts on your own site. The very nature of adverts is that they are distracting, and this can detract from your own offering and from the overall experience of using your site.
Banner adverts can spoil your site design, making it look cluttered and potentially increasing the time it takes for each page to load (which can be a source of frustration to users; research shows they may even abandon your site altogether if it doesn't load within three seconds). Adverts can also give the impression, to the cynical perhaps, that a brand has lost its integrity, or 'sold out'.
If you do decide to accept banner adverts on your site, you can, of course, request to work with the company's designer to produce a tasteful advert that looks in keeping with the design of your own site.
Which brings us to our final point: whether you host banner adverts on your own site, or put your own banner ads on other sites, the design is critical to its success. Take a look at the tips in this handy article to learn more about how to create a banner advert that works.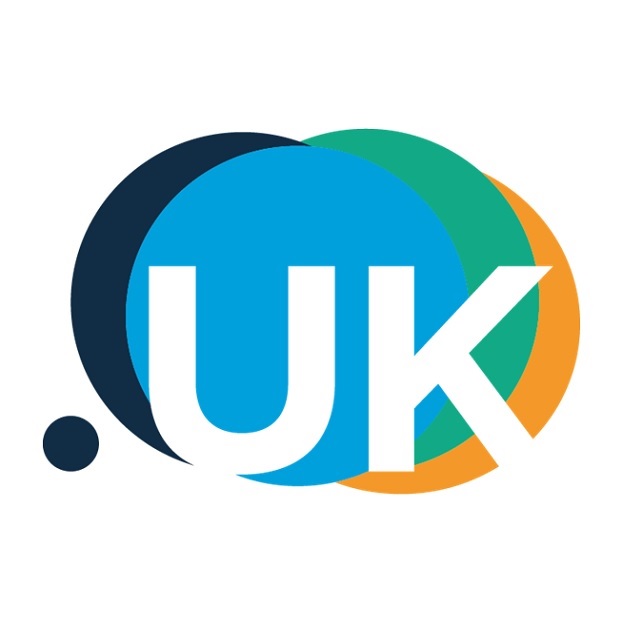 A collection of articles written collaboratively by members of the UK Domain Team.
Read full profile