If your homepage is the online equivalent of your shop window, your 'About Us' page is the equivalent of walking into the shop to see what's inside. It's there to give customers a better idea of who you are, and it helps instil trust by showing that you're not a faceless internet company but a real business with real people.
The problem is, writing an About Us page isn't easy. You know your business better than anybody, but that's not always an advantage when it comes to writing about yourself. Even copywriters struggle to write about themselves, because it's difficult to view your company objectively when you're so closely involved in it. It's also challenging to write about yourself or your business without coming across as 'blowing your own trumpet'.
Get yours just right with these tips for writing an effective About Us page.
Content and structure
First things first: what should a good About Us page cover? It's tempting to write your entire (business) life story, so keep your content focused by structuring it into a few concise sections. You could cover areas such as:
Who you are and what you do – what makes you different from (and better than) your competitors?
Your values and/or mission statement
A bit of company history – when you were founded, notable events or milestones
Quickfire stats – such as how many clients and staff you have
Meet the Team – engaging mini bios of staff members could take up a section of your About Us page if you don't have enough staff to warrant making it into a page of its own, as in this example from Meticulous Ink
FAQs – are you often asked questions about your company? You could mix up your About Us copy with a frequently asked question or two, if the answers are interesting. "How did you dream up your unusual business name?", for example.
Awards and accreditations
You don't need to include all of these on your About Us page, of course; you don't want it to get too long and risk putting readers off. The important thing to remember here is that what's interesting to you may not be interesting to an outsider. For example, when you're putting together a section on your company history, potential customers don't need a comprehensive essay on every single episode in your business journey.
Instead, try to pick out the interesting stories that will add some colour. Perhaps there's an amusing anecdote about how your company was founded, for example, or some work you've done that you're particularly proud of.
It's great to highlight your achievements, but make sure you do so with modesty; nobody likes a show-off! If you're going to make claims that you're great at something, back this up with concrete evidence (such as an award). The alternative is to have a section that lists your awards, letting them speak for themselves without further commentary, as in this example from Front Page.
Writing style
Your About Us page is there to tell people who you are, so ideally, it should convey your personality. Your tone of voice should be in keeping with your brand, but it should make customers feel welcome, and in safe hands. Write from the heart, as if you were telling a customer about your company in a face-to-face conversation. Writing in the first person will help you achieve this more personal tone. Compare:
"We're X, and we've been making beautiful furniture since 2003."
with
"X has been making furniture since 2003."
It goes without saying that jargon is best avoided; nobody wants to read about abstract concepts like "solutions", because it's difficult to read and it's not how anybody talks in real life. Using a more conversational tone of voice doesn't mean that your copy will be less professional; you can keep it business-like while still being human and relatable. Here's a lovely example from Monsoon Estates Coffee Company.
Images
Some attractive, professionally shot photographs will help bring the copy on your About Us page to life. Avoid stock images, as they don't represent who you are, and they can actually sound alarm bells because they're often used by low-quality spam sites.
Photos of your team in their working environment or having fun together tend to be more engaging than studio portraits on a white background, as this example from Fifteen shows. If you're a cake-maker, get some professional images of you at work in the kitchen. If you're a florist, photos of you and your team arranging flowers in your studio will do perfectly.
Pictures of your products could feature if appropriate; I love how the Snowdonia Cheese Company features its colourful cheese truckles amidst stunning landscape photography that represents the importance the company places on its Welsh roots.
If you have a bit of extra budget to play with, you could even support your About Us copy with an introductory video, like web design company Blue Frontier. You could also include logos of awards you've won, as Flowers with Passion does on its About Us page.
Why you?
Remember, the ultimate goal of your About Us page is to help sell your products or services to potential customers. A final tip is therefore to try to keep it relating back to the reader. Why does any of the information on this page matter to them? Show them how and why you're the right company to help meet their needs and you can't go far wrong.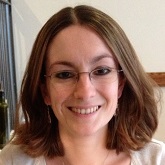 Rachel Ramsay is a freelance copywriter with a background in digital marketing. She's written copy for clients ranging from the United Nations World Food Programme to The North Face, and particularly enjoys working with lifestyle and travel brands. In her spare time, she volunteers for Guide Dogs and flies light aircraft and helicopters.
Read full profile