Campsites.co.uk is a popular camping search engine, with the goal of making it easy for campers to find and book great camping, touring and glamping sites.
After being rebranded and re-launched in 2015, from a camping directory dating back to 2003, Campsites.co.uk sets a new standard by using large, attractive photos and thoughtfully written descriptions to present each site at its best compared to the many dated industry websites out there.
Allowing customers to filter by accommodation options, facilities, group details and star ratings, each listing clearly tells potential visitors where the site is, what they offer, what they can do on the site and in the surrounding area and most importantly allows them to send a booking enquiry without leaving the page.
What does their online presence look like?
As well as supporting many smaller and independent campsites, founder Martin explains that "the website is also part of a secondary mission for us, to nurture a love of the UK's Great Outdoors, one tent at a time" by publishing inspirational content to get people outdoors.
Visitors can search by UK regions and find inspirational ideas of what to do in the area as well as a list of up and coming events. This mission recently saw Campsites.co.uk "sign up as the platinum partner for promoting camping in the Lake District National Park – one of the UK's most beautiful regions." The website also offers a host of useful resources for campers, from guides for beginners to the ultimate camping checklist!
Campsites.co.uk relies on their online presence to run their business, therefore securing the right domain name was essential: "The name Campsites.co.uk tells people exactly what we do, without any need for explanation" and is instantly memorable and credible.
"The name Campsites.co.uk tells people exactly what we do"
Their Campmate iPhone app, which is now the No. 1 camping app on the App Store, allows campers to filter by popular destinations, types of holiday and accommodation and even search for campsites near to them.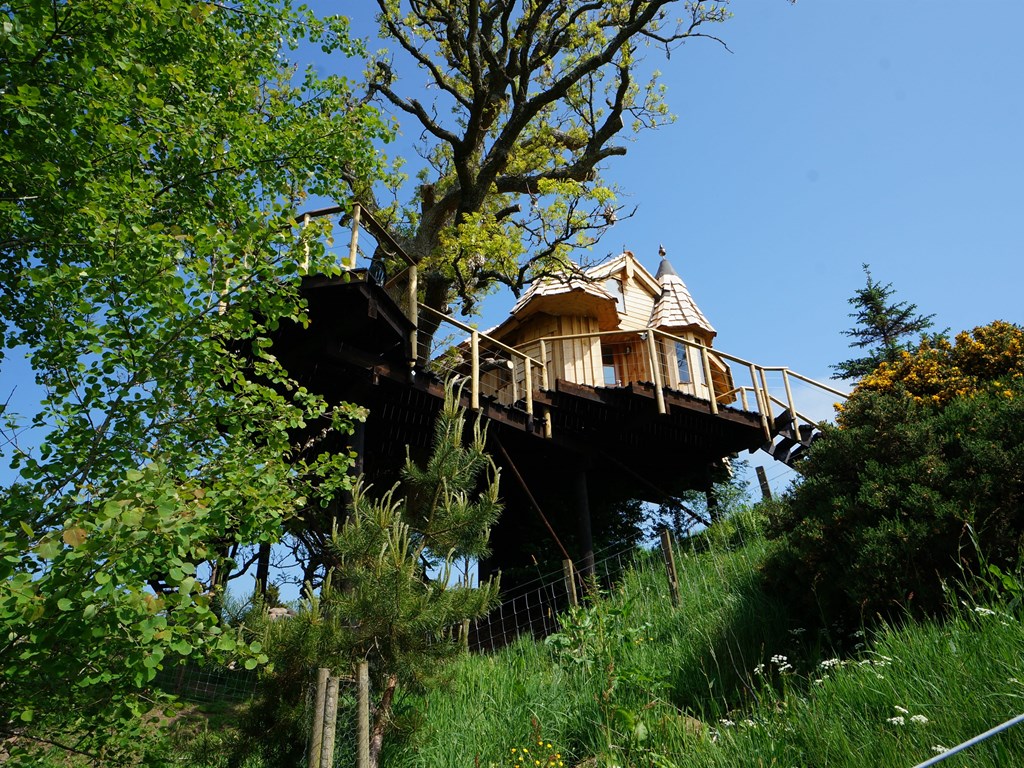 The camping industry continues to grow…
Camping is still popular, with the camping and caravanning industry being extremely important to the UK. As founder Martin explains "camping isn't just about cheap holidays either – the inexorable rise in the popularity of glamping is proof enough of that. Rather it's about having an outdoorsy holiday and disconnecting a bit. We're part of that trend".
And, it's not just camping and caravanning with many more accommodation types available now, from staying in a shepherd's hut to a wigwam, as Martin explains: "whether you're staying in a tent, caravan, yurt or treehouse – and there is some bonkers accommodation out there!"
With approximately "48 million nights under the stars being worth just under £2bn each year to the economy" Campsites.co.uk expects to send their members more than £3m worth of booking enquiries.
Founder Martin talks domains:
Google and Bing are hugely important sources of traffic for the business and Martin attributes some of their success to their .co.uk domain name: "having a .co.uk is an important part of reinforcing that we are exclusively UK focused. As a result, we enjoy the click-through boost that all .uk websites get over .com with a UK audience."
As well as working perfectly with Pay-Per-Click (PPC) advertising, their domain name showcases them as a UK business and allows the business to save marketing budget as they don't have to explain the brand; "people just get it."