Flowers with Passion (www.flowerswithpassion.co.uk) is set in the beautiful village of Goosnargh in the Lancashire countryside close to the Trough of Bowland and the Ribble Valley. Based in a gorgeous shop at their home. Flowers with Passion is run by professional award-winning floral designer Sara Barrow. The company provides flowers for all occasions – bouquets, weddings, funerals, events and contract work.
Following a passion for flowers
Before Flowers with Passion, Sara and Carl, a husband and wife team previously owned and managed a retail gift shop in Lancashire. Their next business venture was running a tea room but Sara had her heart set on something else. Deciding to follow her passion for flowers, Sara completed a Commercial Floral Design degree. Like many small businesses it began from home, and Sara converted their garage into a flower studio and specialised in flowers for weddings.
In March 2016, the pair decided to expand the venture, opening a shop in the local area and re-launching their website. This proved to be a great success resulting in more business, including funeral and corporate work. Before Boris Johnson announced the first lockdown in March 2020 a decision had been made to relocate back to the studio as there was more space and easier to make COVID secure.
Sara set up a website in the run-up to the RHS Chelsea Flower Show in 2011. Sara was competing in the RHS Florist of the Year competition where she won a silver medal. By the time she returned to Chelsea to compete in 2014, the business was blooming and the competition resulted in the winning of a coveted Chelsea Gold medal. A dream come true.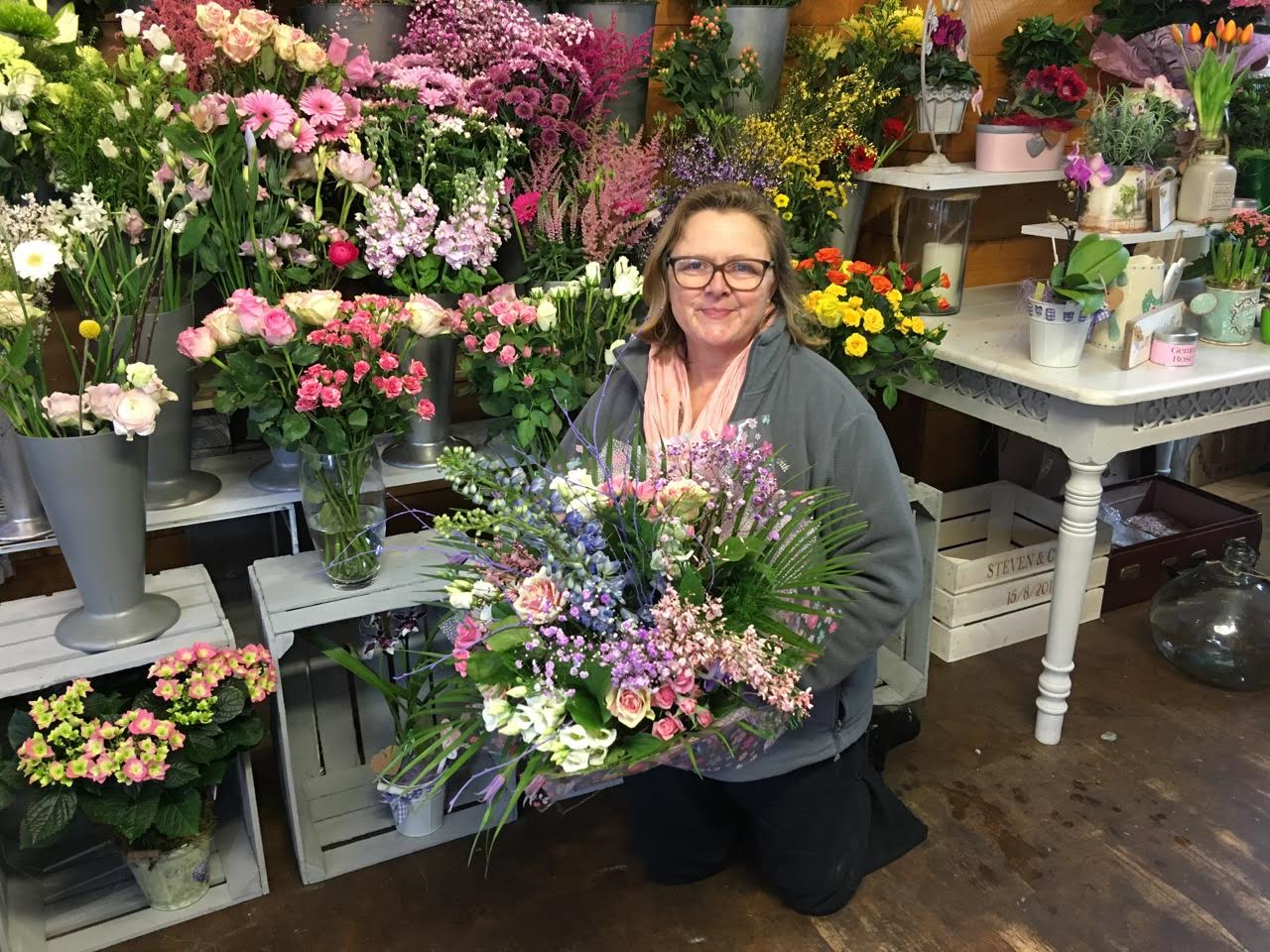 Carl explains: "Flowers with Passion seemed an obvious choice for a company name, as Sara is so passionate about flowers. We chose a co.uk address because this is more appealing than the .com option which seems Americanised. We have customers from all over the world who want flowers delivered in our local vicinity and they can clearly see we are based in the UK."
Using a co.uk address, it is easy to see we are a British business
Standing out from the competition
The website as it currently appears was designed by Sara's daughter, Sammi and the content was created by Sara. Sammi, a graphic designer, set up the framework for the site in a few days and it then took Sara a few weeks to upload the content and get the site up and running.
Carl says: "Our current website was launched because we wanted to drive the business forward in our own way and not be restricted by pre-existing standard florist website design. We wanted something different and to achieve the look we really wanted. We see the site as a work in progress and we're always adding to it and looking for ways to improve it."
We're pleased with the fresh look and we hope we've created a site people will remember
Since launching the site and opening the shop, the business is thriving. "We're very happy that sales figures are up and we're getting more repeat customers who have been happy with their orders. We are also 50% up on web traffic due to greater awareness in the community and online." says Carl.
Unique and personal
The website contains lots of information about the business and it is fully transactional; bouquets can be ordered online to be delivered anywhere in the UK.
Carl said: "We use our photographs for updates on social media, including Facebook, Twitter and Instagram, to drive traffic to our site. We've found the most traffic and business comes directly from our Facebook page, which is excellent for sharing pictures and comments with our customers."
An expanding business
As for the future of the business, Carl explains: "Our website is a vital part of the business and we are expanding the lines we sell online this year. We are adding more gift items continually. We are monitoring sales and web traffic to these pages as an indication of the success of this expansion. Our software allows us to see who is looking at our webpages and where they are going, tracking their journeys across our site. We'll continue to monitor and improve our website so we have high hopes for even greater potential for the future!"