This article explores browser extensions that can be used to enhance the user experience, provide useful information and context, and help productivity.
The major web browsers have a wide range of add-ons (or extensions) which can be used to enhance the user experience, provide useful information and context, and help productivity.
Many extensions are consumer-focused, but there are also a lot that can be useful for small businesses.
A good extension can be useful as it allows people to carry out tasks within the browser, rather than having to open up several different tools and applications.
I've compiled 15 of the most useful browser extensions for small businesses, but I'm sure there are more out there. It's mixture of add-ons which help save time or complete tasks more easily, and extensions which help with SEO and social marketing. Most of these are available across the major browsers, though some are restricted to one or two, mainly Chrome.
1. Grammarly
Grammarly is an AI-powered tool which can check any piece of text for typos, spelling mistakes, grammar and so on.
It's available free for Chrome, Safari, Firefox and Edge, and can be used for any pieces of text entered through the browser. For example, it can check emails and social media posts for errors before you send or publish them.
This can be very useful for busy marketers, helping them to avoid simple errors which may detract from their posts and emails.

2. Bit.ly
This is a URL shortener which can be used to quickly shorten links and avoid the need to post ungainly and long URLs on your social media posts or elsewhere. It also provides analytics to help you to track views and shares of the shortened links you post. It's available for Chrome and Firefox.
3. Giphy
If you like to use GIFs in emails and social posts, then this helps you to find the right one quickly and easily from within the browser. It works for Facebook, Twitter, Gmail and more. Extensions are available for Chrome, Safari and Firefox.
4. Pocket
A good online marketer will always be looking for interesting articles to read, keeping up with trends and best practices for ecommerce.
Pocket helps here by making it easy to save articles to read later, so you're not distracted from the task you're currently working on. If you're on an interesting page, press the button and it's saved for you to read later. It's available for Chrome and other major browsers.
5. The Great Suspender
If, like me, you like to have plenty of tabs open at any time, then you do risk slowing down your computer as these pages can all use your memory.
The Great Suspender will automatically suspend tabs and stop them loading or re-loading when they've been unused for a defined period of time. When you want them again, you can head back and reload. It's available for Chrome.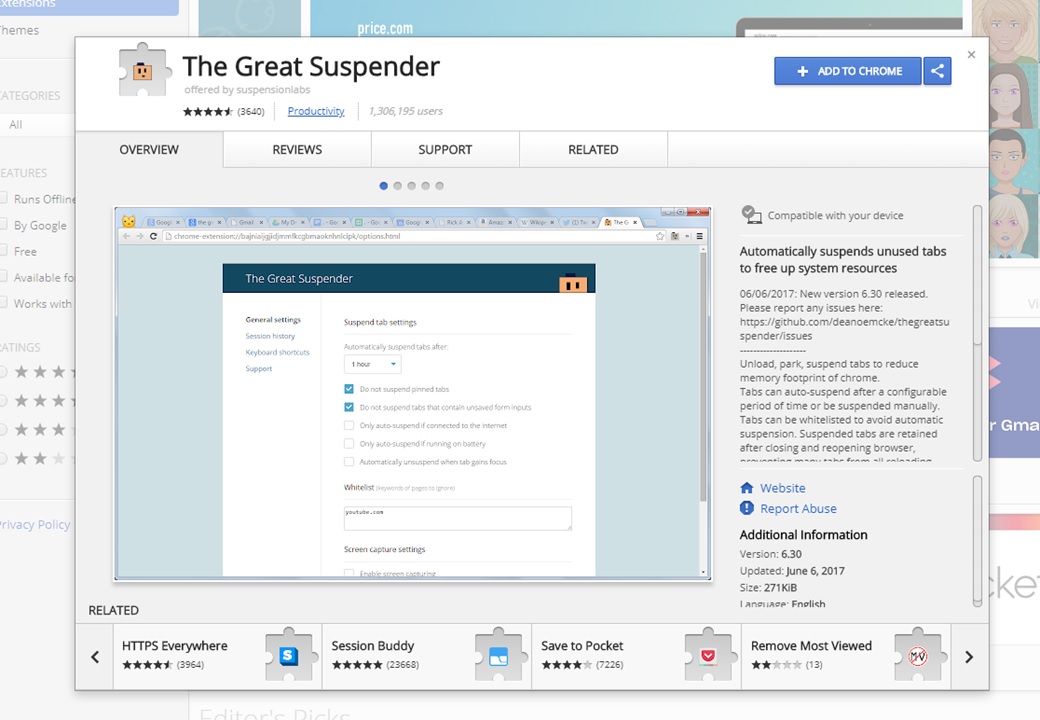 6. OneTab
This solves the same problem as the Great Suspender, but in a slightly different way. If you have too many tabs open, then you can convert all or some of them into a list. When you want them again, you can either restore them all or one by one. It claims to save 95% of memory usage in this way. Available on Chrome.
7. Typio Form Recovery
This extension saves text as you type on your browser so, if you lose the data as you complete a form or a social media post, you can easily re-enter it. Available for Chrome.
8. Fontface Ninja
This handy little tool allows you to identify fonts you see on different sites as you browse around the web. If you find one you like, you can identify it and buy it for your site. Available for Chrome, Safari and Firefox.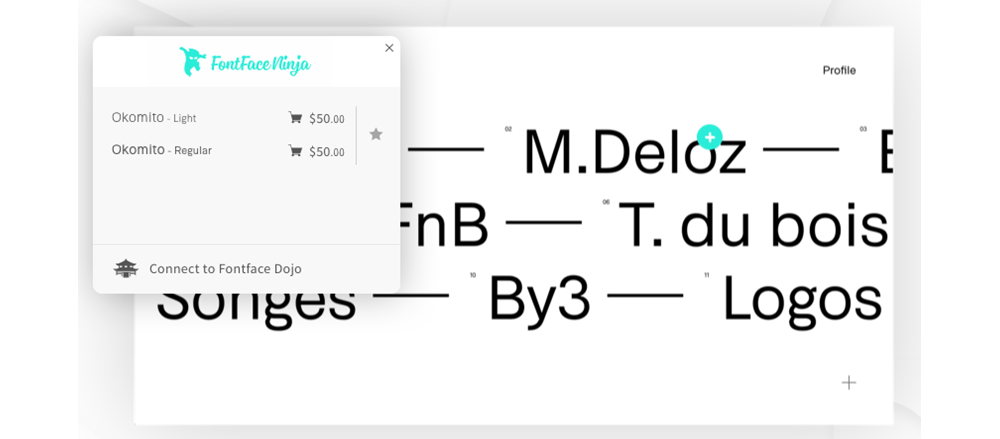 9. Broken Link Checker
This extension can examine all links on a webpage and identify any links that aren't working. Very useful for a quick check on your site. It's available for Chrome.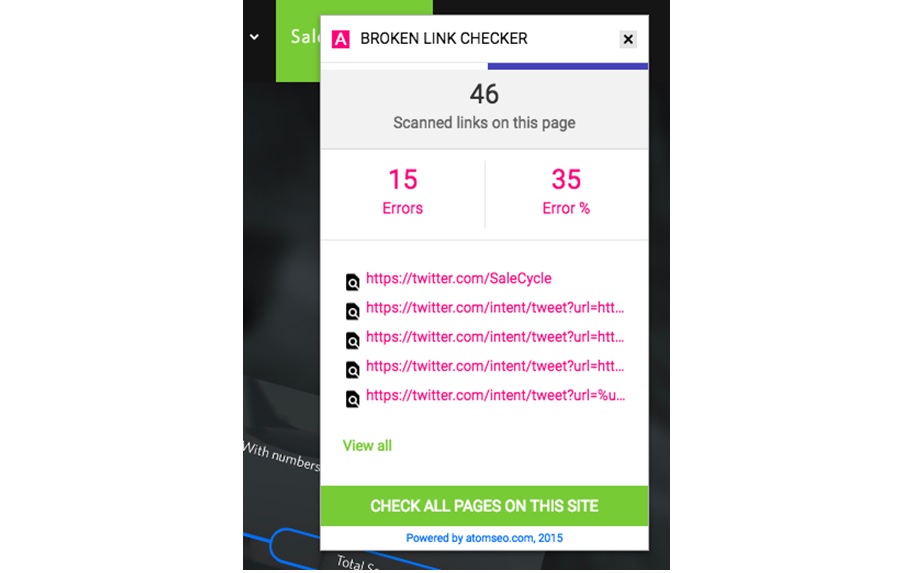 10. Majestic Backlink Analyzer
This tool from Majestic can look at the page you're on to identify the number of links into it, as well as other scores such as Trust Flow. It's a great way to see how strong your pages are, and is quicker than using a separate link analysis tool.
For a small business, it can help you to identify the sites linking to you, to understand which content is working, as well as enabling you to look at your competitors' strategies. There's a free version with limited but still useful access, but to see detail on the sites linking to a page and the anchor text used, it's necessary to subscribe. Available as a Chrome extension.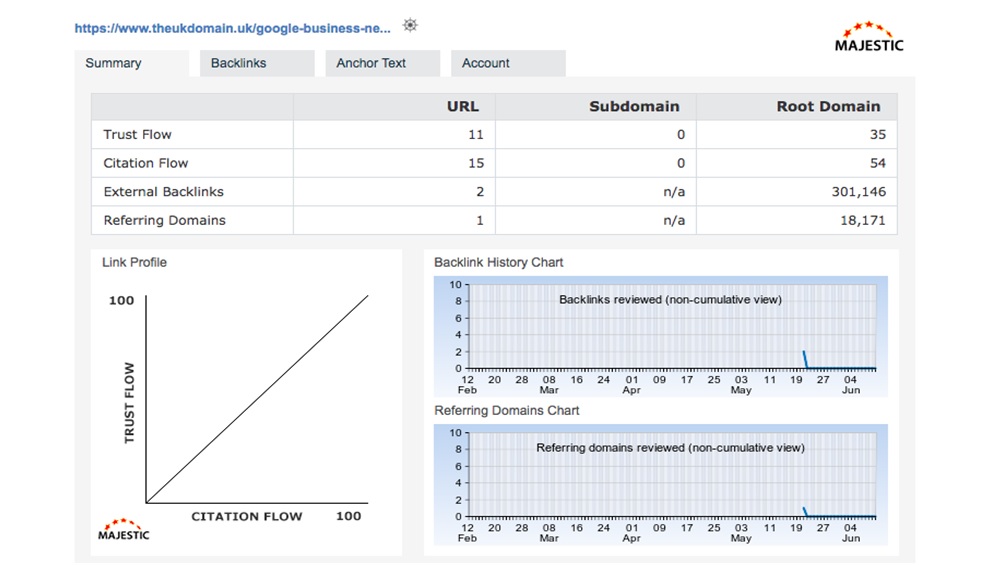 11. Mozbar
Mozbar works in a similar way to Majestic, providing analysis on the page you're currently viewing, via a toolbar which overlays the top of the page.
It provides more detail than Majestic, with on-page analysis of factors such as meta descriptions and headers which can help you to optimise the page. It will give you a decent amount of information and analysis free, but you'll need to pay to access the full version of the tool. It's available on Chrome.
12. Keywords Everywhere
This is a great extension for keyword research. It shows google keyword search volume, cost per click and competition data based on the search terms you type in.
It works on various sites, including eBay, Amazon and YouTube, as well as Bing and Google. Type in a term related to your brand and series and you'll get an idea of the search volume, how competitive these terms are, and perhaps most usefully, a list of related keywords that people have searched for.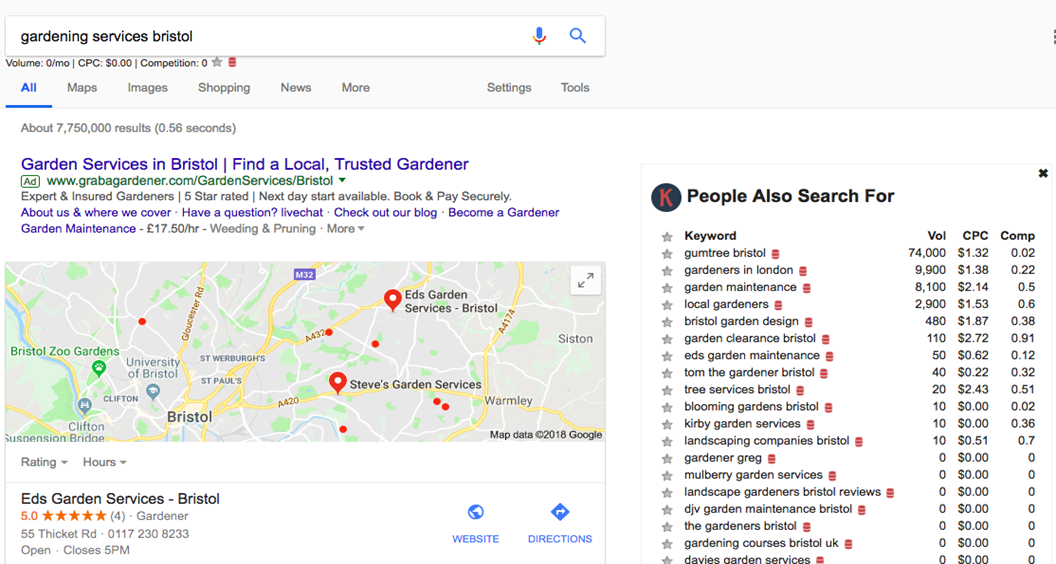 It's great for finding inspiration for content, and finding terms around your products that you should be targeting. Available for Chrome and Firefox
13. Keepa
If you're selling on Amazon then this could be a very useful extension. It's a tool to track the price history of products on Amazon, and can also alert you to fluctuations in prices of the products you're monitoring.
Very useful to help to set prices in the first place, and to be able to respond to things like competitor promotions, or surges in interest for products. Available for Opera, Chrome, Edge and Firefox.
14. Hootsuite
Hootsuite is one of the most popular social publishing platforms, and the Chrome app lets you publish updates, track real-time feeds, and view analytics data across social channels, all from within the browser. Available on Chrome.
15. Buffer
Another useful social media tool, Buffer is useful for quickly sharing content to Twitter, Facebook and LinkedIn from anywhere on the web. It can be used to manage business social media accounts, scheduling posts, and analysing performance. Available for Chrome, Firefox, Safari and Opera.