There are a lot of reasons why you might want to migrate your website from one domain to another, from rebranding your business to changing top-level domains (changing from a .com to a .co.uk for example). But have you thought about how you will retain the traffic and search engine rankings you worked so hard to build? And how will your customers know where to find you if you change your web address? Without proper planning, you could easily find your shiny new domain is lost in cyberspace, without a customer or search engine spider to be found. This is why a website migration strategy should be your number one priority.
There are a number of things to consider before moving your website and while you are likely to see your search engine traffic dip a little while making the move, planning your site migration will help to make this a temporary blip, providing signposts to direct users and value to your new website, preventing any long-term loss in traffic.
For a full guide to site migration, check out The Step-By-Step Guide To Migrating Your Domain and download our free checklist PDF.
When a site migration isn't necessary
While a website redesign or change in content management system (CMS) may involve some of the site migration steps highlighted in this post, if you're not actually moving to a new domain, you can expect a much smoother transition.
It's also worth noting that attempting to shake off a Google penalty by moving domains isn't likely to be very effective, as Google has a way of following you around, particularly if you were hoping to redirect your old site to the new.
Why are site migration strategies so important?
Site migration strategies should all have the same goal – to ensure users and search engines can still find your pages after you've moved to a new domain. Nobody will know you've moved domains if you fail to funnel your activity to the new location. While there are many aspects to a migration, it's made a lot easier with a clear step-by-step process to follow. There are many different types of signposting used to highlight the location of your pages, from links (within your website and from other websites), to sitemaps (both user sitemaps and XML sitemaps), to links in your code (e.g. canonical links) highlighting the preferred URL of each page. These are all things that need to be updated to achieve a relatively seamless switch to your new domain.
Planning your website migration
Below we have covered some of the most important considerations in any site migration, but check out our guide for a more detailed look.
Maintaining your URL structure
If your new website doesn't require any major changes to the site structure, the easiest way to avoid any significant fluctuations in traffic is to keep the paths (the part of your URL that appears after the domain) the same. For example, mysite.co.uk/guides/guide-to-websites could move to mynewsite.uk/guides/guide-to-websites. This will also make the redirection process much simpler, as you can set a blanket rule across all of your pages, rather than having to map redirects page by page.
This may seem like an obvious one, but to secure your rankings you should move all content across to the equivalent pages on the new domain, including title tags and meta descriptions. Also, make sure the content formatting remains the same, without changing/removing header tags and being sure to preserve image alt attributes.
When a page URL changes, a 301 redirect should be added to send users and search engines to the new page. This will also allow the value from each page to be moved across to the corresponding page on your new domain. Compile a list of all of your pages in a spreadsheet and add a second column to detail the new URLs. When you're ready to go live, set up 301 (permanent) redirects from the old to the new.
Updating your XML Sitemap
Your XML sitemap should list all of the pages that you want to be discovered. Not to be confused with a user sitemap, this XML file is written for search engines, helping them to easily crawl and index your pages, with optional information that can be added to show the importance of each page, as well as how frequently it's updated. Some CMSs will update your sitemap automatically when URLs are changed.
While setting up redirects will divert users from the old page to the new, you should still update internal links on your website to point directly to the new page. The most obvious links will be in your navigation and footer, but don't forget about links within your content. An easy way to check you didn't miss any is to crawl your new site using a tool like Screaming Frog.
Updating canonical and hreflang tags
If you use canonical tags (useful when you have several pages with the same content) and/or hreflang tags (used when you have content targeting more than one language), be sure to update them to include the new URLs when the new pages go live.
Benchmarking current performance
Google Analytics can be used to pull out data allowing you to get a feel for your average traffic volumes. Download data from the last 12 months (if you have the data available) and benchmark traffic from your main channels.
If you don't already use any tools to track your keyword positions in the search engines, do some research to find out which keywords are already sending you traffic. You can use SEMrush to get a good idea, or if you have set up a Google Search Console (GSC) account, dig into Search Analytics. There are many tools out there for tracking keywords, but if you plan to check them manually, you should be aware that your personalised results may affect your search results. Google uses cookies to track pages that you've visited in the past, so may include these sites higher up in the search results when relevant to a future search. A good (free) tool to avoid this is http://isearchfrom.com/.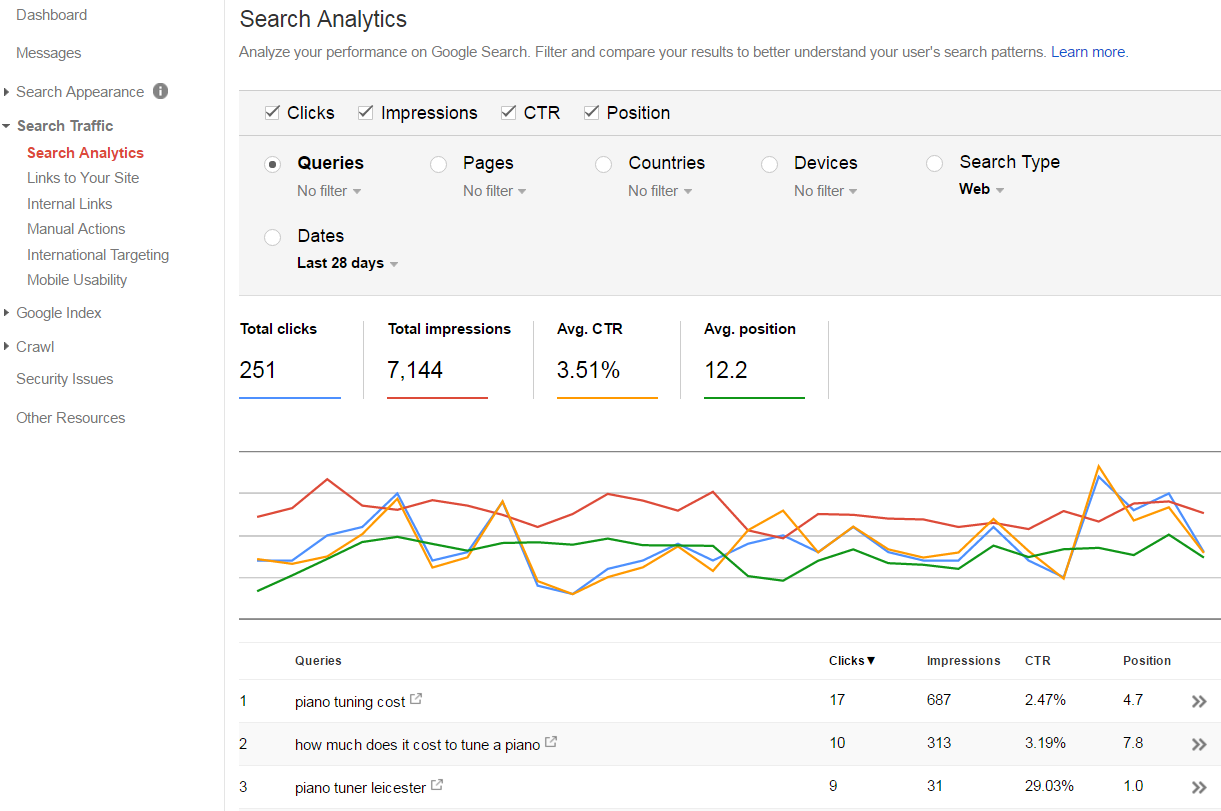 You can also use GSC to check how many pages have been indexed by Google. Monitoring this will help you to see whether the new pages are indexed when going live.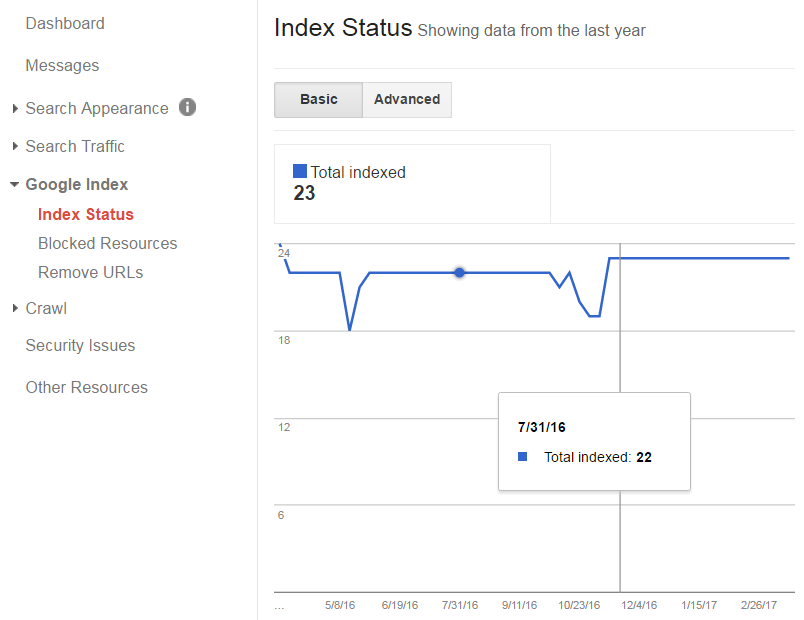 Once your site goes live you can monitor your traffic and keyword positions to make sure you're aware of any major shifts.
That all sounds very complicated…
We've put together a guide: The Step-By-Step Guide To Migrating Your Domain and a handy downloadable website migration checklist to take you through the process in more detail.
However, if you don't feel up to the job, seek help from an expert. Site migrations are very common; so most digital marketing freelancers and agencies will be happy to help.
In summary
Website migration strategies are the most important thing to consider when moving domains. By producing a thorough plan that covers everything, you can make the transition a smooth one, with the least disruption to your customers and your rankings.