Skip to content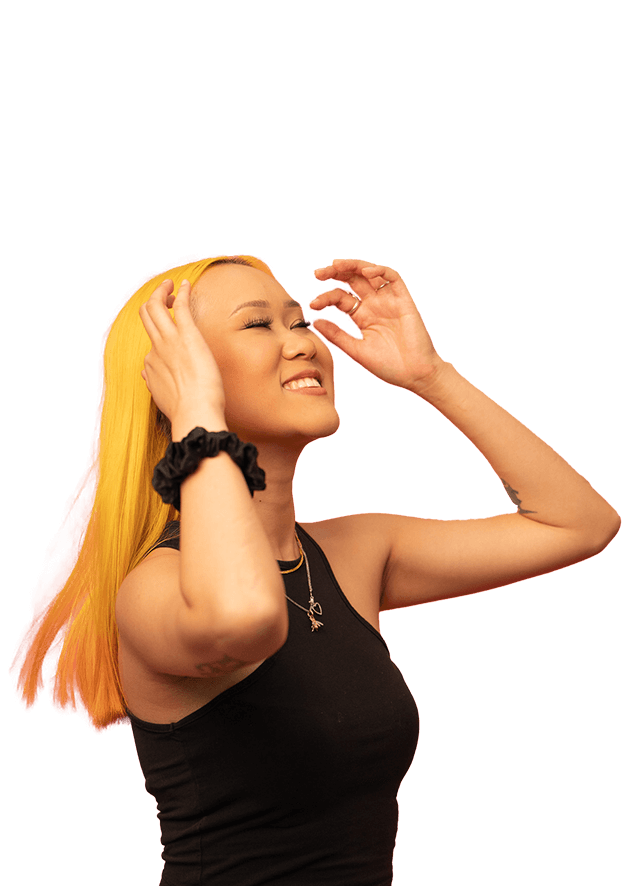 Where will your website take you?
Show you mean business with a website and UK ending domain for your personal brand.
Why it's worth creating your own little corner of the internet.
Creating your own website and professional email is an exciting next step. It's a great way to represent yourself online, be discovered by like-minded people, and be recognised by a wider audience as your journey unfolds. It's also easy and inexpensive.
Having a website is increasingly important in today's digital landscape – here are three reasons why:
1. Creating a professional image
A website helps you represent your personal brand accurately online. It's a central hub where people can learn more about your story, expertise, and achievements. You can use it to showcase your portfolio, your CV or examples of your work, to help build credibility and trust.
2. Centralising your online presence
Your personal website keeps all your online activities and profiles in one place. This makes it easier for others to find and connect with you across various channels, and it's a great way to discover like-minded people.
3. Controlling your long-term branding
Unlike social media platforms that change their algorithms and policies, a personal website gives you full control. Design it to reflect your own visual identity and sleep easy knowing your website is a stable, reliable online representation of you that grows with you as your personal brand evolves.
Search for your domain name

Why a UK domain?
Here are three good reasons why you should choose a domain that ends in .me.uk or .uk for your
website and professional email.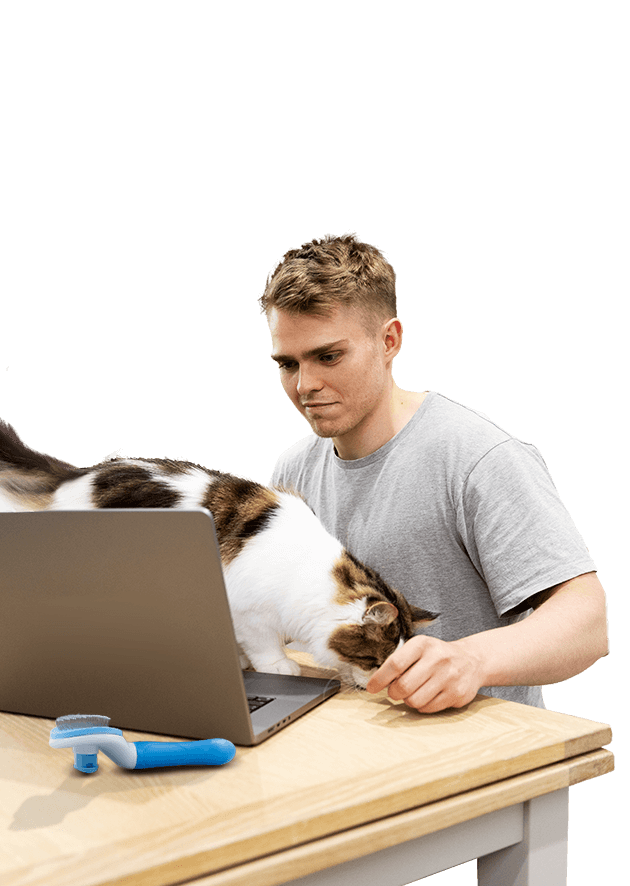 Public benefit
The UK domain family is a force for good in the UK's digital economy and global internet community. We're committed to improving people's lives through our technology and pledge around £5m every year to supporting initiatives that help to achieve this goal.
Identity
Foster trust and familiarity among your UK-based audiences and community by establishing a strong local identity. A UK domain can enhance credibility and authenticity, signalling to visitors that the website and your content are relevant and tailored to the UK market.
Safety
People will feel safer visiting your website. 91% of people in the UK associate websites ending in .co.uk with safety… and they're right to feel that way. That's because the .UK namespace is protected by Domain Watch, an anti-phishing initiative which helps keep businesses and individuals safe from cybercrime.

Getting started is easy
Choosing your domain name, selecting a registrar and creating your website is quick, simple and straightforward.
Step 1 – Choose a domain name
Try to make it simple, reflective of your current business, with scope for development. When you've picked the perfect name, check it's available using our 'Find a Domain' search box.
Step 2 – Choose a registrar
Next review the search results, and you'll see a range of registrars that offer your domain (a registrar is the company who looks after your domain name for you). Think about how you want to build your website and what features you'll need to help you decide which one to choose. Then work with your registrar to get the right package to meet your needs.
Step 3 – Create your website or email inbox
You'll have a variety of options depending on your expertise, confidence, time capacity and budget. Create something from scratch, use a templated design, or ask a company to design and host the site or inbox for you – it's up to you.
Step 4 – Enjoy the results!
That's it! Now your website's up and running, it's time to get the word out. Share with your customers, post on social media, create blog posts and collect email subscribers to start sending traffic to the site.
Search for your domain name

Myth busting
Rest assured, the online world is not as intimidating or challenging as you might think.
I reach enough people on social media, I don't need a website.
A website helps expand your visibility beyond your immediate network. By optimising your website for search engines and utilising social media integrations, you can attract a wider audience and connect with like-minded people who are searching for your content, which can also lead to new opportunities and collaborations. It can also act as a centralised hub for all your online activities and profiles. You can include links to your social media accounts, professional networks, and other relevant platforms, providing visitors with a holistic view of your digital persona.
Using social media is the best way to present myself and my story.
With a personal website, you have control over the content and messaging that represents your brand. It allows you to shape your online narrative and present yourself in the way you want to be seen. You can highlight your strengths, share your story, and showcase your work. Even if you're not ready to use it just yet, registering a domain for your personal brand can also protect your image by preventing anyone else from registering the domain instead.
The only thing I do is blog.
Take control of your very own blogging space by building or embedding your blog into your website, which in turn will bring far more visibility to your amazing content and make it easier to share with the world.
A website is really expensive, I can't afford it.
UK domains come at a relatively small cost. Domain registrars (the company you initially register your domain with), website platforms and web hosting services often have low-priced package deals, bundles and special offers you can take advantage of.
I've already got a free email address. I don't need a professional one.
Wouldn't you rather promote your own personal brand instead of another company's when you send emails? Having a professional email address that matches your brand creates a much better impression when communicating with people online.
I don't know how to build a website.
The process can be a lot easier than you might think. There are many simple step-by-step guides on the internet to help you get your website up and running. Some website providers will do the technical work for you, and many website builders are designed to help newcomers create a great-looking website. There are even free website templates you can simply drop your content and images into.
It's a hassle and will take far too much time to set up.
We appreciate that your time is precious. But creating a website can be a simple process and doesn't have to be too time-consuming, if you have the right tools, resources and guidance. While you'll need to update your website now and again once it's online, it doesn't need to take up all your time. There are many platforms designed to make it as easy as possible to maintain your site – setting aside a little time each week is a great way to start.