The historic town of Oxford has been crowned the best place for budding entrepreneurs to start a business in the UK, according to a national analysis of demand for local services versus supply.1
The analysis of over 154,000 Google search terms and 63,000 national business listings, reveals the cities where consumer demand for local services, from grocery stores to hairdressers is not being met2. The data, which covers 59 of Britain's biggest cities, identifies where the opportunities are for new business owners to harness online interest in their trade3. Here are the results: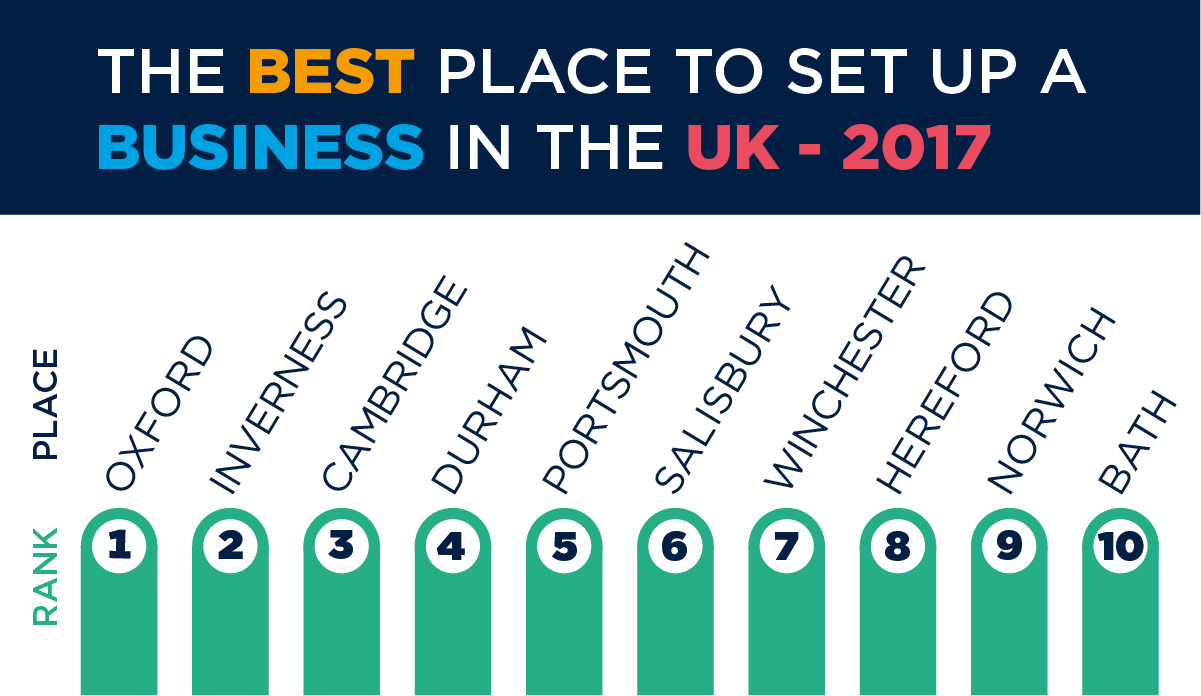 While Oxford tops the list, untapped potential exists all over the country. For example, Cambridge residents are crying out for more cafes but in Aberdeen locals are desperate to lift dumbbells with personal trainers. Find out the top 10 places to set up each type of business here.
With the majority of us in the UK – four out of five – using search engines to find local services and information, a website is a must-have to take advantage of the 'Research Online, Buy Offline' (ROBO) trend.4
Eleanor Bradley, Chief Operating Officer of Nominet, said: "Setting up a new business can be daunting but giving consumers what they want, where they want it is the key to success. But having a great idea and being in the right place at the right time is just one part of the story – businesses need a great shop window, on and offline, to grow. With millions searching the web for local services before hitting the streets, the lack of an online presence is the same as turning business away."
If you're ready to start your own business, head to our 'Get Online' section where you'll find free and trusted advice in our guides and blogs, all designed to help you start and grow a successful business. 
1 Demand defined by the number of Google searches in each of the 59 cities for 10 different trades. Supply data sourced from Yell.com. Population data sourced from Office of National Statistics. Ranking formula used: (online searches / population) divided by the number of current businesses in that area.
2 154,000 is the volume of Google searches for each type of business analysed and 64,000 is the volume of businesses listed on Yell.com for each of the 10 search terms.
3Largest defined as 'biggest populations' – for this survey we restricted our analysis to towns and cities with a population of greater than 20,000.