Welcome to our .UK Awareness Campaign-in-a-box Toolkit, designed to help you launch your .UK Family Domain awareness campaign. This has been built as a four-week campaign plan with the objective of driving .UK Family Domain registrations. Our toolkit includes pre-campaign assets to help you get your dedicated campaign landing page set up, as well as campaign assets and a timeline from launch to completion.
We've also included some helpful resources to guide you through the campaign activities. All the campaign assets are designed for you to be able to add your own brand logo. However, if you require additional help with branding assets or require any resizing, please request these via email. 
Campaign activation
To support you, we've designed a downloadable PDF that takes you through setting up your campaign, providing a timeline for the activation of your campaign as well as tips for post-campaign reporting.

Download the Campaign Planning Checklist here.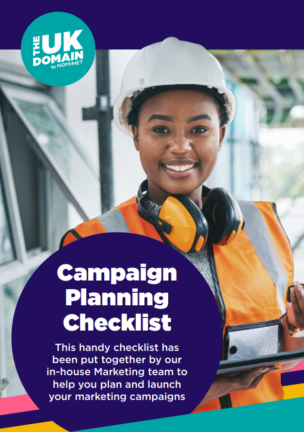 Campaign assets 
We have created supporting assets for each stage of the campaign including social, digital, email and display assets.
Helpful resources
We've collated some helpful guides and articles that cover a range of digital marketing skills and activities, from email marketing to social media as well as links to exclusive webinars and marketing support resources.